The Man, The Music, and The Magic by Gabriel Evan
There is a neurosis in the air, which its inhabitants mistake for energy. The climate is scandalous, the traffic insane, and the competition savage. However, there is no place like it on the planet. People go to L.A. to try to find themselves, but they come to New York to become someone new…For the past two years, composer Randy Edelman has braved the chaos, the threat of plague, and the monotony of faces and has made a new and contrasting identity for himself amongst the sizzling concrete and the sold-out solo performances at the edgiest nightlife soirées in New York and recently also in London.
He began his New York renaissance at the electric, 9000-square-foot dance space Rumi and then jammed the Monster, the Townhouse, the Green Room 42, City Winery, and now a residency at the trendy night spot Chelsea Table + Stage, where he dazzles audiences with music and stories intimately celebrating the soundscape of his illustrious career.
Randy is known above all for writing the soundtracks to over 100 television productions and motion pictures, including "Last of The Mohicans" (which earned him a Golden Globe nomination), "Dragonheart", "Ghostbusters ll", "My Cousin Vinny". "Anaconda", "Gettysburg", "Drop Dead Fred", "Kindergarten Cop", "Twins", "While You Where Sleeping", the hit series "MacGyver", and a kaleidoscope of ESPN events (which he won an Emmy for), the Olympics, and an massive array of others. He is also a pop recording artist, having written "Weekend In New England" (as recorded by Barry Manilow), "Isn't It A Shame" (as recorded by Patti LaBelle), "My Place" (as recorded by Nelly), "You" ( as recorded by the Carpenters), and limitless others.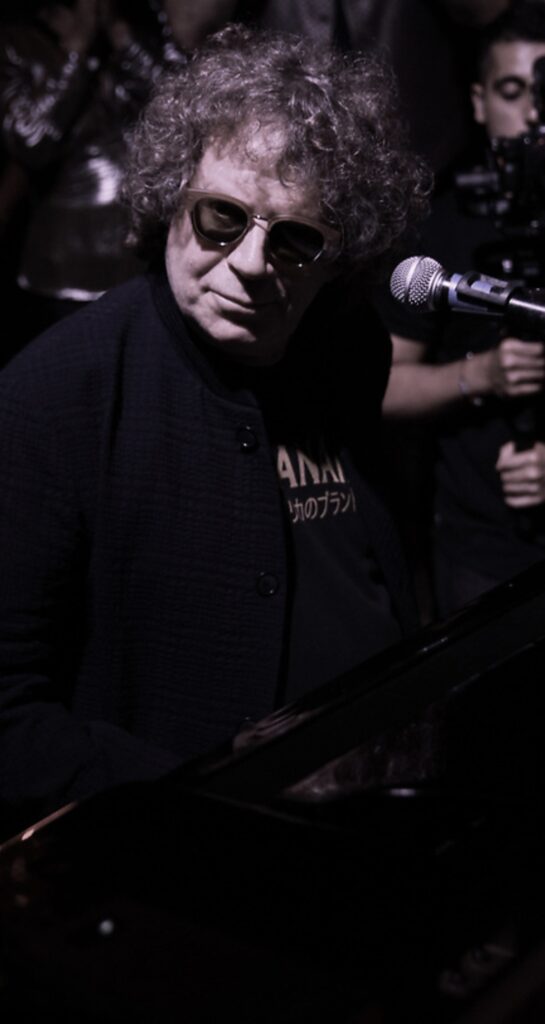 Most recently he wrote the soundtrack for the new thriller "The Possession of Anne", which will be out on Amazon Prime this October, plus "Athena Saves Christmas," the new Josh Webber holiday movie starring Cuba Gooding Jr., "Too Hot To Handle: The Making of Ghostbusters ll" and "Heart Strings", directed by Ate de Jong. Edelman is also currently working on another album to be released early next year. What's more, he is being inducted into the New England Music Hall of Fame this September 30.
INTERVIEW
Hello, Randy. What is the process you go through when scoring the music to an entire film? In other words, what comes first–do you read the script or wait and see the rough cut of the movie?
You can read a script, but to be very honest with you, that won't really point you in the right direction. You have to see the movie after it's shot and see the characters, see the style, the way the director shot the film, see the way the film looks, what period it takes place in, what year, what city….So, I found over the years that it's best that I wait and actually see something before I start writing the music. Until you see it, you really don't get that spark.
You've also written songs for artists, including Barry Manilow, Patti LaBelle, the hip-hop artist Nelly, Olivia, Newton-John, and a bunch of others. How does that work for you? Do the artists come to you and say "Write me a song" or do you present the song to the artist?
Nobody ever comes to me. In my case, I wrote songs and did my own albums. They didn't, shall we say, sell in a big way. Therefore, I wanted other people to do the songs and they mainly heard them from the recordings on my own albums. I never really wrote songs for a particular artist. I usually write songs based on what I feel at the time and people usually pick them up from my own recordings. For example, the rapper Nelly heard a recording of my song that somebody else did, namely Patti LaBelle. Years later, after she recorded it, he heard that recording and adapted it to his style. So, records happen in lots of different ways.
What inspired the themes you wrote for NASA and the Olympics? Did they come to you in this situation and tell you what they wanted or did it happen organically?
What they did was used music that I had written for films or for the event just mentioned. Once in a while, they will call about something specifically as far as the Super Bowl or the NASA launch. They responded to some of the film scores I had used, which had a very triumphant, anthem type quality. They started using that for a specific event, like opening the Super Bowl or closing the Olympics.
Throughout your amazing career thus far, what has been the biggest challenge you've encountered?
You know what? Each area that I have been involved with is always a challenge. If you are doing an album, that's one challenge. If you're doing a film score and you don't have enough time to do what it will take, then you have to figure
out how to get it done. Then, once in a while, you're doing a concert and that's a challenge because you want the music to sound in a live setting the way it sounded when you recorded it.
Why did you become a composer in the first place?
I didn't really think about it. When I was young, it seemed it was the only thing I felt I had a leg up on other people. Nobody was really interested when I was young, as music wasn't what it is now. I had a certain ear for it and I gravitated toward listening to things, whether it was a record or the radio, and then I would go to the piano and see if I could duplicate the sound or the melody of it. That's what kind of led me to this from an early age. I didn't have any idea what I was going to do or what I'm doing now for years and years….Actually, it was the only thing I was good at.
Tour Schedule
8/5/23 @9:15-The Crazy Coqs-London, England
9/22/23 @9:30-Chelsea Table & Stage-NYC
9/23/23 @TBD-Ice Palace-Cherry Grove NY
9/28/23 @8:00-Firehouse Art Center- Newberry Port, Mass
9/30/23 @6:00-Regant Theater-Arlington, Mass (induction to NEMHOF)
10/1/23 @12PM-Boston City Winery-Boston, Mass (main stage)
11/11/23 @9:00- Martini-Falls Church,VA
12/9/23 @9:30- Chelsea Table &Stage- NYC
12/21/23 @9:15- The Crazy Coqs-London, England
randyedelman.com