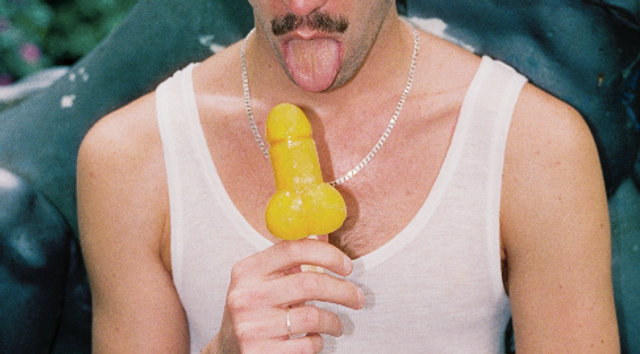 Sugar Wood in Soho is helping New Yorker's beat the summer heat with new, juicy, delicious treats: penis-shaped Woody popsicles! Made from real fruit purees, with no flavorings or colorings added, the frozen delights are available in strawberry, mango, lemon and piña colada.
Popsicles are $8 each and are individually wrapped. They are vegan-friendly and gluten-free and while they do not contain alcohol, Sugar Wood can make boozy popsicles for special events and caterings. Vulva-shaped Kitty popsicles in piña colada (pineapple-coconut) flavor are available too!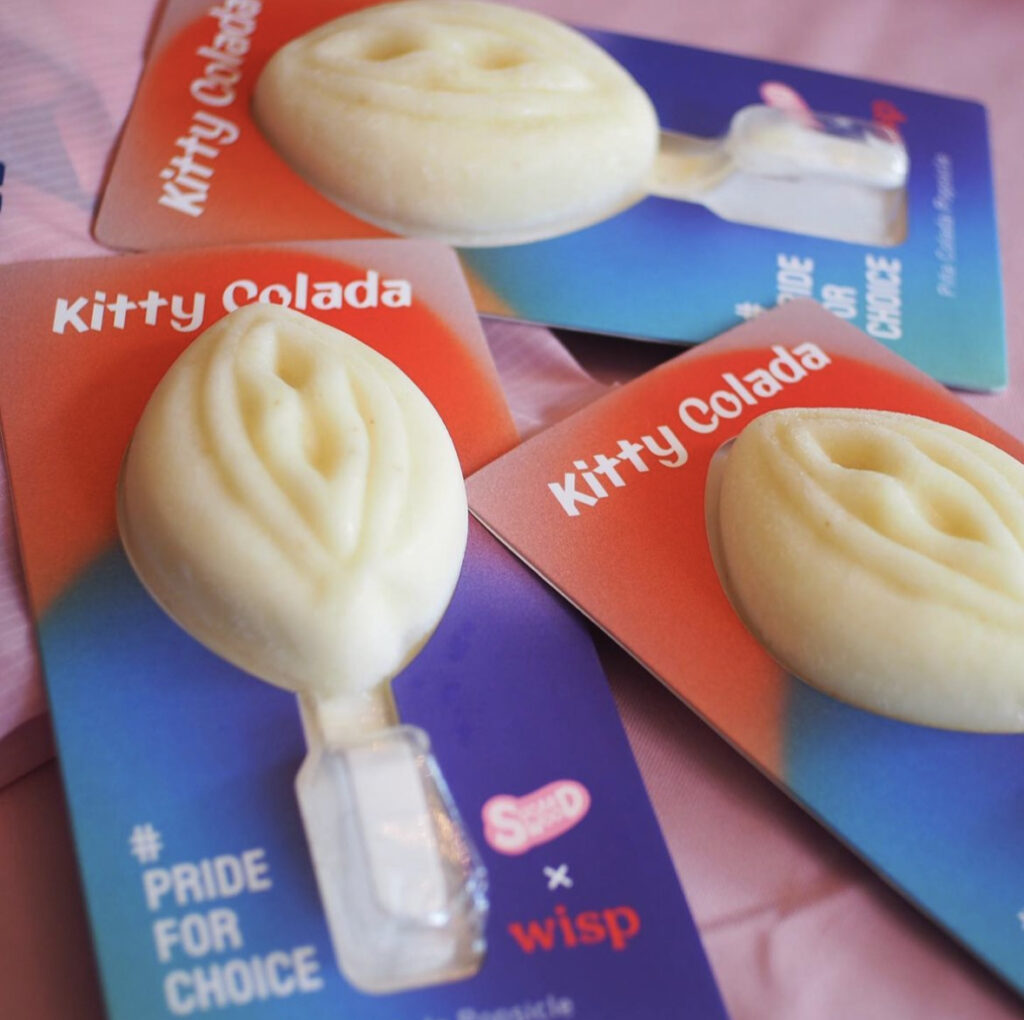 The popsicles are the latest addition to Sugar Wood's cheeky offerings. The inclusive, sex-positive dessert shop is best known for their Woody and Kitty waffles (available in traditional cinnamon, vanilla and vegan chocolate chip) that customers then douse in sauces of milk chocolate, salted caramel, white chocolate, vegan hot fudge, strawberry chocolate and/or peanut butter.
"The idea for Sugar Wood came from traveling around the world," Allan, who previously created the brand Tio Gazpacho, explains. "I saw penis-shaped baguettes in Paris, cookies in San Francisco, and wine bottles in Napa Valley and wanted to bring the craze to New York."
Allan's friends, the Brooklyn based design duo, Guillermo Ovies and Sebastian Arguello, came up with the name Sugar Wood. Another close friend, Tom Smallwood, formerly of Magnolia Bakery (and past contestant on the Food Network's Spring Baking Championship), consulted on Sugar Wood's recipes.
Says Allan, "Our intention is not to be vulgar or pornographic but to be silly, fun and lighthearted. We simply want to make people laugh and create a bright spot in their day or their trip to NYC."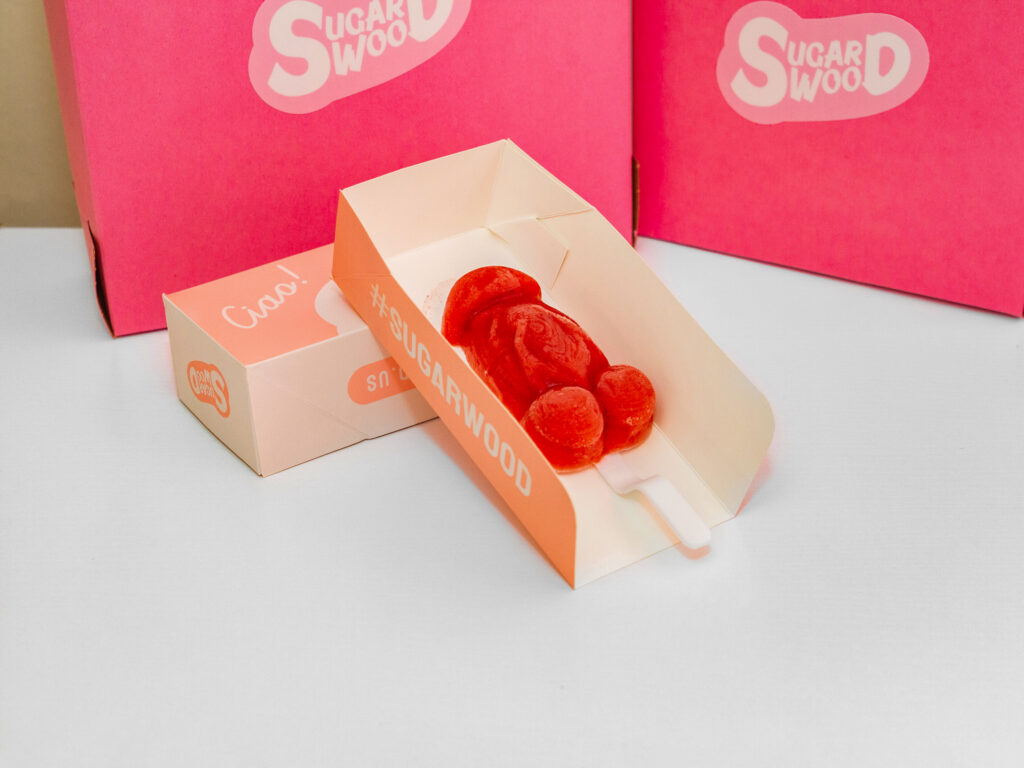 The Woody and Kitty popsicles continue Sugar Wood's tradition of adding product to match the season. The dessert shop introduced Naughty gingerbread people cookies for the holidays and Woody chocolate bars for Valentine's Day.
Only in New York, kids. Only in New York.