Peppermint: 'Head Over Heels'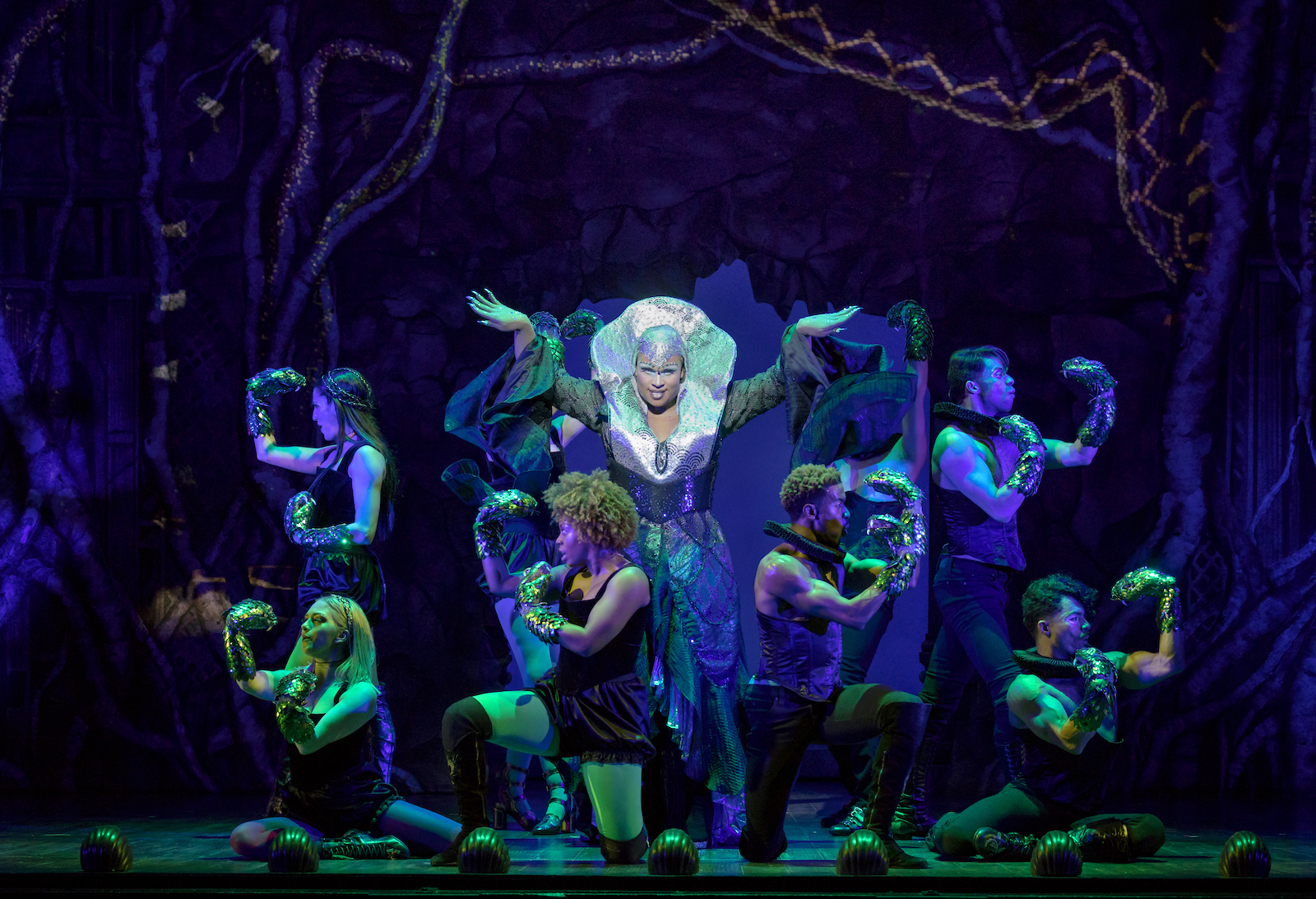 A finalist on "RuPaul's Drag Race," a TV internet host, recording sensation and one of New York nightlife's most sought-after queen, winning nearly ever tittle know to drag, Miss Peppermint is now "Head Over Heels" in love with Broadway.
Making history as the first transgender actor to originate a principal role on Broadway, Peppermint will be featured in the brand-new play "Head Over Heals," a show based on the music from The Go Go's. The Go-Go's are a Los Angeles band who rose to stardom in the '80s with lead singer Belinda Carlisle. The songs they are best known for are "We Got the Beat," "Our Lips Are Sealed," "Vacation" and of course "Head Over Heels." They are considered one of the most successful female bands of all time.
The cast of "Head Over Heels" includes Rachel York, Jeremy Kushnier and Peppermint. It is an unpredictable blend of posh and punk that will bring the audience to their feet at The Hudson Theatre in New York. Peppermint, break a leg!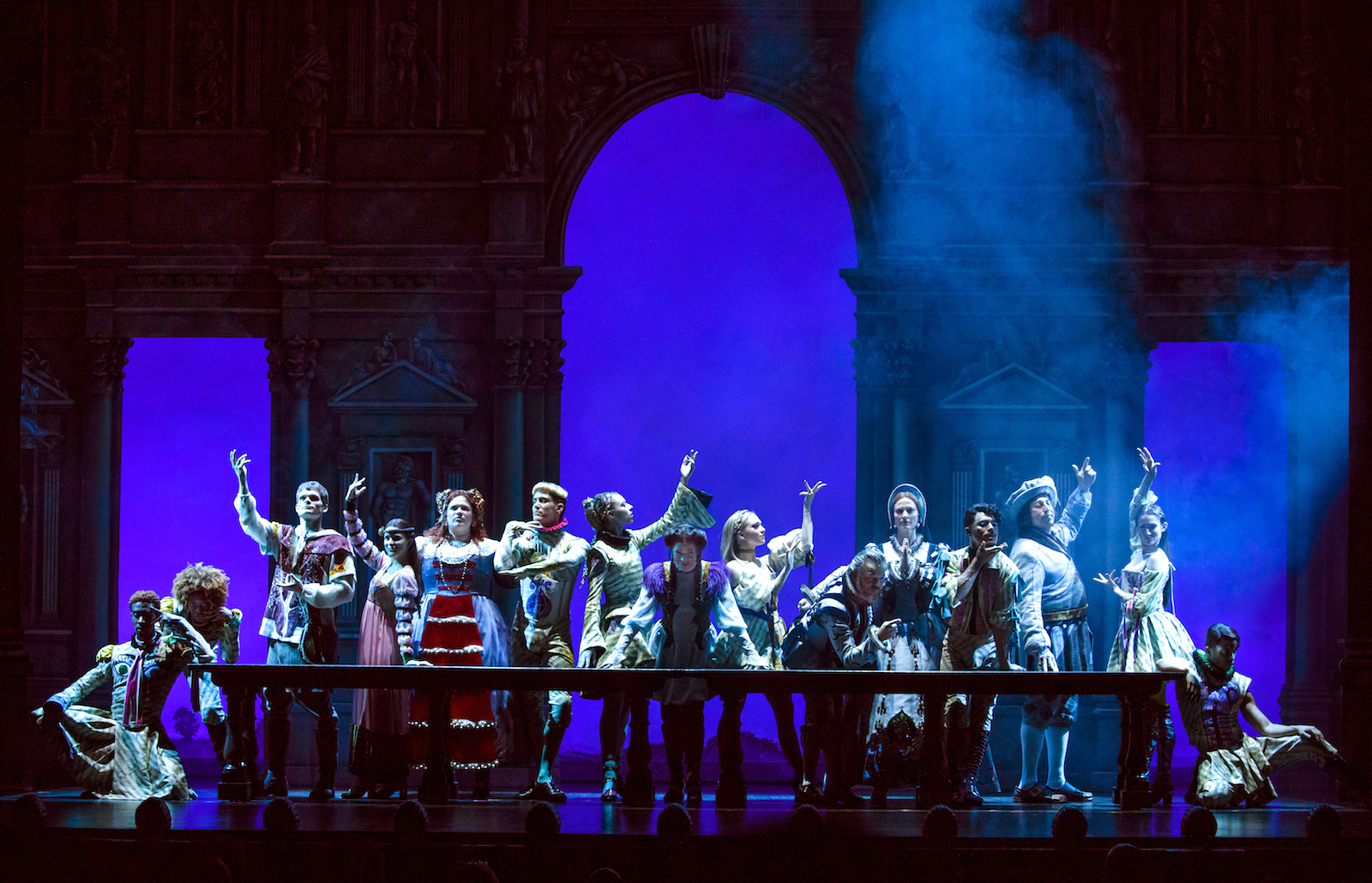 You go girl! I am so excited for you and "Head Over Heels." How did you get the role, what character do you portray and how much is that character like you?
Thanks! I'm so excited. It's a dream come true. I actually sent in an audition tape before getting a final call back. I had to wait all winter before I could announce it. I play the oracle, who has a message to deliver and an axe to grind. My character is a badass shapeshifter who is gender non-binary.
What is the premise of the show?
It's about a royal family who are set on a hilarious journey of love, sex and self discovery, all set in motion by ominous prophecies of the oracle.
What's your take on making transgender/Broadway history?
It's an honor that's so much bigger than me. And these types of characters and moments are well overdue.
Had you ever considered doing Broadway before this? And how does it feel to be a Broadway star?
Of course I have! What queen hasn't had Broadway dreams? I went to American Musical and Dramatic Academy when I first moved to NYC, but I got temporarily distracted by nightlife.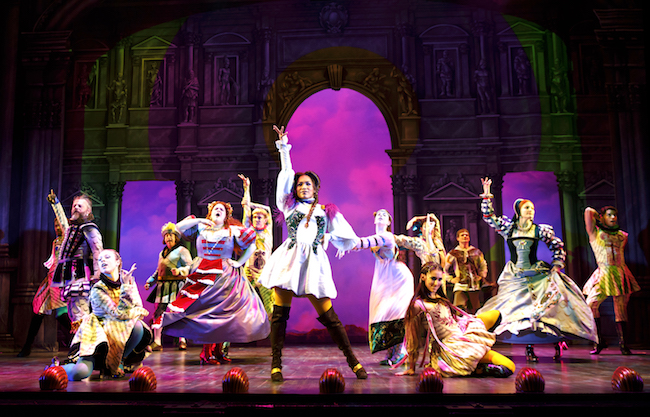 Aside from this show, are you still touring with RuPaul?
I actually haven't toured with Mother Ru personally, but thanks to Voss Events I was a part of the Werq the World Tour, which literally worked the all over the world. I was on the tour until rehearsals this spring.
You recently released a new single—tell me about it.
Yes! "Black Pepper," which is on my album I released last year.
Tell us about your talk show?
I've got a YouTube series called "Pep Talks" where I sit and kiki with my favorite performers, many of the "RuPaul's Drag Race" girls too.
You are a recording artist and now a Broadway star. What's next for you? Disneyland!
HEAD OVER HEELS
Directed by
Michael Mayer
Choreography by Spencer Liff
CURRAN
PRODUCTION IMAGES
San Francisco, CA
Opening Night: Thursday, July 26
Photo Credit:
Joan Marcus