As one of the 14 contestants selected to compete on "RuPaul's Drag Race" season nine, Peppermint became the runner-up, second to Sasha. She was a very popular contestant during her run, and proclaims her appreciation for having had the experience.
Peppermint began performing at New York City nightclub Tunnel, and soon became a sought-after queen in New York City nightlife. She was featured in the Web series "Queens of Drag: NYC" along with Lady Bunny, Bianca Del Rio, Hedda Lettuce and Sherry Vine. Also a recording artist, she recently released her new album called "Black Pepper" and is working on new music as we speak.
Peppermint is a transgender woman, and although there have been other transgender contestants on "RuPaul's," she was the first to have been already out before the show. She can be seen at the upcoming Drag Con on September 9 & 10th. She is looking forward to meeting everyone that she can. I spoke with her in depth regarding her "RuPaul" experience, how it changed her life and what her future plans are.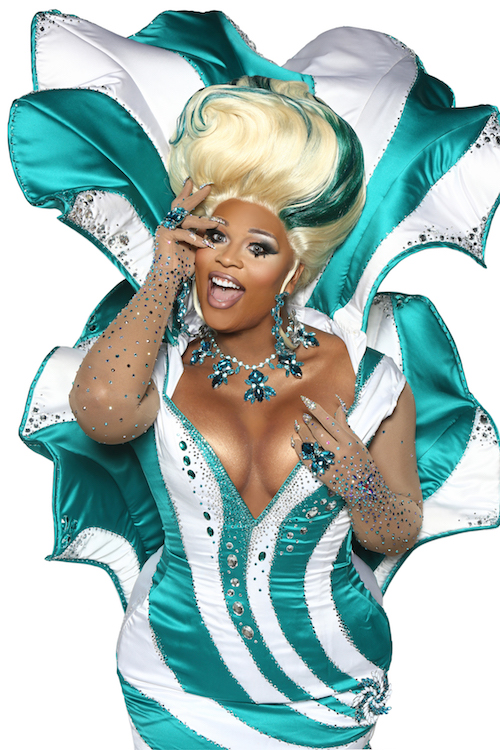 How has being on "Drag Race" changed your life?
It's been amazing! It's a dream come true. I've been busier, and it's been a dream come true. I've always been performing. Now I have a chance to reach a bigger audience, have a stronger platform, and that's been my dream. I'm really thankful and grateful to RuPaul and the show for giving me that platform. I'm able to go places that I wouldn't have been able to go, and meet people that I wouldn't have been able to meet, and have opportunities that I wouldn't have had if I had not been on the show.
Is there anything special that you wish to do with that platform?
I'm a queen first! I love to perform, and I love to travel. What I've always done, and what I've always wanted to do – I believe that being a drag queen you are given a platform, and I've always wanted to connect spiritually and closely with the queer community. Now that I have a platform, my voice will have a farther reach. I'm excited to talk about gender issues, LGBT issues, HIV prevention, marriage equality – things like that are really important to me, to possibly effect some change. I was just at a show yesterday, and a lot of people came up to me, young people came up to me. They talked about coming out as trans or gender-nonconforming, and say that my story helped them in that position. That is priceless to me.
It's especially cool to have an influence on people that possibly wouldn't have had someone to look up to. I was wondering, did you have a best friend on the show?
Our show was really close knit. I think we got a lot of flak for being RuPaul's best friend race. I think that people are selling it short. They are saying that this season is the most-watched season ever, and has the highest rating. It has the highest rating; I'm not sure about the most viewed, because the older seasons could have been viewed more. We have the most Emmy nominations of any season ever. No season has ever been nominated for an Emmy. Ours is the first, and we have eight, including "Untucked". There was also a lot of historical moments in our show. So our show provided a lot. True, it didn't provide the drama like the wig snatching and the drink throwing that there was in other seasons. That being said, our country was in a particular place last summer, just like we are this summer. I think it's a trend. There's a lot of issues that affect everybody, including drag queens. We'd just come out of the tragedy of Pulse Nightclub, and we were dealing with who was going to be our president. So that all affected us. We were getting news of all this while we were filming. So I think the tone was a really, really genuine tone. That being said though, I think the person I was the closest with might have been Trinity – Trinity and Sasha.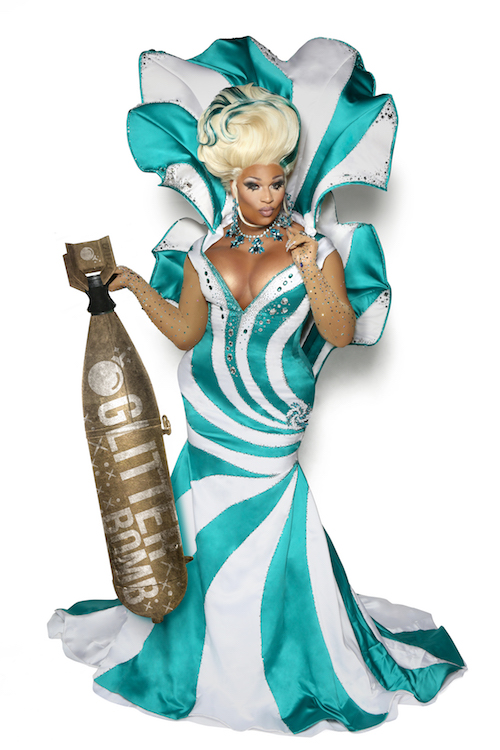 Are you looking forward to being at Drag Con?
Of course. I'm really excited to go. I'm so happy that they decided to do one in New York, my hometown, my favorite place. I'm glad to have an opportunity to participate in such a wonderful event.
I think it's going to be huge.
I do too. It's a great opportunity to meet new queens. There are a lot of non-"Drag Race" queens that go. A lot of local girls go, and some really talented people go. Then there are great products. It's just a really great place. It's a fantastic time. I loved it in LA, and I think I'm going to love it even more in New York. I'll have a booth.
Will you be performing?
I don't know if there are any opportunities to perform. Drag Con is being put up alongside The Gay Expo, which has been produced at Jacob Javits Center for years now. There will be a lot of opportunities for people to go between the two of them. There will be people performing at the Expo.
Peppermint, where are you originally from?
I was born in Pennsylvania and grew up in Wilmington, Delaware.
What does your family think about your being on the show?
My family is very proud, and they are supportive.
Aside from "Drag Race" and Drag Con, what else is going on in your life?
Well, I just released a new album, called "Black Pepper." It came out in June. It's on iTunes and Amazon—anywhere you can buy albums. I'm working on my third album now in the studio. I'm also working on some new music with Cazwell and with Adam Joseph. We just released a brand new song called "Thirsty." Also, myself, Sasha, Alexa and Aja, the New York girls, are working on some new music as well.
Will you be touring internationally?
I'm headed to Australia and South America next week. I'm also going to the United Kingdom, all in September. These are all places that I've been before, and so I'm excited to go back there. I've been traveling. I can't say it's been one tour, just a constant tour. I'm looking forward to multiple tours, including The Work the World Tour. We already traveled that internationally, and now we are bringing the tour to the states.
How are you received internationally?
First of all, I love traveling internationally. They seem to really love "Drag Race." It has a huge reach and impact, even internationally. It's wonderful to go and be in another country where people know your name.