(Don't Let the Stars Get You Down)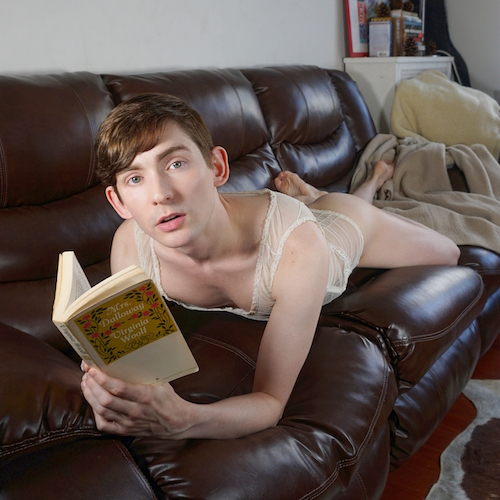 Before dating James, I had a brief fling with someone I found on Instagram.
His name was Billy; I came across his profile and recognized him from Club Cumming, where I'd seen him playing piano. I followed him; he followed me back immediately. We sent a few messages back and forth, he told me I was pretty, and we decided to meet up.
The pain of my broken relationship with AJ still stung, and I wasn't ready to be dating. All the same, and Billy said I was pretty… What other motivation did I need?
Over a few glasses of wine, I learned that he was a professional musician, having written several musicals that did well and another that he had high hopes for. He learned that AJ was an emotionally stunted, emotionally damaging boyfriend that I should have left a year ago—I knew I should be talking about myself, saying things like "I'm a writer" and "I have a weekly column" and "I'm working on a novel." Instead, I just ranted about AJ.
All the same, he asked if I wanted to come up to his apartment to hear him play a song from his new musical (a line I'm sure he's used a million times before, but I didn't mind.)
He played the song, we took off our clothes, and I asked him to join me for brunch the next day. Drunk me wanted to see him again, and after I spent the night, sober me didn't take it back.
We met Jack and Kate at Barraca (our favorite brunch spot until it closed for a staggering number of health code violations). "This is Billy," I introduced as we sat.
Jack didn't waste any time. "Did you two have sex last night?"
"Oh!" Kate exclaimed. "Is this your mistress?" Kate was referring to James, who (long story) had been there for me when AJ was not. All the same, they called him The Mistress for the rest of the day.
After brunch, at Jack's apartment, I was telling a particularly exciting story when I motioned too aggressively with my hands—spilling red wine all over Billy.
Jack jumped in, giving Billy a t-shirt to wear and putting his into the wash. (Can you believe a 26 year old has an apartment with a washer and dryer in it?) The second the wash started, I got a text from my friend Chris.
"Ready for The Glam Awards?" it said. I'd totally forgotten: It was the night of The Glam Awards, and I was nominated for Best Writer. "Fuck!" I exclaimed, setting down my empty glass of wine. "I have to go, I'm sorry, I'm so fucking late." So I left them alone—Jack, Kate and The Mistress—while they waited for his shirt to be washed, and then dried.
Jack later told me Billy asked, "Do you think Ian-Michael wants to date me?" to which both he and Kate immediately said "No." But Billy didn't want to give up that easily.