Tom D'Angora Brings Naked Boys Singing! Back to NYC with American Idol's David Hernandez and the Company's First Body Positive Naked Boy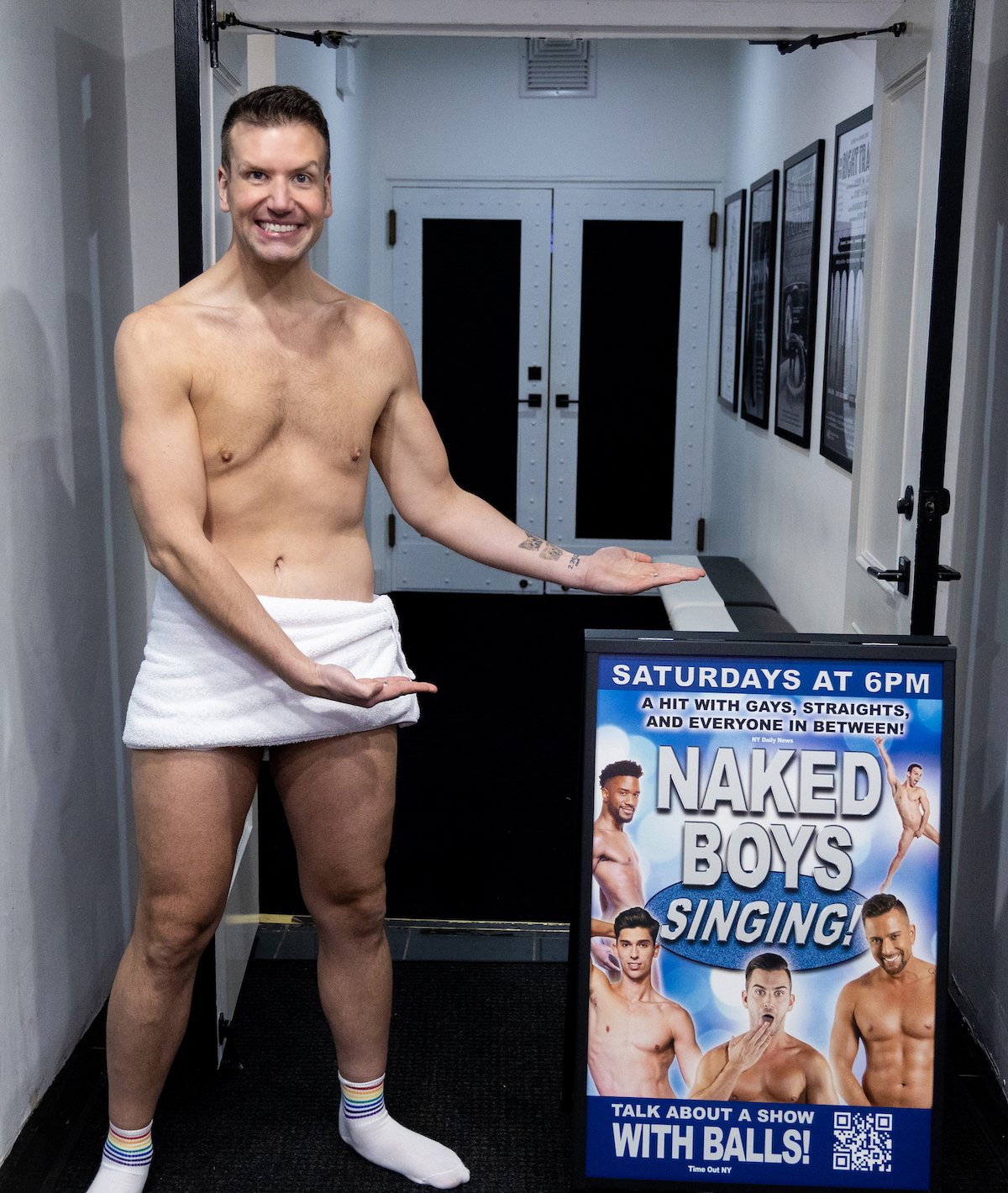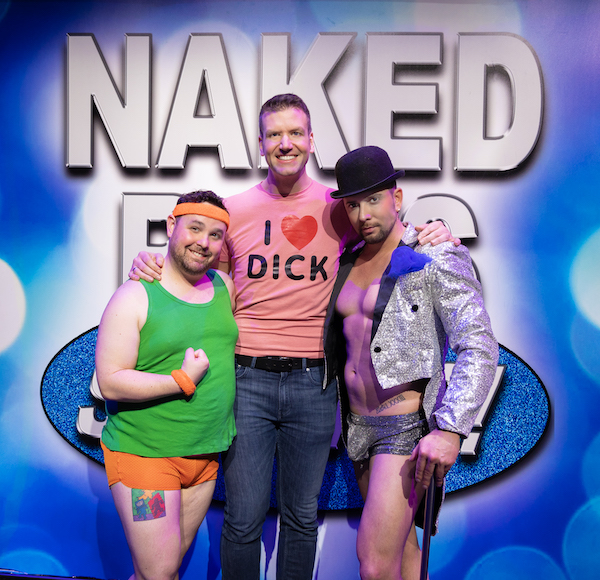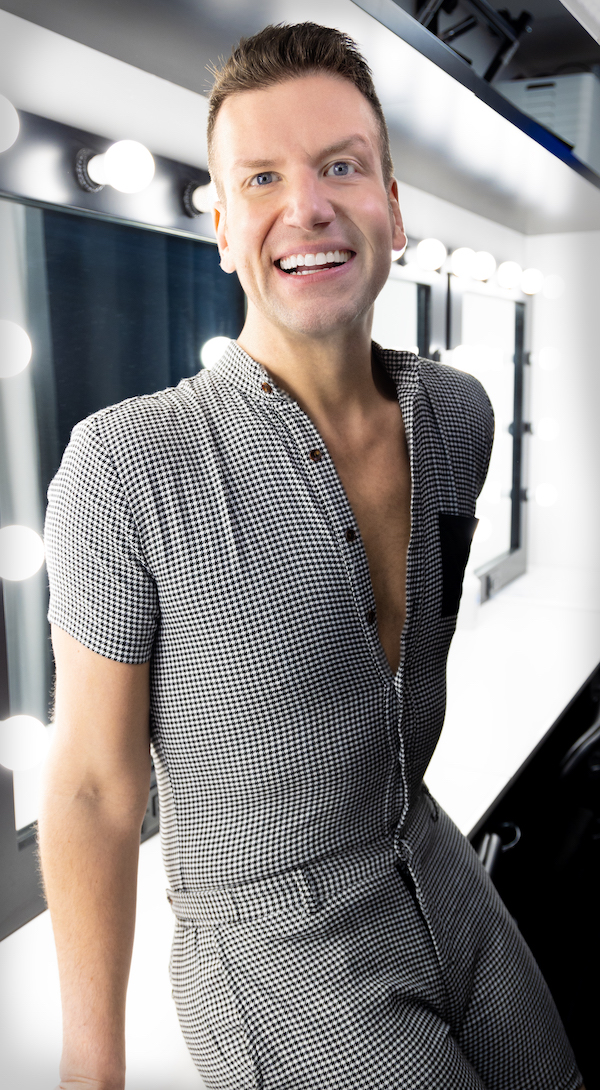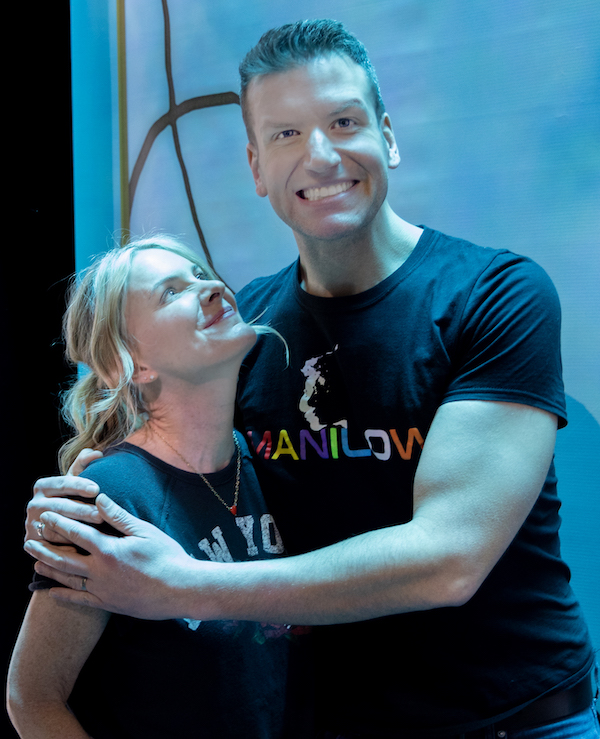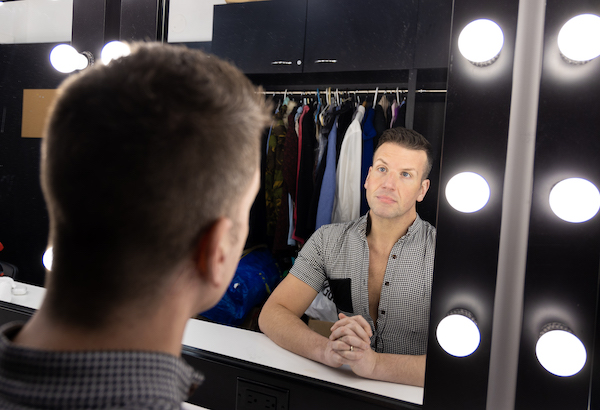 Tom D'Angora is the Emmy and Tony nominated theater producer behind the critically acclaimed Broadway revival of Caroline, or Change, the upcoming Barry Manilow musical Harmony, and the long running off-Broadway sensation NEWSical The Musical. The prolific producer made his NYC debut in 2005 with A Broadway Diva Christmas. At the time, he was heralded as the youngest lead producer in New York. He would go on to produce a slew of hits from A Musical About Star Wars to The Marvelous Wonderettes and Addy & Uno, the first family musical about disability and inclusion. He also executive produced Mélange, a drama series starring Morgan Fairchild that was dubbed "the gay Dynasty".
This month, Mr. D'Angora is launching two new productions off-Broadway, Walking with Bubbles, a one-woman show starring Broadway actress Jessica Hendy, and Naked Boys Singing!, a brand-new production of the hit show, now starring American Idol's David Hernandez and the first body positive naked boy. We spoke with him from his NYC home.
Interview >>> 
Did you really get your start in Naked Boys Singing! as a cast member?
Tom D'Angora:Yes, I was in the first Provincetown production! I remember being in my little studio apartment on 47th St. when my phone rang and it was stage manager Larry Baker. He said the show needed an immediate replacement. I auditioned at Musical
Director Stephen Bates' apartment. Stephen was a brilliant man who worked with everyone. He had photos of Liza, Bea Arthur and Sandy Duncan in his apartment. All of the ladies gave me courage and made my nerves disappear! I did so well in the audition, I was offered a contract on the spot.
So, you know what it's like performing naked in front of an audience!
My three months in the show were hands down the most fun I've ever had in my life.There honestly wasn't anything not fun about being naked on stage. I found it to be freeing and empowering.
Can you tell us why audiences love Naked Boys Singing! so much?
It is a real musical comedy! The nudity gets audiences in the door, but it's the talented boys, their vocals and their comedy that keeps audiences coming back.
Did you always know that you would be bringing Naked Boys back to New York?
We closed the last show after two decades of Naked Boys Singing! and honestly, I thought my association with the show was over. To my surprise, however, we got an offer to take the show to Las Vegas. It opened with David Hernandez and proved to be such a hit, I decided to bring it back to NYC.
What did you do to convince American Idol David Hernandez to join the cast?
Jai Rodriguez (Queer Eye) is the person who first recommended we open the Las Vegas show with David. Strangely enough, Naked Boys Singing! and David Hernandez have the same publicist! I reached out to publicist Len Evans, who connected us and we had a deal in place within a few hours. Now, a year later, David is in New York, opening the off-Broadway production.
Does he really perform naked in the show?  Like full frontal?
Of course, he does! David's been getting rave reviews.
Whose idea was it to launch the show with the first ever body positive Naked Boy?
Dom (Giovanni) and I work out together at Mark Fisher Fitness. I mentioned to him how I was bringing Naked Boys back to New York and he asked if I would consider a body positive cast member. I told him if he was serious, I'd absolutely love it! He, too, is amazing in the show!
Body positivity is a personal issue for you.
Yes, I gained a lot of weight in my thirties. At 39, I decided to get back in shape. Since that time, I have lost over 200 lbs.
What made you decide to pursue surgery?
After losing the weight, I was left with so much loose skin. It was awful and demoralizing. I went to Dr. Chris Funderburk at Neinstein Plastic Surgery, who gave me my dream body! I was a respectable size 36 waist when I walked into surgery. By the time I healed, I was a 29.
You bravely shared your cosmetic journey online.
I had a 360 body lift and then a neck lift two months later. I thought it was important to show people that might be considering surgery what to expect from prepping to recovery and maintaining. 
How do you feel about your body today?
I'm working on appreciating my body. It's difficult. When I look in the mirror, I see my old body. I feel my old gut, even though my tummy is flat now. Body dysmorphia is very real. I wish it were discussed more.
In addition to Naked Boys Singing!, you and your husband are launching a new off-Broadway production, Walking with Bubbles.
Yes, it is an incredible story written and performed by one of the most gifted Broadway actresses, Jessica Hendy. As Jessica and her son anxiously wait for a playdate in Central Park, they are approached by a homeless man. What follows is their very true and remarkable story. Walking With Bubbles explores how far a mother will go to protect her son,her loved ones, and ultimately herself. 
And NEWSical the Musical, the show that spoofs all of the current news headlines, is back!
After an incredible Las Vegas run, NEWSical is back in NYC with hilarious new skits from Biden and Trump to Harry and Meghan to Elon Musk and Jennifer Coolidge and More!
So, Mr. Producer, is it fair to say that NYC theater is back in business?
Absolutely! We're back and thriving!  Come see us this summer!
Naked Boys Singing! plays performances every Saturday at 6:00pm at The AMT Theater, 354 W 45th St (at 9th Ave). Ticket prices start at $49 at NakedBoysSingingNYC.com.
A limited number of premium front row tickets are available.