April Movie Review: "Summoning Sylvia" by Eileen Shapiro
The new gay horror flick "Summoning Sylvia", directed and written by Wesley Taylor and Alex Wyse is a thrilling sinister sensation of ghostly comedy produced in the ultimate effervescent fashion. The film stars Frankie Grande in his movie debut, Travis Coles, Troy Iwata, Noah J. Ricketts, Nicholas Logan, Michael Urie, Veanne Cox, Camden Garcia, Sean Grandillo, Nick Martines, and Daniel Barboza.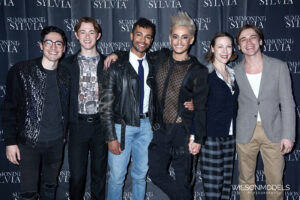 The film follows a group of flamboyant friends who rent a house in celebration of one of their up-and-coming weddings. Unfortunately, the place they chose has a dark history. They end up doing a séance, and then their weekend transforms into a ghostly, bedazzling, spooky sensation. The motion picture infuses comedy and horror and although it's been done before….never with so much guy-liner.
While each of the cast portrayed their roles with a sublime amount of talent, Frankie Grande's film debut I believe marked the beginning of a colorful Hollywood career. His almost ominous character (nothing like the Frankie I know), is not only hilarious but bubbly, vivacious, fierce and high spirited (no pun intended).
"Summoning Sylvia" was lively, enthusiastic, and very entertaining. Taylor and Wyse were brilliant. The drag number was extravagantly feminine and a lot of fun. There was some social satire included within the comedy of the production which was handled exquisitely.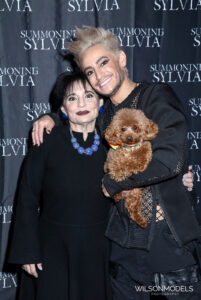 All together the film is a glittery and alluring escape to an ornate, bombastic, ostentatiously, doom-fully, mischievous night out…..
"Summoning Sylvia" starts streaming on April 7th and is in select theaters now.