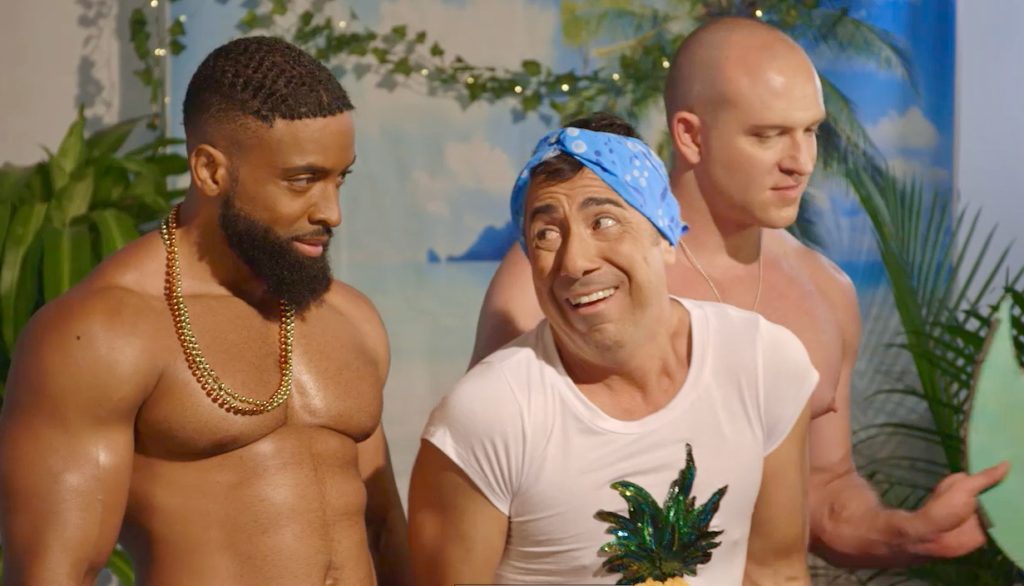 The HIV+ musical comedy web series, Merce, returns later this month for its second hilarious season but New York City fans can see it first when The Center hosts a special celebratory screening of the award-winning series on Wednesday, January 22 at 6pm.
"One of the things fans love about Merce is that he doesn't apologize for any aspect of who he is," says Charles Sanchez, who, in addition to starring as the show's lead character, is the writer and producer of Merce. "He's not afraid of his own HIV and remains as audaciously gay as gay can be."
Like the character he portrays, Sanchez is HIV positive. He sees Merce as an opportunity to show the world a different side of the epidemic. "While living with HIV is no picnic, it's not the drama that it used to be," he explains. "No one that I know living with HIV walks around with a sad cloud above their head."
Sanchez will be at Wednesday's screening along with Tyne Firmin, the show's director and producer (who also plays Southern Mama) and other members from the cast and crew.
Firmin recalls videotaping people in Central Park in 2015, before filming of the series began. "We asked them one simple question, 'Who is your favorite HIV-positive character on TV or in the movies?' The answers were mostly 'Ummm…' A few mentioned a character from one of the historical films about the AIDS crisis but nothing current. We wanted to change that."
The second season of Merce features eight new episodes, each with its own elaborately choreographed original musical number.
The Center is located at 208 W 13 St. Screening is free, however $10 donation suggested. For more information on the screening visit here. Follow MerceTheSeries on Facebook, Twitter and Instagram.