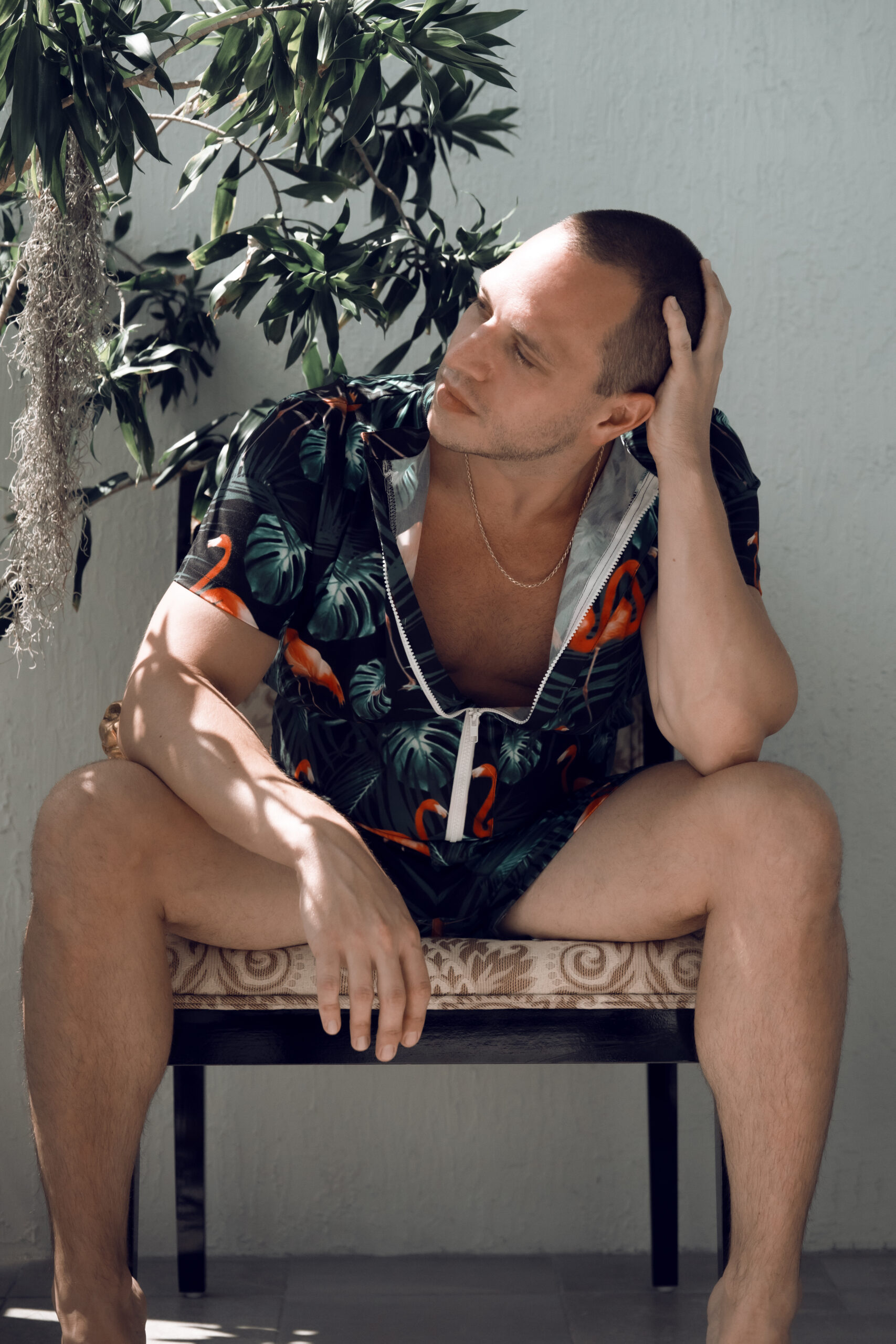 There are nights so dark that the dawn is not only distant, but almost beyond imagination. There are hours where grief lives, where fear rules, where truth lies exposed, where hope hides and peace is for others. Such is the inspiration of rising star Michael Lazar's debut album 51/49 and his 18-year journey through tragedy and loss to self discovery and love.
Set to launch this fall, the Miami-based artist has released his single "Good Bad & Crazy" as a prelude to the full-length album. In his own words, regarding the title of the album, "It's derived from an understanding that life sometimes is almost equal parts struggle and sadness as happiness and success, but if you can choose to live and exist in the 51% light, the 49% sadness and darkness will not win."
Through his songs, Michael has learned to welcome the darkness as a canopy where the brightest stars hang so his fans can shine.
Hi, Michael. What inspired the song "Good, Bad & Crazy", as it sounds like the feeling you would have if you were on a rollercoaster…and also the rest of the album?
It's all very autobiographical. In a not super dramatic way, it's the story of my life. It's like a singer/songwriter's electronic diary of a journey of 18 years, all put together in one giant package. When I was 18, I sort of fulfilled my first dream of moving to New York and going to college there. I wanted to be on Broadway, so I went to New York City and I went to NYU. That's where it all began. I began writing songs there and began going on auditions and getting rejected–and partying and learning about my sexuality and everything. Get Out was a big part of that, because I'd go to Splash and G Lounge and the magazine was always there and I literally always looked at it. I've gone through a lot ….sort of that roller coaster metaphor that you mentioned. My 20s were all about making it on Broadway and the pursuit of that. I was writing songs on the side and I'm a visual artist as well, so I was always juggling that. But when I was 30, I lost my mom after a long battle that she had with alcoholism. She was my best friend. I know it sounds cliché, but she was. When I lost her, it very much rocked my world. It was a really difficult time, but six months before she died, I met my soulmate Christopher and we live together now in Miami. My mom had the opportunity to meet him only a couple of times, but I could tell that she liked him a lot. The love that I had for my mom, I've transferred over to my soulmate Chris. So I lost my mom, but I did find love. Then there was another tragedy–the house I grew up in exploded due to a freak incident. So I went through that and then all the dust settled and I found success in my job, in an art gallery in New York City. It's not my dream to be a salesman, but I was really good at selling artwork.
That job gave me the financial freedom to pursue my music. So here I am now, finally releasing my debut album, and I'm so happy that I never released any of the songs on the way because the whole album speaks to a different chapter of my life.
What do you hope people get from your message?
It's really telling that story from the day I stepped into college in New York City, through all of that, and then landing in Miami with the ability to finally release the album. It's simply just encouraging to never give up when things will get bad, because that is part of life. So if you can learn to embrace the good, bad and crazy parts of life, you probably will be OK. Of course, you have to believe in yourself and all that. Don't stop believing that you still can have it all because your story is what makes you beautiful. But everybody is beautiful and everybody has their own story. Nobody's is greater or worse than others, it's just how you choose to present it or tell it. I wish I would've learned it when I was young, but the crazy thing is you can't learn it when you were young–you just have to experience it.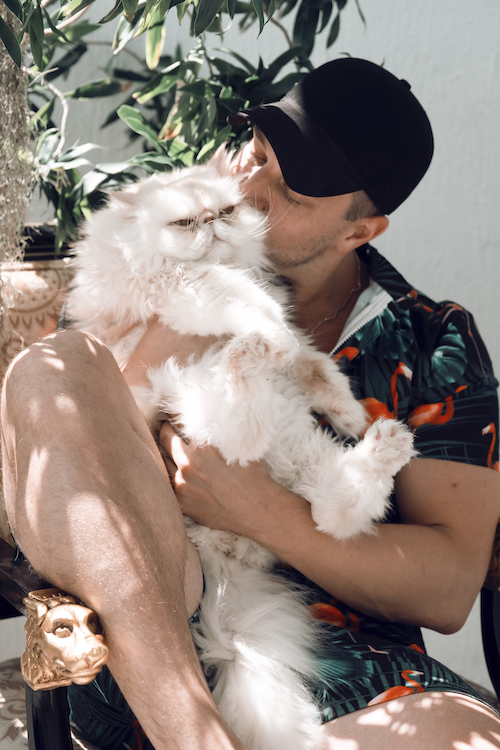 That's true. Where do you hope to be in five years?
My influences in music from a pop standpoint are Lady Gaga and Britney Spears. Those two are my favorites because of the music quality. I just go crazy for it. In my 20s it was all about the fame and getting rich. But then, when I went through everything, I just wanted my art and my music to be seen and heard. I don't know where I will be in five years because I finally have a public image, an actual platform that people will see and hear. But where I see myself is with maybe a cult following. Maybe an audience of people who have actually listened to the album and not only do they love the sound of the music, but they also love the story that I'm telling. If I could have an audience that is waiting for me to release more material, that would make me so happy.