Michael Feinstein on Judy Garland's 100th Birthday Celebration
The Legacy She Leaves Behind & Unearthing Unreleased Garland Music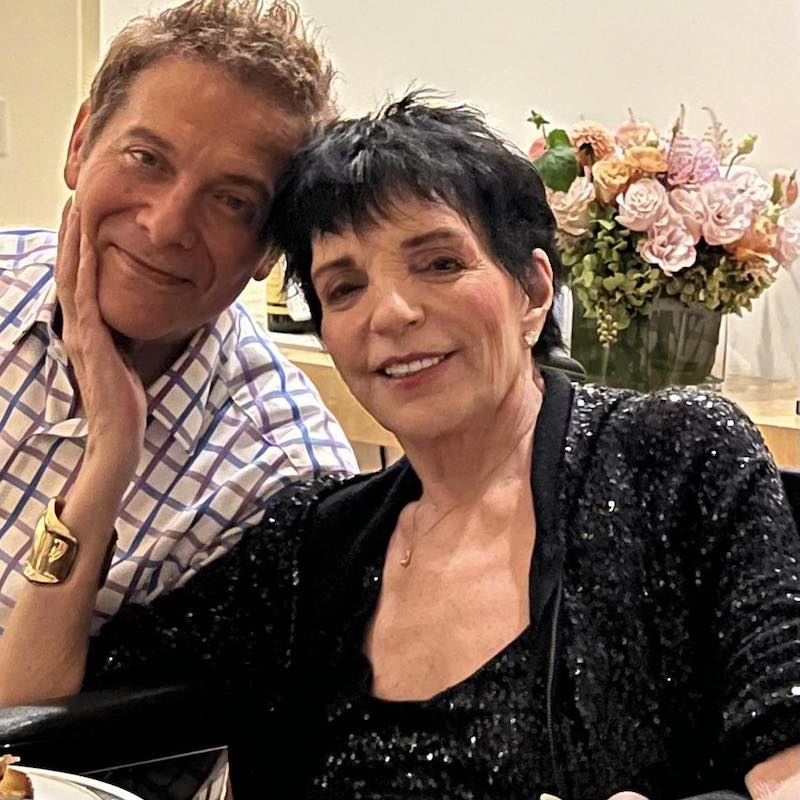 After three decades of bringing The Great American Songbook to the world, brings his critically acclaimed tribute performance, Get Happy: A Celebration of Judy Garland, to New York City for a special one night only performance on Wednesday, March 29, 2023, 7:30 PM. Following his Garland Celebration, Feinstein is also hitting the road for a nationwide tour! I sat down to talk with the incomparable Michael Feinstein about his lifelong love affair with the artistry of Judy Garland, his deep personal friendship with Liza Minnelli and what it's like crafting a centennial retrospective for one of music's most incomparable voices.
Michael Cook: It's Judy Garland's 100th birthday and you are commemorating it with a stunning concert retrospective. Tell me what we all can expect from this concert?
Michael Feinstein: This is a program that has been a long time in gestation. Three or four years ago I was thinking about the fact that Judy Garland would have been one hundred years old. I wanted to do something to celebrate her, but at the same time feeling reticence of the enormity of her talent and accomplishments. Compared to her, I feel like a schlep (laughs). As we moved closer to the centennial, I was talking to Liza Minnelli about it, and she said "why don't you do something for mama"? I didn't think I could do her justice, and she persuaded me to do it. It is only because of her persuasion that I pursued it. It's an enormous challenge to try and encapsulate a sense of who she was and bring forth her achievements in a way that will celebrate them and not be pandering or sound like I am trying to imitate or copy her.
MC: What was the process like to craft this program and put it together?
MF: I had an advantage, because obviously it is completely different, that I could approach it in a celebratory and historical fashion. I put together a program that would celebrate all of the reasons that she is iconic, completely separate from the sadness and the heartbreak. Judy Garland was an ageless artist of magnificent talent and it puts into perspective,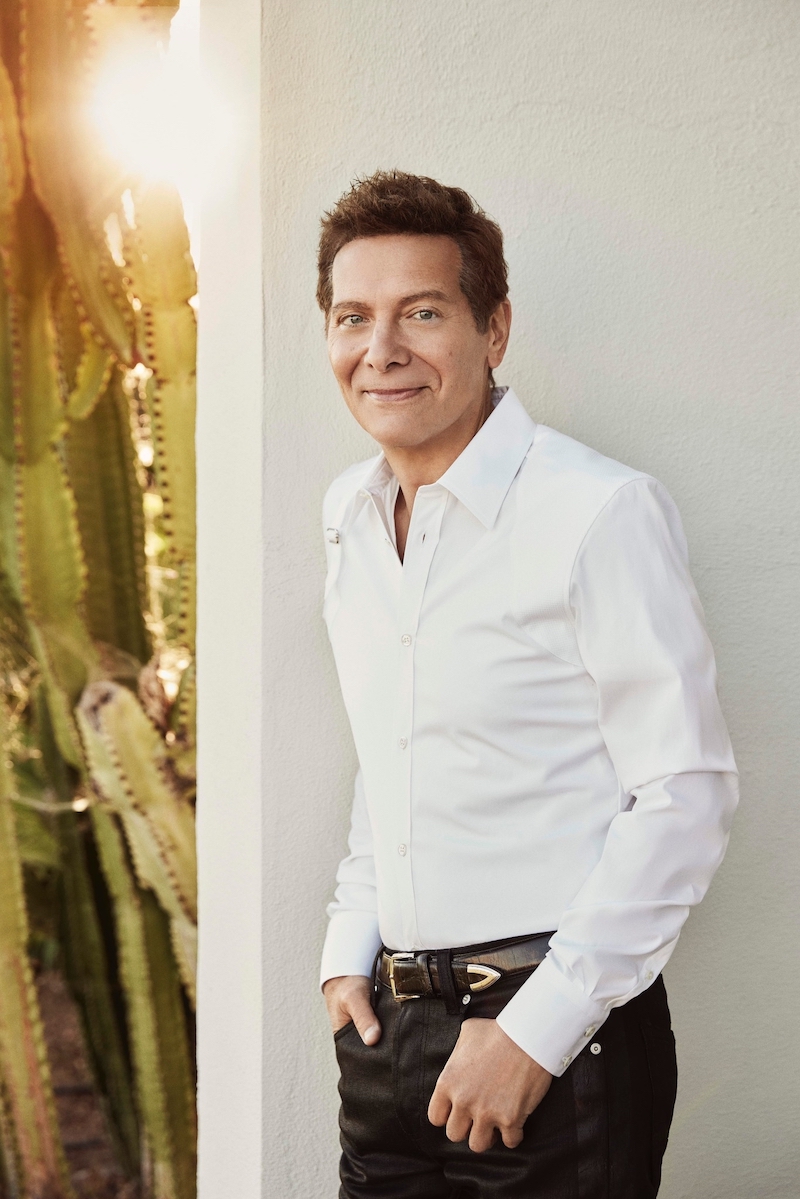 through anecdote and her humor, her story of what she would want to be celebrated for. Her musical history, her artistic choices, the people she worked her, the orchestrations. It's a biographical program with amazing photographs that go back to her beginnings, suppled by her family and John Fricke. I was able to draw from seven thousand photographs and they're eye popping in how we present them for the multimedia presentation portion. Then there are some private film clips from family home movies and a recording that I found of her singing the song "I'll Be Seeing You", a song that she never sang or recorded publicly.
MC: What was it like unearthing a treasure like a never before heard Garland song?
MF: The story of how I found it is that I was in her house that she had lived in, it had been left behind eighty years earlier. It was in a fake wall and I found this recording. I have to feel like for whatever reason, fate made it possible for me to find it after all these years. The recording is her singing without any accompaniment, acapella, so I accompanied her on the piano when she sings it. It's a world premiere of Garland singing a song that is very well suited to her and it's a very touching moment. This is a whole program that, to quote Cabaret, that goes from "cradle to tomb".
MC: When did you realize that Judy Garland or musical theater itself, was going to be a true passion for you?
MF: Judy Garland is an enormous through line through my life from having become close to her family and having become a trustee of her estate at one point. Like many, I discovered The Wizard of Oz at a young age, and that is how I knew Judy Garland. I knew a few other movies and liked them but as a kid, I didn't realize how special she was compared to others until I got a little bit older. I was in junior high and probably thirteen. I was babysitting at a friends house and they had a little flexible record that you could play on a turntable. This record was offering for sale Judy Garland at Carnegie Hall, it was a five minute musical advertisement. It's the first time I had ever thought of Judy Garland outside of The Wizard of Oz and I was trying to wrap my brain around it as a teenager. Then I found a copy of that Carnegie Hall recording and I had never heard anything like it. A live recording that captured a connection with an audience to that degree. The programming, the special material…listening to how it was curated for her, the key changes and routines knocked me for a loop.
I discovered the art of routining songs and not just opening sheet music and singing it as written, but finding other ways to interpret it. I learned that from her work. It took me a while, but I learned about living the lyric. You can't sing anything deeply if you don't know what you're singing about As someone who started playing the piano first, I was always attracted by the music first, even though I worked for a lyricist, Ira Gershwin, for six years. By that time, lyrics had become music more important, as I was signing in piano bars. I met Johnny Ray at one of these piano bars and was very close to Judy Garland. He talked about Judy and said I was a "fine interpreter but you don't have it yet". When he said "yet", I was encouraged; watching him, he is magnetic like Garland was, but different. So many through lines in my life connected to Judy Garland.
MC: Judy Garland and Liza Minnelli are both monumental LGBTQ icons, with everyone from Jinkx Monsoon portraying her on RuPaul's Drag Race, and the legendary Jim Bailey portraying Judy Garland countless times live and on television. What are your thoughts on seeing her paid homage to in this way?
MF: Jim Bailey knew Judy Garland and she actually taught him how to do her. Jim Bailey was the only person that Liza ever saw, and she actually worked with him doing her mother. She asked him to "please don't ever stop doing my mother, that means I'll never lose her". I knew Jim and when I saw him I thought he was spectacular. There's a difference between that where he is vocally singing and channeling her essence and someone who does a brilliant Garland and is lip syncing. Jim was a person whose life was consumed by Garland in a way that was evident when he performed. I think it's great that people pay tribute to both of them in drag, I think it's wonderful. Jim Bailey though, was definitely not like anyone else.
MC: Working so closely with Liza Minnelli on the music her mother made must add a truly special layer to your very close friendship, is that fair to say?
MF: Yes, we have a level of trust that is special. I know that I can say anything to her and she is like a vault. She has also shared things with me about her mother that are personal and special. She loves listening to her mom's recordings. The other day, she asked me to "put on mama's
recording of 'Just in Time". At one point in the chorus of the song, Garland sings 'Now, you're here" and Liza just said "my heart"…A single moment like that, when you feel an enormity of emotion and expressiveness that is what it is in Garland that nobody else can capture. It is something that is an essence of her soul. Thats the part that matters to me.
MC: What is the one song in a setlist that truly has to be included when paying tribute to Judy Garland?
MF: Well, it would not be "Over The Rainbow" (laughs). In the program, I do "Zing Went The Strings of My Heart" and I do it in three different versions because it was a through line of her career. She sang it when she auditioned for MGM to help her get the job, she sang it as MGM in a different arrangement in a film, then she sang a different version when Nelson Riddle did a swing version. For me, that is quintessential Garland is shows the three phases of Judy Garland. She went though different periods. I can't sing "The Man That Got Away", it nowhere approaches what she could do with it. I'll do a few lines of it going into another beautiful torch song that Ira Gershwin wrote and it evokes a sense of that emotion without people being distracted by that fact that it's not Judy Garland.
For more information on Michael Feinstein on tour, check out his website; https://www.michaelfeinstein.com/tour