Meet the New Miss Fire Island: Gia Bianca Stephens!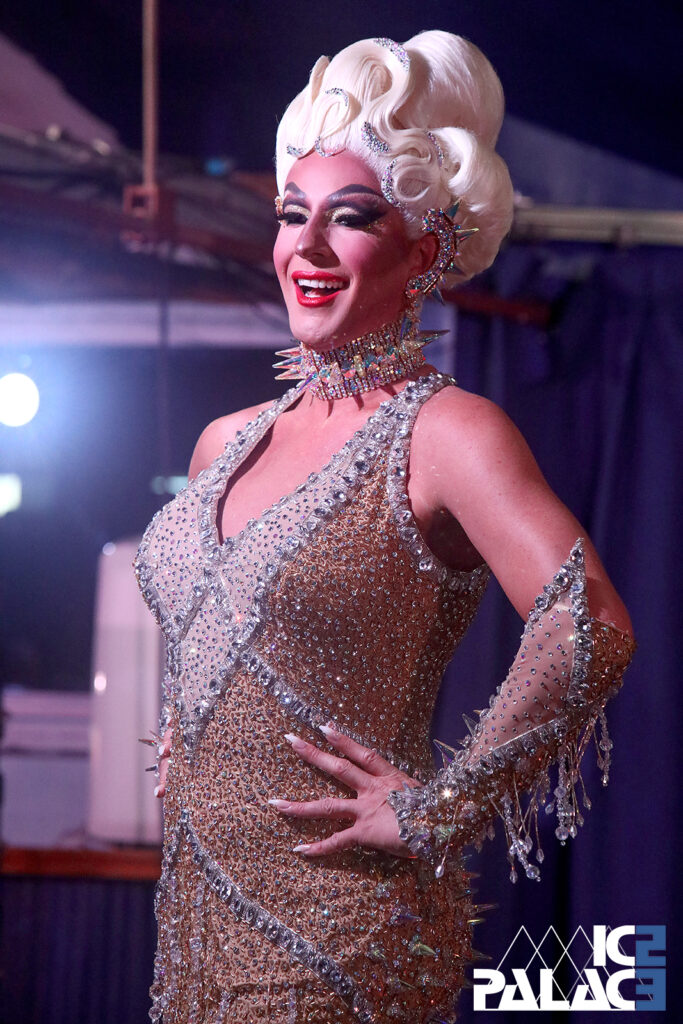 Hello, Gia. Congratulations on being crowned Miss Fire Island! Thanks so much for finding time to chat with us after this whirlwind week. Are you still super happy and energized or are you already focused on the next crown, lol? 
Thank you so much! I am still taking some time to enjoy this huge win. This means the world to me, and I want to soak it up over the next year. As far as the next pageant is concerned, I actually qualified for Miss Gay America 2024 a few weeks before Miss Fire Island…so my preparations were already well under way.
What made you want to try out for Miss FI this year?
I always love any experience that connects me to our queer history. Any dedicated competitor should know about the rich tradition that is Miss Fire Island. In my mind, the contest itself is an institution, and everything in my gut was telling me to give it another go. I registered to compete without hesitation as soon as they began accepting contestants.
I see you're currently in Salt Lake City, your home town. That must be an interesting town to have a drag career! What's been your experience with that?
It's been amazing. My out of town guests are always shocked at the passionate drag fans and thriving queer community we have here. I've been performing, hosting and fundraising for over a decade, and being a small part of so much growth and exposure for drag artistry has been a real honor.
So, how many pageant crowns have you collected so far…and is there one that holds the most sentimental value for you?
I've collected a dozen titles over the years. Each crown has its own glory–but aside from Miss Fire Island, my most important and special crown was Miss Gay New York America 2022. I competed earlier that year for a different MGA prelim and wasn't successful. I wanted to challenge myself, so I took another package to NYC a few months later and won. I put in the work, I asked for feedback and I won the crown. I'm proud of myself for taking my drag to one of the fiercest and most competitive drag markets in the country. That win instilled so much confidence in me and proved I'm on the right path. The best part is, I won the title on my 36th birthday.
What would your best advice be for a girl who's considering entering national pageantry?
Oh wow…That's a big question! First, I'd say to do your homework. Every system has its own standards and scoring methods. Read the contestant handbook cover to cover, many times. Bring your best possible self to the stage, and remember: If you want to be the best, you have to compete with the best.
IG: @giabiancastephens
Photo: Jeff Eason