Singer/songwriter, producer and dancer Marck Angel proudly releases his new single "Wings," a song with substance, enlightenment, empowerment and our political climate. Angel is a talent exploding with artistry, urban sincerity and dynamic effervescence. He is an advocate for gay artists, especially those of color, questing to bring them to the mainstream.
I spoke with Angel and found him absolutely adorable. He's charismatic, vibrant and knows how to portray a message. He traveled all the way from D.C. to New York for a photo shoot and interview and then all the way back in the snowy, icy elements.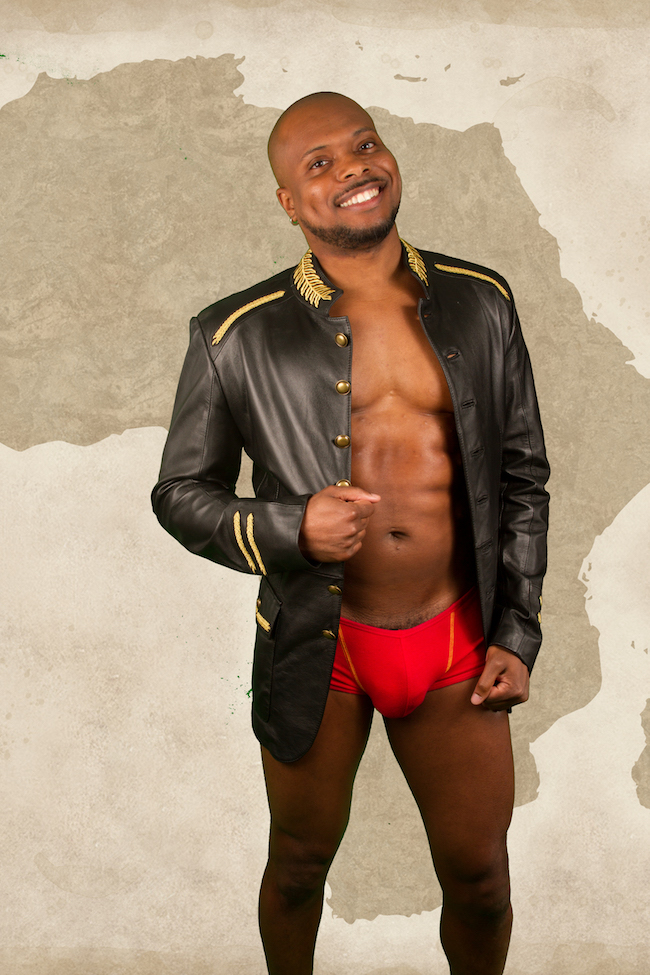 Tell me about your new song.
My new song is titled "Wings." It's for my upcoming album, "Seraphim," like the angel. It means light, enlightenment, fire. The song "Wings" is like the idea for whole album. The album is empowerment, enlightenment, power to the people. It talks about social issues, social consciousness, cultural issues, political issues that we have going on today. If I had to say what it is like, it would be like the rhythm nation, like Marvin Gaye, "What's Going On." I wanted it to kind of delve into the political mood of what's going on today. So that's kind of what the album is about.
So it's political and enlightening.
Stuff that I have done in the past was relationship based, sexualized, and I wanted to do something with a little bit more substance. Of course there will be a couple of tracks that have a little sexual stuff on it, but the idea for the album is definitely about empowerment.
What genre of music would you say you explore in the album?
I do pop-R&B. My favorite artists are Janet, Michael, Kevin Campbell, El DeBarge, Marvin Gaye—they are my favorites.
How old were you when you started singing?
I started singing when I was four. I started writing songs at 10. I actually started to produce my first songs when I was 16, and in 2008 I put my first song and my first video out. Those were the "MySpace" days. I had a couple of record labels looking at me. I did a song called "Game. The Video.," and Atlantic Records said it was the MySpace video of the year, but that was in 2008.
If you could say anything to your fans or followers, what would you want them to know?
That there's new music coming out. That I represent everything that is gay, and particularly gay people of color. That is something I am an advocate about, making sure that artistry is put to the mainstream and not pushed to the background. I'm very much an activist about that kind of thing. It's OK for us to be background—the lawyers, the dancers, the ushers, we could be the PR, but there is resistance to gays being in the forefront. I want to work to get that stigma broken.