Manny Xtravaganza AIDS WALK 2017
Once again it's time for AIDS Walk New York 2017 in Central Park on May 21, and once again Manny will be walking with The House of Xtravaganza. We spoke with Manny last year, and caught up with him again at a Lisa Lisa (of The Cult Jam) concert.
Manny, like many others, was thrown out of his house at a young age because he was gay. He was homeless, confused and alone until he discovered House of Xtravaganza. He saw his friends die from AIDS, drugs and despair, and now he lives to give back to the community. He became a nurse, and since we last spoke, he has gotten his master's in nursing.
This year he is again walking in Central Park in support of AIDS, and inviting anyone who wishes to walk to come along.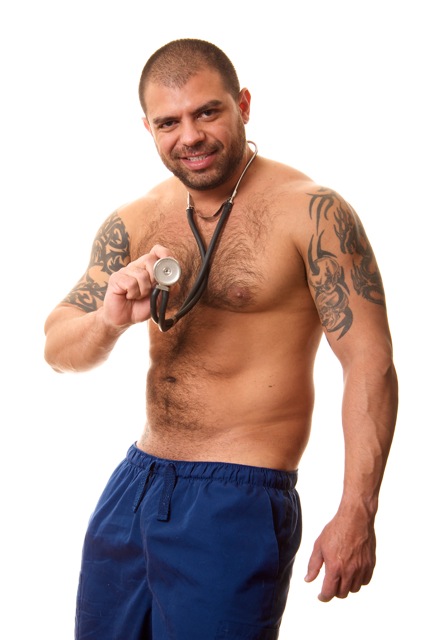 How much money were you able to collect last year at the walk?
Last year we raised $8,200 for the AIDS Walk. This year I'm expecting about that. Last year was the pinnacle of what we wanted to raise.
So tell me once again who you're walking for and why.
We're walking for The House of Xtravaganza, and have been doing it since 1986. This year I'm the house leader. It's the first year that I'm the house leader. I'm very honored that they asked me to be the house leader. We've had a lot of original members die from the disease, which is why we are still walking, which is why I want to keep the dream and the legacy going.
What does it mean to be the house leader?
The house leader is mainly the person that gets the team together and tries to raise as much money as possible. They organize the team, and they organize the walk. The walk is in Central Park on May 21.
How many people do you usually have walk with you?
We usually have 15 to 20 people, and anyone is welcome. Just come on down and join our team.
What have you been doing since we last spoke?
Since we last spoke I've been working, and I've been trying to get a team together. I just finished school. I graduated with my master's in nursing. I'm a nurse practitioner, so I am doing that. I want to be a role model to the community and to the team. I remember being 15, 16 years old, and not knowing where to go. I remember looking up to specific people, especially people doing the AIDS Walk, and that's what I want to do now, be a role model. I want to be a leader, because I remember when I was going through this, and I just want to be able to help now.
That must have been really scary.
It was very, very scary. That's why I want to be a person others can come to if they feel scared or come to our House of Xtravaganza.