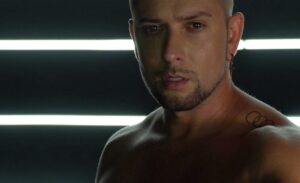 American Idol's David Hernandez is out now with "Kingdom," the title track from his current album.  Featuring fellow American Idol alum Blake Lewis on beatbox, the song is about how David sacrificed his mental health to be with a man.  He doesn't believe he's alone, either.  "I think it's safe to say most of us have been in relationships where we did things we normally wouldn't do or acted in ways that made us look crazy," he says.
"I have made the mistake of offering up everything I have worked so hard for to another person," Hernandez admits.   Friends tried to help but he would ignore them. "The lust was already in full effect. Looking back now, I can finally recognize how sad and pathetic I was."
The music video was filmed last month in downtown LA. Because of the pandemic, it was done with a minimal two-man crew including director Arno Diem.   Hernandez wanted something simplistic, yet powerful, so they brought in a fog machine, LED lights and a strobe.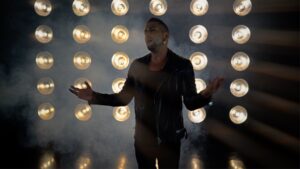 "I wanted it to feel raw because 'Kingdom' evokes some really raw emotions.  I was able to channel some legitimate emotions.  I even cry in the video!"
David Hernandez is best known to fans for competing on American Idol.  He has also showcased his talents on The Ellen Show, The Today Show, and the Teen Choice Awards.  He also opened for John Legend at President Barack Obama's Inauguration.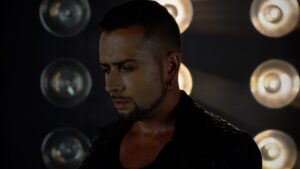 His current album KINGDOM: THE MIXTAPE, includes twenty original tracks, many of which reflect on the many loves and losses he has experienced since rising to fame on American Idol.
"I hope listeners will learn from my experiences and that it maybe saves them from being taken advantage of by unworthy people.  A healthy relationship is one where each person gains something from the union.  It should never about losing a part of yourself."