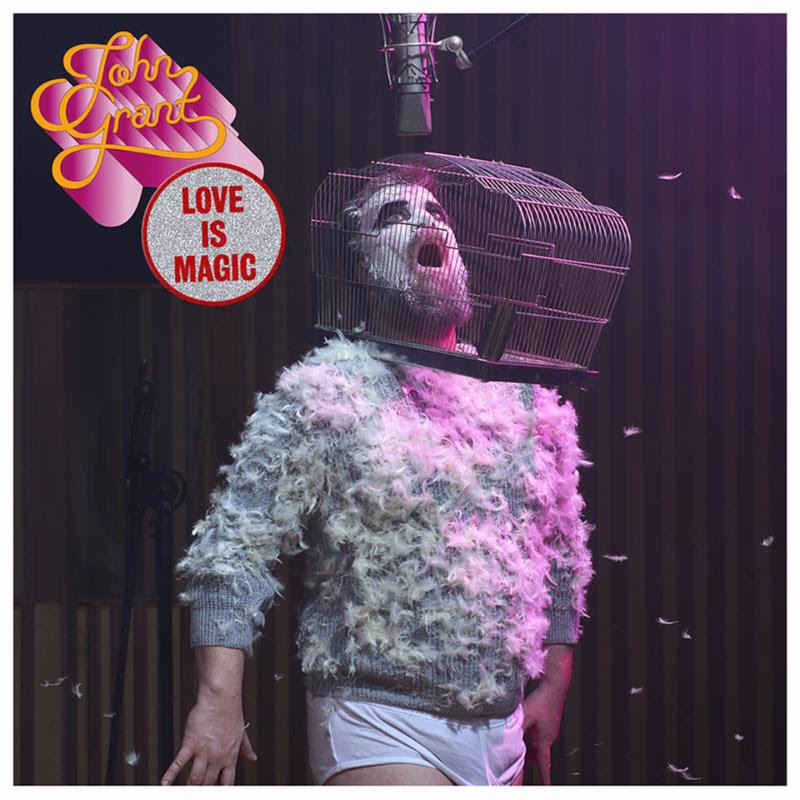 On November 30, American, European assimilated singer, John Grant will be at Warsaw in Brooklyn. This is one performance that you really need to attend. His music is filled with twists and turns and prophetic messages, with hints of insanity in the best possible way.
Grant is a brilliant singer-songwriter. He was formerly a member of the Denver-based alternative rock band Czars, but left to pursue a solo career. He has recently released his fourth studio album, "Love Is Magic." I spoke with him and found him to be completely amazing, matching his songs and music.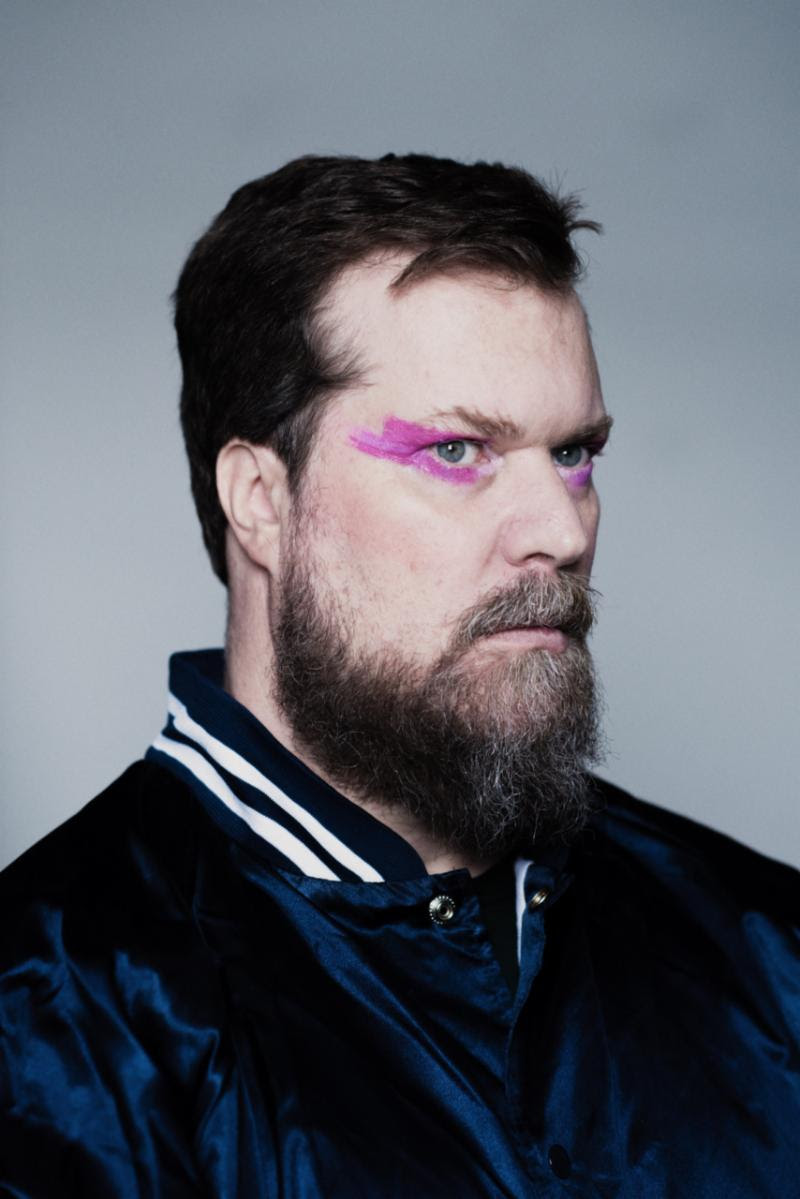 So you're heading to Brooklyn?
Yes, I'm excited!

Tell me about "Love Is Magic."
It's basically just another step towards me finding my own voice, expressing myself in the purest way I know how. Up until this point what I like to do is tell it like it is, all the ugliness and the beauty of everyday existence. I just feel like it's all valid moments, snapshots of everyday life. You, living in New York—I've lived there myself as well. No matter what you have planned on any given day is but a tiny fraction of what makes its way into your brain. You make your way around the city, make your way through the streets with snippets of conversations, and are bombarded by advertisements, dealing with whatever you were dealing with inside of your own head, not to mention what's going on in your subconscious. To me it's just about everyday existence. Pretty much you can have anything happen on any given day. You never know what you're going to get. I mean, you can plan to a certain extent, but you have very little control. At least I find that there is quite a bit of an illusion as far as how much control we think we have.
The lyrics to your songs are interesting and deep. If there is any one artist whose head I could get into, I would choose yours.
I'm not sure you would like it too much.
So you tour quite a bit—in fact, you are on a massive tour right now. If you could have your ultimate stage fantasy, what would you need to happen?
Yeah, that's a great idea. You know, I really love trees. I wouldn't mind having a forest scenario. Do you remember "The Princess Bride"?

I do.
Do you remember when they had to go through that swamp? Just like one of those dark, fantasy forests with some of those bare, scary-looking, crooked trees and a harvest moon tangled up in the branches of the trees. That's sort of a scenario I would really love. I suppose I love those old horror sets. The fog hugging the forest floor, just sort of creeping over the forest floor. It doesn't really sound too terribly difficult to achieve.
It doesn't actually.
I'd like to have a troop of really sexy men dressed in their preppy best, doing like a chorus-line type thing along with "Preppy Boy" on stage. You know that song? I'd love to have male dancers.
I'm coming to that concert!
Just really hot, gorgeous men dancers, especially doing all kinds of popping and rocking, like the incredible popping and rocking that goes on in hip-hop dancing. I'm totally fascinated by that.
I don't think that would be too difficult to achieve either.
Also, that's a really difficult question, because I can imagine so many things. Being inside of a Tempest board. Or having the stage look like a 3D version of Centipede. Having video mapping over the stage so it looks like you've emerged inside one of those video games, like Atari. I think that would really be fabulous. Oh, one more that just popped into my head. I loved to do string art when I was a kid. It would be amazing to have really incredible 3D string art—actually having it done across the stage. A really intricate, cool string art pattern. One of those really cool mathematical, teardrop patterns. Also, to have video mapping on the stage so that the entire stage looks like it's a paint by number.
I love that. We can have the hot boys paint it as you sing.
I'm going to have to get somebody on it.

What are you most looking forward to on this tour?
I love being in the States. I especially love being on the road in the States: driving through small-town America, stopping at the gas stations with people just sort of watching. New York is a little bit overwhelming, because I have clusters of friends everywhere.
I lived in New York for a while, so I have too many people to see. It could be a little bit overwhelming and frustrating in that I don't get to see all the people that I want to see. There is always this tension that you have when you know that you are working, when you are in that frame of mind and it's hard to get out of that because your body has to stay tense and ready. It's almost like being in a fight or flight holding pattern. I think you can probably imagine.
Yes.
So New York can be overwhelming. There is so much you want to do. I love being there, and I have great friends, but also I need some space to get ready to do my thing on stage. I want to be able to prepare mentally for the show. But I am looking forward to the show and my people. I spend a lot of my life living in other countries. I've lived in Germany, I've lived in Sweden a little bit, I spent a lot of time in England, and I've been living in Iceland the last seven years. I've spent time in the Ukraine and Russia, and I've spent 25 years learning foreign languages: German, Russian, Spanish, Icelandic. So I do a lot of the "getting out into the world" thing. I absolutely love it, and I think I will spend the rest of my life doing that. But going back home to your own people and just feeling that context, where you don't have to explain yourself with a lot of references—you know how it is. It just fits, and it's comfortable.
There are so many cultural differences.
Yes, there are. It's like a never-ending story. I love discovering new cultures and attacking the languages and stuff, but my music is just chock-full of American references. My whole life people have said to me, "You're very European." I'm always thinking, "What the fuck does that mean?" I couldn't possibly be more American. Yes, I am fascinated with other cultures, and I have spent a lot of time in Europe, but still, on any given evening, I'm still going to choose to watch Lindsay Wagner and the Bionic Woman with the Fembots and everything over Fellini.
If you could say anything to your fans and followers, what is it that you would want to say?
I think I say everything that I want to say in my music. One of the things that I think that I am learning or achieving, one of the gifts you get from going through a lot in your life, is compassion for other stories and other people's experiences. So I guess what I would want to say to my audience is that I am interested in you and your stories. I'm bringing you my story, which is my way of finding my own community in a world where I didn't necessarily feel like I fit. So if you don't commit suicide, you go out and you find your own community. So I guess that's what I'm trying to do with my music. It's definitely not all about me. Maybe my filter, my thought, is that I'm an individual and everything, but it's about connecting with other people and hearing their stories. I am grateful for support from people. I am grateful when people come out and stand there and watch me sing. I would want people to know that I appreciate their support. Let's face it, there is a lot of fucking talent out there. There is a lot of shit going on out there. So the fact that people choose to interrupt their day and make plans to come and see you, that's a huge deal.
I have one last question. You're a new crayon in a box of 64 crayons. What color are you?
I think my color would be moonbeam. Sort of like a silvery periwinkle.