John Duff Plays Kitty Games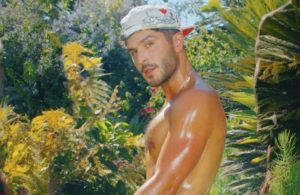 John Duff admits that his first two music videos as an independent artist are not accurate reflections of himself.  "Then, I was so attached to the way I was perceived that I ended up hiding behind concepts and characters."
"Like, 'Rich' and 'Girly' – you don't get John Duff," he continues.  "You get John Duff trying to give a viral moment. You get John Duff the clown. I only got sober this year, so I'm actually really mortified looking back at a lot of my output. It wasn't me. It was a mask – same with the drinking and the drugs."
He says "Hokie Pokie" and the upcoming songs from his EP are better reflections of the real John Duff.
"I'm not attached to my success.  I'm simply making things that I want to see in the world. Things that I would've wanted to do when I was a child. I am honoring that little boy that had to dim his shine to assimilate. This is a healing process for me.  I feel bold and clear, and, above all, free."
His orgasmic love of life is reflected in the music video for "Hokie Pokie." Conceptualized by John and directed by Brad Hammer, the video wreaks of summer and offers a special nod to Khia's iconic, "My Neck, My Back" video.  The action takes place at a cookout, with a pool, slip and slide, and plenty of sun-kissed bodies in skimpy bathing suits, grinding, shaking booties and soaking up the fun.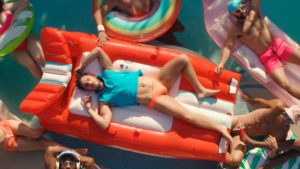 "Don't be blinded by all the silliness," warns John Duff.  "Listen to the lyrics because they go as hard and are as clever as anything else out there on the charts.
"My story is one of resilience and I will not quit until I am the greatest – and that greatness is defined by me. Personally, I think I'm doing great."
https://www.instagram.com/p/CFQ4eXkDpEE/?utm_source=ig_web_copy_link