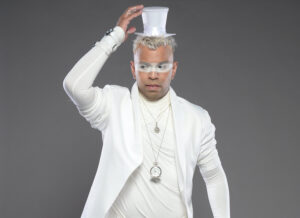 Out artist Joey Salinas is out now with his new music video for "My Time / Too Much Goin On", a song about how some people are around for a reason or a season and it is up to you to know when their time is up.
In the music video, Joey draws inspiration from Tim Burton's Alice in Wonderland, appearing as the White Rabbit and The Madd Hatter.
The video was shot over two days in Washington DC.  It was choreographed by Viktor Wallace; assisted by Joey.  Andrea Masse-Tognetti of Merimask, best known for creating the Egyptian masks for Katy Perry's Prismatic Tour, created the White Rabbit steampunk mask that Joey wears in the video. 
"My Time / Too Much Goin On" is the fourth video release from Identity: Chapter 1, Joey Salinas' pop album that is sprinkled with dance, R&B, rock, Latin fusion, and electro beats.  Each song on the album represents a different facet of his life.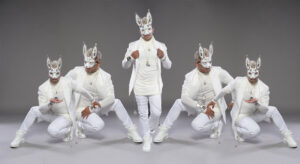 Joey Salinas was born and raised in northern Virginia, the oldest of four children.  He was of the latchkey generation, so spent a lot of time alone in his bedroom with his music.   Mariah Carey, George Michael, Aerosmith, and Janet Jackson were his favorite pop artists and they remain a strong influence today.  He is a strong believer that representation matters and while his songs' sounds and subject matter are mainstream and universal, he expresses them from his own unique perspective as a gay man of Latin descent.
Joey Salinas' "My Time / Too Much Goin On" is available now on Apple Music, along with all tracks from his album, Identity: Chapter 1.