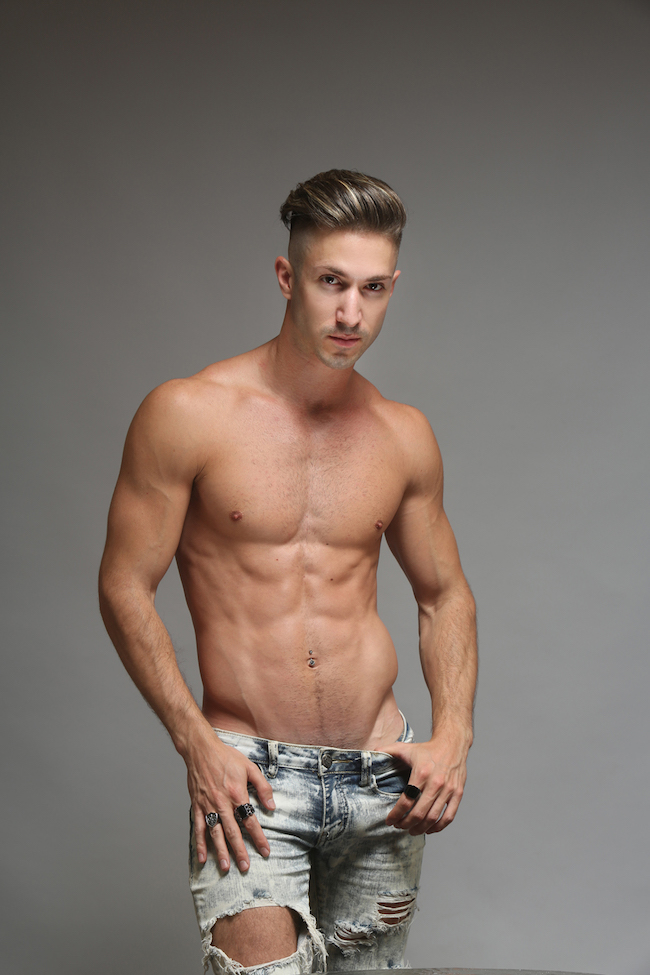 I had a heart to heart with cover boy and New York-based adult film star Ian Frost. Hailing from Argentina, Frost worked hard to learn our language and hoped to make it in New York City. Originally a Go-go dancer, he soon realized that the competition was too great, and when asked to make movies he decided to try.
This is his story.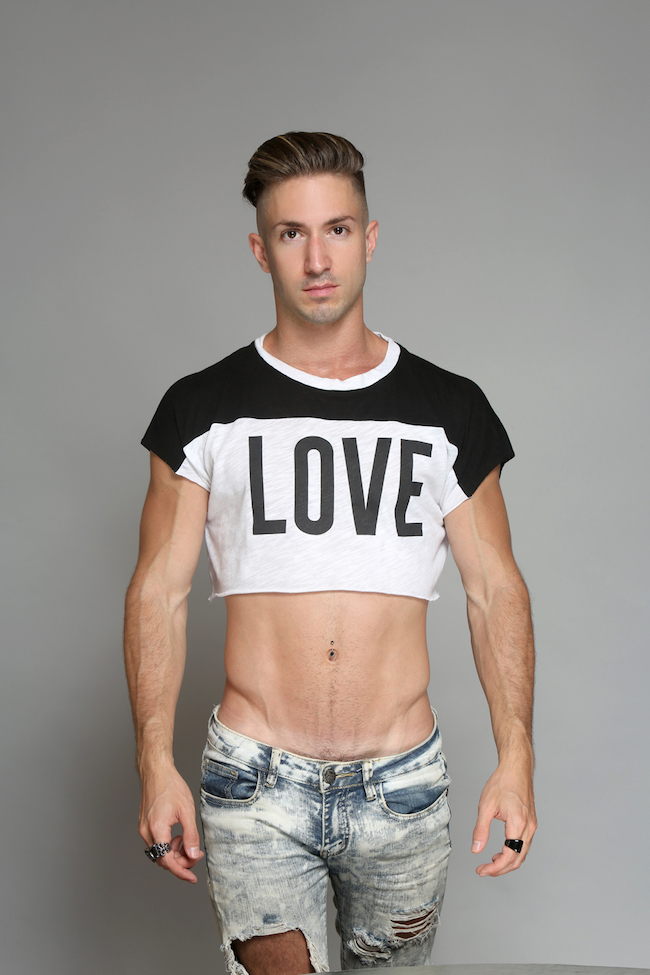 What made you decide to do porn?
To be honest, I came here to New York and started dancing. There are over 1,000 dancers here in Manhattan, so you can imagine the competition. Every now and then a porn star would appear at a club, and the fact that he was a porn star seemed to give him an advantage. The rest of us would get so upset, because we went to the gym every day, took care of our image, our face. It's just because they were in a movie that they got a lot more attention. So then a guy who saw my pictures on Grindr asked me if I ever thought about doing porn. I told him yes, but I didn't want to do it. I didn't have interest actually. He turned out to be a very famous agent and good at his job, and I could tell that it would make a difference. I told him that it wasn't about the money, but that it had to be a very good studio and good co-stars. He did that, and it turned out very good. It worked.
And then?
I kept working in some other gigs, like on Fire Island, and using the image of Ian Frost. It was profitable, I have to admit. There were a few movies with good quality and good co-stars, which gave me enough material to keep working. Lately I have to admit that I like it. Many people refer to me as a porn star, and I tell them I am not a porn star…at least not yet. I've been thinking about making a career of it—not for the profit, but I'm the kind of person that when I do something I do it well.
Do you do just gay porn?
Yes.
How old are you ?
I'm 29. I still can say it!
Well, if you like doing it I'm glad for you that you are making a career of it.
Everyone is so serious: the producers, the photographers, the directors. It's a very professional business. You think it's just fun, fucking, sex, but that has almost nothing to do with it.
I actually know that having interviewed many people in the business. I kind of look at it as an art form.
I don't know if I would call it art. I relate art with fashion. I would like to be a fashion designer. In the society that we live in, it seems that everything that has to do with sex is taboo. So maybe porn is hard to classify as art. There is a lot of creativity in the stories that they plan.
Are you nervous about catching STDs?
No. I'm on PrEP, so I'm protected from the biggest thing that could happen. I always, anyway, prefer to use a condom. To me it's more hygienic. Whatever happens there's a treatment and a cure.
What if you have to have sex with someone that's not a turn on?
Being professional. I can do it. It has a lot to do with the chemistry.
I'm a size queen, so I have to ask: How big, in inches?
About 7.5.
Is there anything else that you would like to say?
What I'd like to say is that people, when watching porn, never think that we have lives. We have friends, family, many of us even have children. Nobody stops to think about that. I had to tell my sister and my family and my niece who's 19 years old. It's just a moment to think that these film stars have a mother and a father.