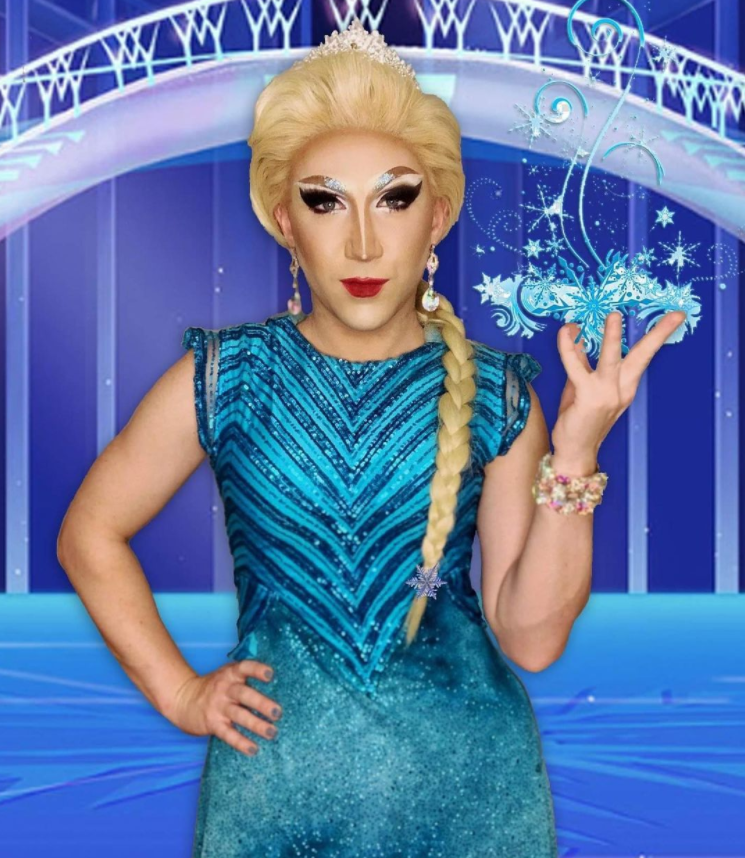 She was a fairly new queen when last we spoke in 2016, but today, the Texas-born Holly Box-Springs is the reveal queen of NYC, a current reigning national pageant title holder and a goddess of gigs.
Interview
Hello, Holly! Thanks for chatting with us on this fairly crazy weather day! How did your first month of 2022 treat you so far?
Hello there! Oh, you know, I put my bra on one arm at time, just like everyone else! It was a good start, actually, all factors aside. Trying to remain safe and get a chance to take the stage.
That's all we want and need from our Ms. Box-Springs. And you certainly have lots of stages to take. Belated congratulations on winning Miss Big Adam's Apple Comedy Queen. What was that whole experience like for you…and what's next with that national pageant?
That experience was truly wild. It was postponed because of Covid, so we all had a lot of time to sit with it. Although it was hard to be creative during the lockdown (for myself at least); when I sit with things, I tend to overthink. When the competition finally arrived, it was a wonderful whirlwind of talent and laughs, so it was truly a fun experience. Next up, nationals in Orlando, March 22-24, representing NYC/
When we last interviewed you several years ago, you weren't really established yet at the reveal queen of NYC. You do that so fabulously and flawlessly now, it's really a treat to behold. I feel like I can ask you 40 questions just about that whole process, but let's narrow it down to: How many average reveals do you do in a show these days, do you ever get anxiety that maybe you put on the wrong Thing beneath your Thing, and how much more time do you think it takes you to get ready than the average one look girl?
Well, thank you! Normally, for a typical show, I bring about 11 to 13 costume pieces. It's not normally the order I get nervous about — it's the timing. I have about four to six minutes to throw on a reveal set by myself typically, so that can cause a little stress.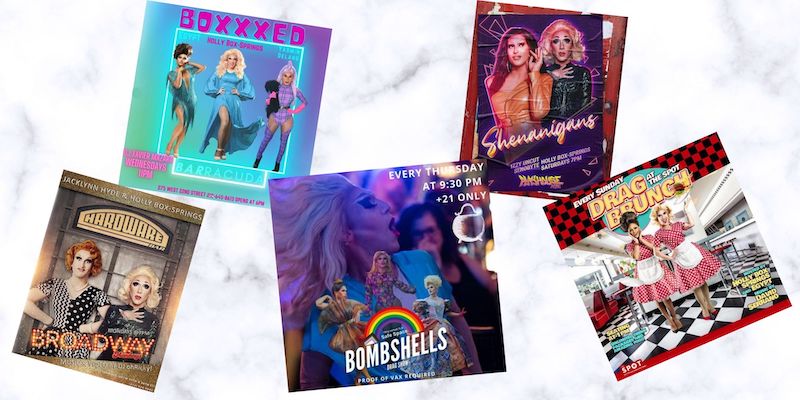 For your last question, I'd say it depends on the queen, truly. I take a little bit longer because of repair work —making sure every piece is together and working properly, plus getting all the wigs together. I normally spend my days preparing for a show, and then the fun is later at the performance.
It's fabulous to behold! So I think your longest running gig at this point is "Broadway Mondays" at Hardware, with Jacklynn Hyde. There, of course, you two do lots of showtunes.
Yes! I absolutely adore working with Jacklynn Hyde. She knows how to put a smile on everyone's face.
On Wednesdays, you're with Egypt and Yasmin Delano for a show now called "Boxxxed" at Barracuda. This night sort of started with your Drag Auntie — mom? — Tina Burner.
That's correct. "Gurlesque" was with Tina, which was always a great show. She's my Miss Hannigan to me as Annie!
It was great seeing Tina on RuPaul's Drag Race Season 13, but she wasn't on it as long as we would've liked.
She stood her ground, and I wish they would have shown how much she helped some of the other contestants on the show a little more. But she is still being tagged in flame color posts, so maybe she won in the branding department?
Totes! Tell us a bit about the Cauldron in Lower Manhattan, where on Thursdays you host bingo and then later that night "Bombshells" with Jacklynn and Hibiscus. That show's evolved quite a bit in the year or so you've been doing it. What's Financial District drag like?
Such a fun gig down there! Also, our amazing DJ Gingy with us as well. It's such a different crowd, and it's been fun because it started with me outside under a heat lamp, calling numbers out to three tables in the winter. Then it evolved into a show with Jacklynn and Black Widow. I've been dying to work with Hibiscus, so when Black Widow booked an amazing role on a cruise show, it was the perfect time. The whole crew is super-talented.
And on Saturdays, you're with Izzy Uncut for "Shenanigans" at Playhouse, which, of course, is a constant kiki.
Oh, my goodness! What a fun show. She is a party in a box to work with. I always look forward to the weekend.
On Sundays, you do a brunch with Egypt at The Spot, which I've heard amazing things about.
Egypt is a great sister to work with, and we have such a blast working with each other. Also the food is amazing, so that's always a nice perk.
Booked and blessed! What else is coming up for you?
Yes! March 13 at Industry, we are having a fundraiser for Comedy Queen Nationals for Svetlana Stoli and myself. It's 8pm -10pm, arranged by our promoter, Kari Kerning.
That should be extraordinary. Okay, lastly…Do you have any favorites to win Drag Race S14?
Ah, I haven't settled yet. I like too many of them. Kornbread, Willow and Jasmine are standouts for me at the moment.
Same. Thanks, Holly!