Eddie Valentin of Club Evolution Speaks Out on Queens Pride
With June's WorldPride momentarily approaching and being celebrated in New York City this year, Jackson Heights, Queens is preparing for the huge festivities. As one colorful, massive block party, all of the bars welcome the planet to join them. The Jackson Heights clubs and bars include Cub Evolution, Friend's Tavern, Music Box, True Colors and Hombres Lounge, Alejandro's Bar and let's not forget our friends in Astoria, Icon Club and Albatross Bar.
I spoke with Eddie Valentin, the owner of Club Evolution and Friend's Tavern, two wickedly fun venues, regarding his view point on WorldPride.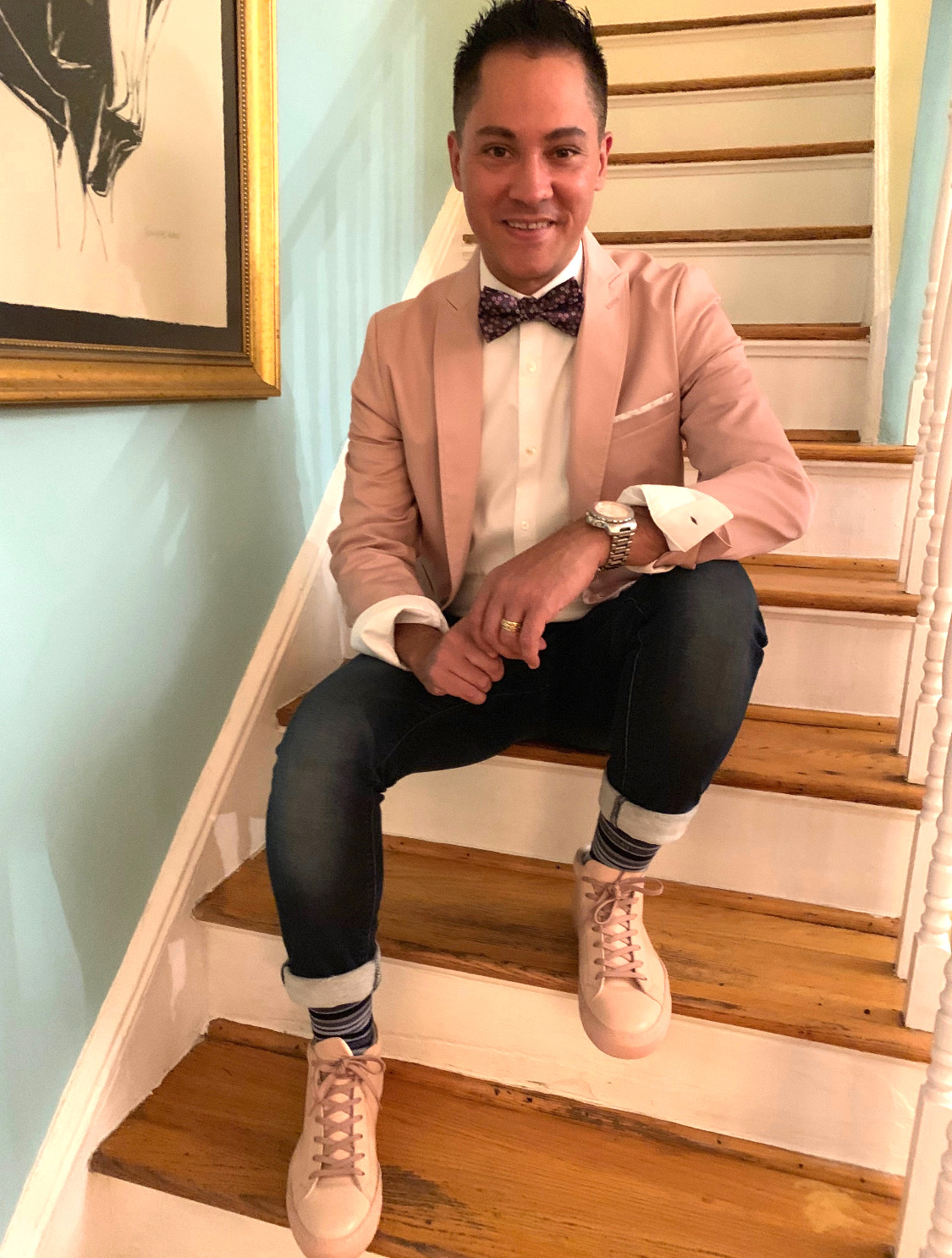 With WorldPride quickly approaching, what does that mean to you, and what are your plans for your venues?
WorldPride is an incredible event, because we are letting the world know that coming out of the closet is good. That being yourself is good. That marrying your spouse, regardless of your sex, is good. Because WorldPride is being done in different places, basically, for me, I think we are educating the world about it and not fearing anymore. It's about acceptance, accepting yourself. What we do in New York City, we've always done. We've always taken pride and given it everything we have. It's wonderful that we have WorldPride, but we've always given our heart and soul to every Pride, and we will continue to do it with this Pride.
Are you planning any special events?
For Manhattan Pride we are actually in the parade, and then we have a boat cruise that we do around New York City. We are planning on making it more fun than ever. We have drag shows on the boat, and I'm going to triple up on all those go-go boys that we have. We are going to take fun to the next level.
Owning a gay bar is a lot of work; I know first hand. What inspired you to do it?
We decided to open up a gay bar especially in Jackson Heights. I did it with a business partner called Casimiro Villa. Basically the ideal was giving people in a very gay Latino community, which is Jackson Heights, a safe haven where they could go without being ridiculed or attacked, while at the same time most of the other boroughs had bars that were run down and trashy. As a gay person you had to accept what you were given back in the '90s. If a business was falling apart, somebody would take it over and make it gay. It was usually a business, for example, that lost its lease, because all the toilets were broken, and that became a gay bar. No one put money into these businesses because all they cared about was taking money from the gay customers.

So what we decided to do was take our bar to another level. We wanted a business that was attractive and had toilets that were not broken. If the toilet was broken, we would fix it Our customers did not have to wait for these things to happen. We wanted to give them a business where the alcohol they bought was the exact alcohol that was in the bottle and not some cheaper brand. We wanted to give people exactly what they deserved, which was our whole heart and soul, from the drinks to the music. Because we were in a largely gay, Latino neighborhood, we wanted to give our customers who came into the business salsa, meringue, reggaetón. We wanted them to hear music that they were familiar with on top of a place where they could meet a friend or a potential husband.
There are many gay bars in New York. What makes yours different?
We don't serve just alcohol; we serve love. We take care of our customers from the moment they walk in the business till the moment they walk out. As I said before, whatever liquor you purchase, we make sure it is the liquor that belongs in the bottle. We make sure that our customers are going to have a good time without having a crazy hangover the next day. We make sure that our bathrooms are spotless and meticulous. We make sure that there is security everywhere protecting our customers from people who might come in that don't belong there. We tend to overdo everything including security, cleanliness and service. We can have one or two waiters, but we chose to have three or four waiters in order for the customers to get their drink and not have to wait that long to get it. We are very big on birthdays. We find out when a customer's birthday is, and if they don't want to throw a party, we throw the party for them. We will have a cake ready for them and balloons and decorate a chair just for them. We make sure that when customers leave the bars, if they don't have an Uber to call, we will call one for them. We take the taxi number down, and security will walk them to their taxi. We want to make sure that we're not just getting money out of them; we want to give something back to them. At the same time we are big supporters of most LGBT non-for-profit organizations. Anyone who comes to us, we find a way to help them, because that creates a bigger and tighter community. The last thing we do is we support our politicians, our openly gay politicians and our pro-gay politicians. We do a lot of fundraising for them. We let them use our place for their fundraisers in hopes of getting more and more gay-supporting candidates.
Club Evolution and Friend's Tavern are prime examples of what you will find in Jackson Heights. Gay Pride in Queens is one of the most fun and celebratory WorldPride places to be. There will be events throughout June, Pride month, and parties galore. Come check it out!