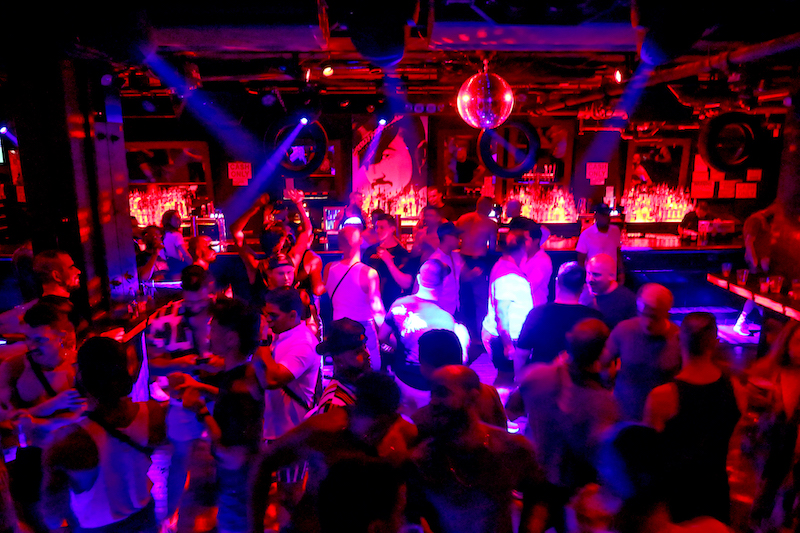 Eagle NYC, known for its multi level bars, including a patio bar, has now expanded into a huge club. You can now choose to enter the new dance floor area or hang in the multi level areas or do both. What remains the same is the safe, friendly and welcoming environment. 
The mood is still dark and sleazy, the music is still heart pounding.
It's a melting pot of leather, Levis, and kink, with men of all body types, races and ages all in one huge setting. If you haven't made it to the new dance floor yet, Eagle opens at 10pm Monday to Saturday & Sunday's at 5pm. 
Sunday is the legendary rooftop party, and inside for video screens, around the bar, a pool table, and even the dance floor is open. 

See you on the dance floor!
Eagle NYC – 554 W. 28th St
(Between 10th & 11th Ave)