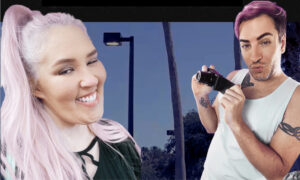 Tubi TV is now streaming new episodes of #THEDISH, the hilarious parody of reality TV that stars "Mama June" Shannon, Adam Barta and the infamous Tan Mom, with appearances by eighties pop sensation Debbie Gibson and a slew of drag queens from RuPaul's Drag Race including Detox, Daya Betty, Tammie Brown, Pandora Boxx, and Honey Davenport.
"#THEDISH is gimmicky, overly dramatic and wildly absurd," says Adam Barta,  an accomplished musician with chart topping Billboard hits, who is best known for his stints on The Howard Stern Show with Tan Mom.  "Like all reality shows, we blur the line between fact and fiction, but what makes #THEDISH different is that we tip in the audience when we do."
#THEDISH is meant to be an absurdist escape where viewers are not supposed to take any of the characters seriously.   "It's called a show for a reason.  This isn't a documentary.  We employ story producers whose job it is to tell stories and to entertain," Barta explains.
The show was inspired by Barta's own pursuit at reality stardom.  He's been trying to land a show for ten years – appearing in music duets with Tan Mom and Honey Boo Boo, getting plastic surgery on Dr. Miami, and dancing drunk with Teresa Giudice on The Real Housewives of New Jersey.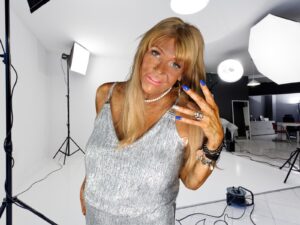 In the new episodes, chaos ensues as Youtube celebrity Cynthia Beaumont meets her idol, Bravo-TV's Andy Cohen; Tan Mom doesn't show up at an important photo shoot; and Mama June, Adam and the rest of the cast prepare for a gay pride festival.
#THEDISH is created by Adam Barta and produced by Aquetra Media Studios. It is directed by Tylor Edwards and June Shannon and written by Adam Barta.  Executive producers are Adam Barta, Cynthia Beaumont, June Shannon, Trina Allison, and Sperry Damien.   Courtney Brown is a consulting producer. Original theme and music by Roman Molino Dunn.  Filming for #THEDISH was done primarily on Florida's Treasure Coast.
For more information, visit aquetramedia.com