Alexander Rodriguez Sings "For the Boys"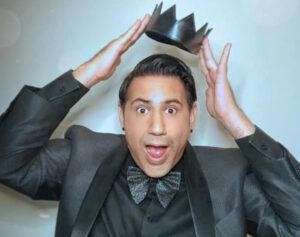 Alexander Rodriguez, the host of the popular LGBTQ radio show, "On the Rocks," will be in NYC on March 18th to present Unsung Midler, his new cabaret show that celebrates the lesser-known hits of the Divine Miss M. In the show, Rodriguez shares his own personal stories and sings songs from Bette Midler's numerous albums and covers as well as her hit films, The Rose, For the Boys, and Beaches, in his own unique signature style.
The Los Angeles Times calls Alexander a "truly gifted singer." Palm Springs' KGAY 106.5 Radio insists Unsung Midler is a must see, saying, "Alexander Rodriguez takes audiences on a sultry, sometimes sentimental, and always sassy journey through a catalog of his personal Midler favorites."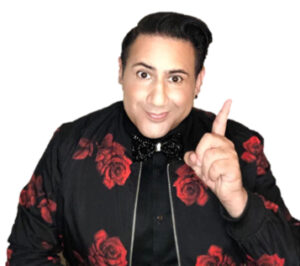 The delightful show is funny, touching, personal, and from the heart, with a healthy dose of sass and jazz hands. It is not a retrospective of Middler. In fact, the celebrated star is barely mentioned in Unsung Midler. Rather, Alexander tells his own personal stories, often too hard-to-believe, and blends in the diva's songs. Not the popular ballads, but her lesser-known and rarely performed material. Did you know Bette Middler covered TLC's "Waterfalls"? The evening is full of laughs, tears, some bad jokes, and plenty of cocktails.
In addition to his nationally syndicated weekly talk show, Alexander Rodriguez is a journalist who interviews celebrities for several LGBTQ publications. He also regularly travels the country, emceeing LGBTQ events; everything from Pride celebrations to Go-Go competitions.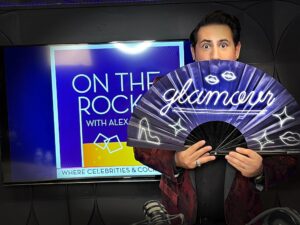 Alexander Rodriguez fell in love with Bette Midler and her work at an early age. He recalls his mother unwinding from her long work week by singing along to Middler's records, belting out notes with lyrics that were probably a bit too mature for her son's young ears.
Bette Midler was Alexander's first celebrity concert, and that experience left an indelible mark. The diva was also a musical companion for him, serving as the musical backdrop at key points in Alexander's life including his first church solo, leaving home for college, coming out as gay, and his first showbiz job.
As a stage performer, Alexander began his singing career as a cantor at churches in Southern California, including the Mission Basilica San Juan Capistrano, where his mother often accompanied him on the piano. He has since performed at Segerstrom Center for the Arts, Upright Citizen's Brigade's Inner Sanctum, ESpot, Don't Tell Mama in Los Angeles and New York, Rage Nightclub, and Rockwell Table & Stage.
Alexander Rodriguez performs his cabaret show, Unsung Midler, at Green Room 42 on Saturday, March 18th. Showtime is 7pm. Tickets available here.