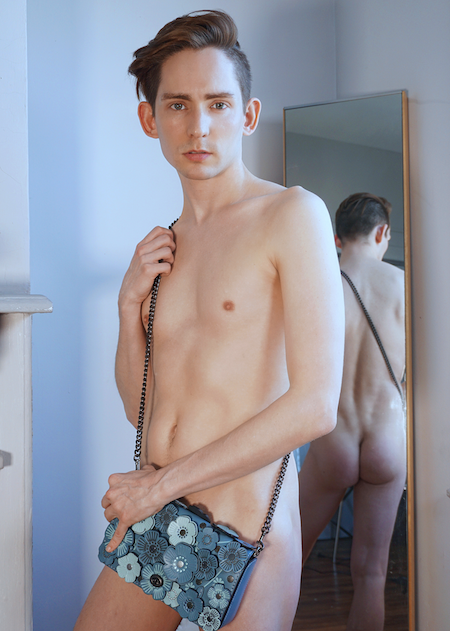 For my birthday in February, my photographer Steve Brennan gave me a gift card to Coach.
Anyone who knows me knows that I love Coach, and that I've always loved Coach. My first designer bag was Coach (a black C-monogrammed messenger bag that my Mom bought me when I was accepted into college), and one of my first boyfriends bought me a brown and beige C-monogrammed tote bag that I used all through college (and still have, somewhere in the back of my closet).
I took my gift card to 5th and 54th, my favorite Coach store. It's my favorite for several reasons: 1, the revolving display window; 2, the leather monkeys on the staircase; and 3, most importantly, the giant t-rex made entirely out of leather Coach bags.
I didn't know why I loved the t-rex so much, but ever since Coach introduced their 3D t-rex bag charms, I've been obsessed with them.
My boyfriend in tow, we looked around the store. "Do you like this?" James asked, holding up a quilted crossbody.
"Eh, a little feminine," I said, scanning the room for a bag I'd had my eye on: a little blue crossbody covered with leather flowers. When I finally found it, I flagged down an associate to bag it up.
"That's not too feminine, but the other bag is?" James asked, perplexed. I shrugged: I've always had an odd idea of what I thought looked good on me and what didn't, and what I consider "too feminine" and "too masculine" alike.
Waiting to be rung up, looking at a gold necklace charm of a t-rex, a memory of me at five years old flashed before my eyes: My dad left me alone to play, and when he came downstairs from working, I'd taken all of Barbie's clothes (cocktail dresses in obnoxious shades of '90s primary colors) and put them onto my plastic dinosaurs. It appeared they were having the time of their lives at a cocktail party. My dad grabbed his camera: Somewhere, we have dozens of photos of my dinosaurs at their first dance.
I'd been mixing feminine and masculine roles since I was a kid, and I hadn't even realized it. In my mind, it was always clear that I was gay because of all the Barbies. But there were the dinosaurs, the Batman action figures and the Hot Wheels (and, again, my favorite Hot Wheels were hot pink and sparkly purple).
I smiled at the memory, not just of myself playing with dinosaurs in Barbie cocktail dresses, but of my dad. He loved that I put the dinosaurs in dresses so much that he made sure to photograph it, made sure to have a memory of it forever. Both of my parents made sure to let me be whoever I wanted to be, even then.
"I'm so sorry," I told the employee as she brought me the receipt, "could I get this necklace too?"