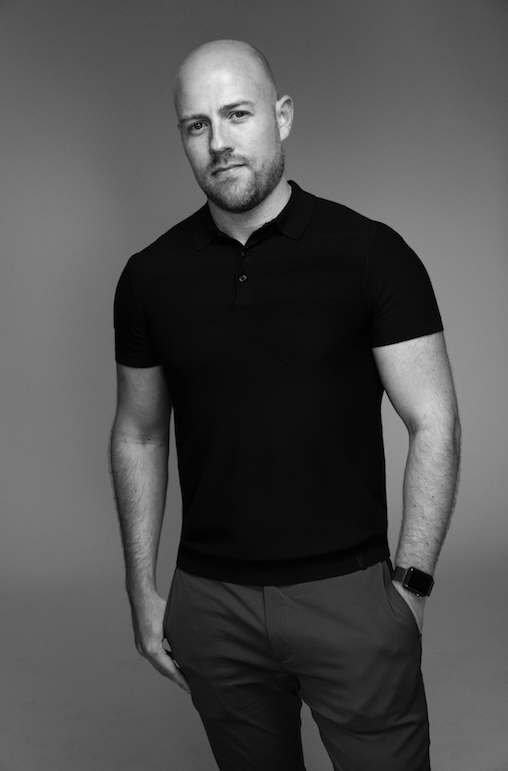 Chris Frederick, Managing Director of NYC LGBTQ Pride, is one of the busiest men on the planet. He is not only putting the finishing touches on this year's Pride festivities but is also preparing for next year's WorldPride, to be held in NYC for the very first time.
Each year Frederick is kind enough to fill us in as to the events and Pride scheduling to be held the two weeks prior to Pride Day on June 24. This year there will be several new events as well as very popular past events, and Frederick advised us about all of them.
Heritage of Pride is a non-profit organization that plans and produces New York Pride to commemorate the Stonewall Riots and the beginning of modern day gay rights. This year marks the 25th anniversary of PrideFest.
What can we look forward to this year?
OMG, so many events. We are really trying to lay the groundwork for what WorldPride will look like next year. So a lot of the new events that we are trying to get off the ground will set the foundation for what 2019 will look like.

WorldPride is going to be crazy!
Yeah, we are expecting in additional one million people in 2019. When Madrid had WorldPride, they had an additional one million people, and we're expecting that number or higher.
It's New York—I would think even higher.
Who knows, I mean…we'll see. We are excited to have the opportunity to host it. A lot of stuff we are planning this year is all about that.
Let's start from the beginning. What date does the celebration begin this year?
We are telling people the official dates are June 14 to the 24th.
Let's start with June 14th then.
So first we have a first for us. We are launching the human rights conference. The thought is we have to have a human rights conference in preparation for WorldPride. As a WorldPride city, you have to have a conference. It's something that we have been wanting to do for a long time. So we are going to start it as a one-day event on June 14. It will be hosted at the SUNY Global Center on 55th Street, with some amazing partners like SUNY. The next is our annual Pride Luminary Brunch. We've been doing that for about seven years now. That is our business brunch celebrating leaders that have impacted workplace equality. We are partnering with the Gay and Lesbian Chamber of Commerce for that event. This has always been a great success and is a great way to kick off Pride week. That's Sunday, June 17, from noon to 4 p.m. at the David Burke Kitchen.
And then?
Then you have Monday, which includes Out Cinema, which we have been doing for three years. That's in partnership with New Fest, which is the LGBT film festival in New York City at the SVA Theater on 23rd in Chelsea. Out Cinema is actually going to be extended to be a multi-day film event where each night will have different films. There's a film called "Ideal Home"; that premieres on Monday. It stars Paul Rudd, Steve Coogan and Alison Pill. Tuesday is a film called "Antonio Lopez 1970: Sex, Fashion and Disco," and Wednesday is a film called "From Selma To Stonewall: Are We There Yet?" This is a nice roster of well-rounded films that we think is important for the community to see, and we're excited to be able to expand it to a multi-night format. Then you have our Family Movie Night, which takes place on Tuesday night, and that we have been doing for seven years now. It's free, and we'll be doing it on Christopher Street Pier. It starts around 6:30 and ends around 11 o'clock. We will be showing Disney's original animated "Beauty and the Beast."
Next?
Next there is a new event for us, which is called Savor Pride. This is an event we are partnered with God's Love We Deliver. They are an non-profit within the metro area that focuses on LGBT and allied hunger relief. They will be working with us to create this event that centers around several different chefs that will come together to create one single menu centered around a barbecue. You have Amanda Freitag from Food Network's "Chopped"; Michael Anthony, who is the executive chef of Gramercy Tavern; Zach Young, who is on Cooking Channel's "Unique Sweets"; Lazarus Lynch, who is from Food Network's "Comfort Nation"; and Jake Cohen, who is kind of a culinary Instagram blogger. We are really excited to confirm this new event. That's going to be a great new fundraiser for God's Love We Deliver, and it will be on Thursday night from 6 to 10 p.m. Next we have the Rally. The Rally is back into the main weekend. It's going to be on Friday night from 5 to 7, and it's one of my longest-running events; it has been happening since 1969. This year we have a lot of various speakers that are really amazing; however, we aren't quite prepared to announce them yet. The great thing about it is this year it will be out in front of Stonewall. It will be a really important location as we go into the next couple of years and beyond. It will take the Rally back to its roots and back into the streets. So we're excited.
Then you have a new one for us called Cosplay & Pride. It's a boat cruise that boards at six and cruises at seven. It's a three-hour cruise in New York Harbor. We are partnered with FlameCon, run by the LGBTQ nonprofit Geeks OUT. Lastly, on Friday, we have Fantasy, which is going into its fourth year and has a leather theme this year. It's at Slate and features DJ Eddie Elias and DJ Jared Conner from 10 p.m. to 4 a.m.
What's next?
Then we get into the two busiest days, Saturday and Sunday. Saturday we have the VIP Rooftop Party, which is going into its eighth year, at Hudson Terrace from 2 to 10 p.m. It features DJs Boris, Dani Toto and J Warren. The VIP Rooftop party is going to be crazy—it sells out every year. Then at the same time we have Teaze HER, which is our female event, that happens at the DL on DeLancey Street, and it goes from 5 p.m. to midnight. It's our sole women-focused event that is kind of a dance party. Then we have the first day of Pride Island, which is going to be huge. We reformatted the Dance on the Pier last year to be named Pride Island. It had a lot of success, so we are continuing to build on the momentum of that event. We have some really amazing acts on Saturday: Sasha Velour, DJ Dawson, Big Freedia. That is at our new home at Pier 97; we've made a shift to there. Then we have the Masterbeat Party at night at Hammerstein Ballroom. Lastly, we have Youth Pride, which is our second-annual youth event. It's dedicated to LGBTQ teens and allies. That's on 14th Street and Westside Highway and goes from 12 to 6. There will be a mix of entertainers and drag acts and DJs during the course of the day. That's a pretty huge event, and we're excited to bring that back.
And Sunday?
Then we finally have the ending of that. The March is the largest LGBTQ March in the world. Last year it ran 9 1/2 hours long. We're excited to change the location and the route this year. One of the reasons for that is we are really trying to prepare our events going into WorldPride, so we are going to be revising the location. We will be going uptown instead of downtown, which is great, because the first Pride March actually went uptown. We are honoring the roots of our historic movement and where it came from. I think that uptown can definitely accommodate more people. Like I said, we're seeing an additional million people expected for next year, so we're hoping that the increase in attendance can be handled by the uptown community rather than the downtown community. Then we have Pride Fest, which is changing location as well to kind of accompany the March. Pride Fest will actually be running parallel to the March, so it runs from Waverly on University Place all the way up to 13th Street. It will be right next to the March, which is great. We have Ross Matthews hosting, which is a huge win for us, because he is so popular with the community. He is such a huge figure on "RuPaul's Drag Race." Also, we will have a performance from Alex Noel from "Glee," and who is currently starring on Broadway. Pride Fest will run from 11 to 6, and it is our free street experience where people can come and see other non-profit and LGBT businesses. Finally, we have our Femme Fatale, which is our female event that takes place at Hudson Terrace, and then the last day of Pride Island.
That's a big one.
It's going to be epic, and as I'm sure you've heard, it's already sold out. We have DJ Grind, DJ Ralphi Rosario, DJ Corey Craig and a special performance from Kylie Minogue. So that's it. Just a couple events!
You must be going crazy.
After doing this job for nine years, you kind of know how to handle your stress and how to handle the things that are thrown your way.