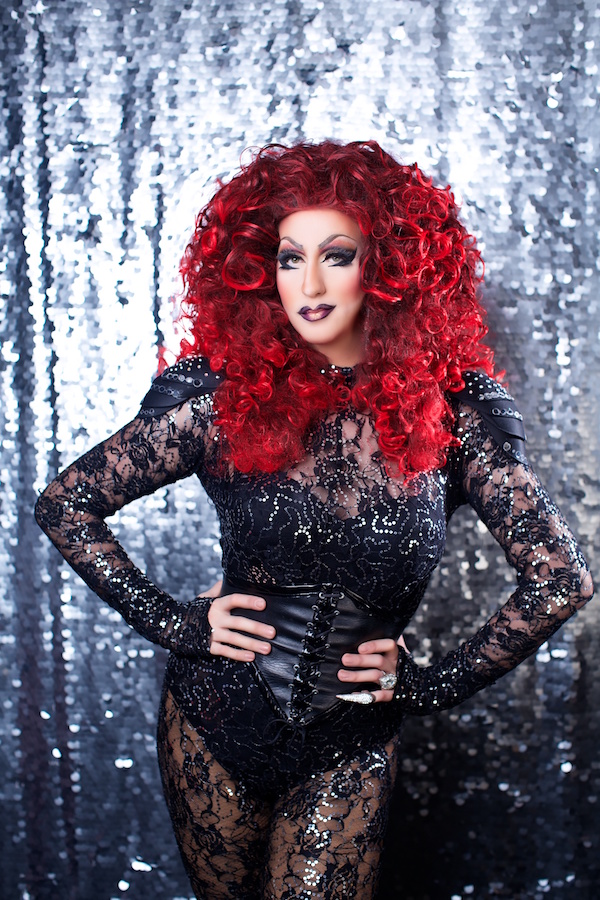 How did you arrive at such a unique name?
I moved to NYC in 2006 for college, and my friends took me to Lips for my 19th birthday. After a LOT of encouragement, my friends convinced me to audition for a job. I had never done drag before, so I had no idea what I was doing and didn't have a drag name. Seeing my stature of 6'9" without heels, Melinda Tanqueray Thomas stated that in heels and hair I would definitely hit the chandeliers. I changed the spelling to make sure that I'd always be "Chandi" with my close friends, and 12 years later, the name has stuck!
What's planned for the holidays at Lips?
Apart from all of the fabulous shows we have at Lips every night of the week (except Mondays), we are doing our Holiday Spectacular Show every Tuesday night! Blackie O is our hilarious show hostess, and Lauren Ordair, Heidi Haux, Melinda Tanqueray Thomas and myself bring you your favorite festive holiday hits! In addition, we have a delicious three-course holiday prix fixe menu including turkey with all the trimmings for just $22! We open at 7 p.m. and take reservations for 7:30 p.m., 8 p.m. and 8:30 p.m., and the Yuletide cheer begins at 9 p.m.! Following the show, our guests have the opportunity to get on stage and sing their hearts out for Dragalicious Karaoke!
What is your drink specialty?
I do have my own drink at Lips called Chandilier's "What's the Peach Tea?" It's a mix if citrus vodka, peach schnapps and extra love that makes it taste like a peach iced tea with a kick! On Tuesday nights we also serve our signature Yvonne Lamé's frozen cosmo at the bargain price of $5! Perfect for getting you up to sing a little karaoke!
Do you perform at Lips aside from bartending, and if so are you a "character"?
I really enjoy being behind the bar for Broadway Brunch on Sundays at Lips with Ginger Snap, but I can also be found waitressing on the floor on Saturday nights with Ariel Sinclair and also our new Twisted Broadway show on Wednesday nights! I used to work on Sunday nights for our celebrity impersonation night, Superstar Sundays with Morgan Royale as Cher and P!nk.
What is your favorite thing about working for Lips?
What I love most about working is the people I work with and the guests we get to entertain nightly. There aren't many jobs where you get to have as much fun as we do as a team and also make people have a great time!
Aside from Lips, what else are you about?
I do a weekly show upstairs at The Duplex Cabaret and Piano Bar called "Shut Up, Chandi!" every Monday night! It's a great time where I get to do songs that I love for new friends and old!