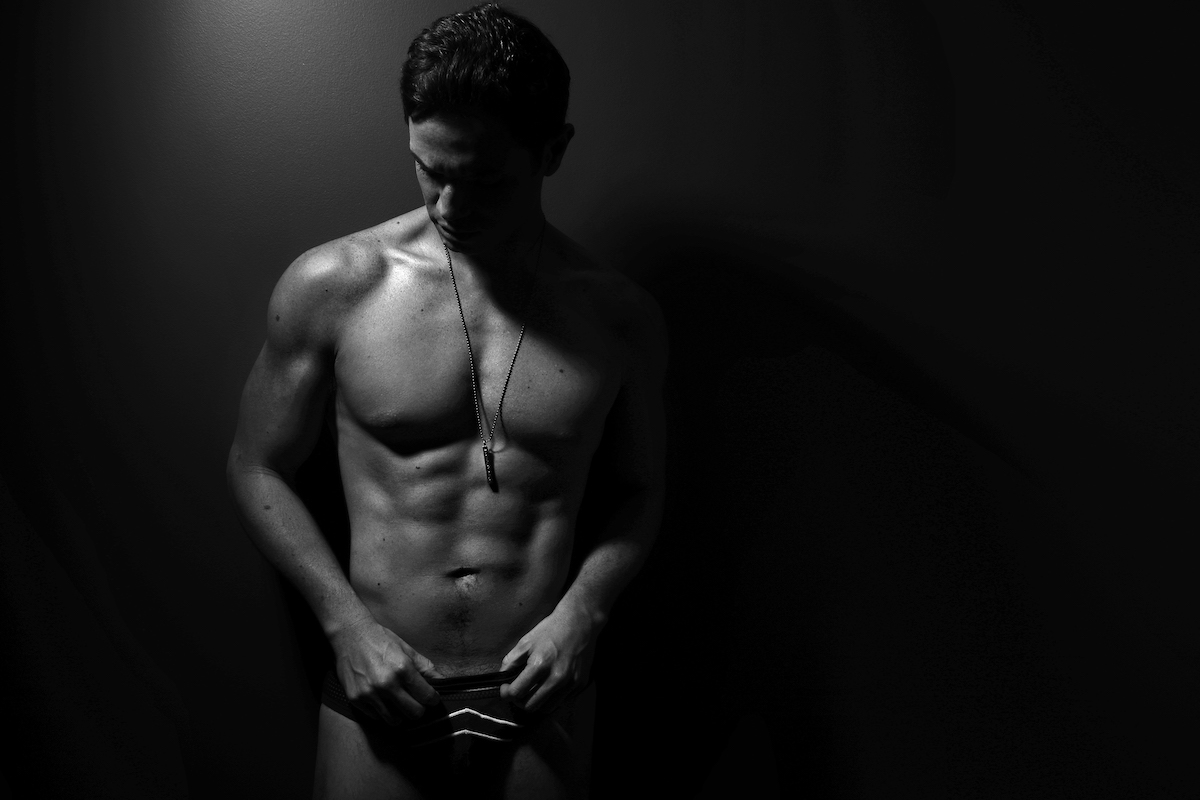 Broadway heartthrob Jason Gotay will be a featured player in HBO MAX's Gossip Girl reboot, set to premiere July 8. Jason is no stranger to the world of entertainment, having starred in the Broadway productions Spider-Man: Turn Off the Dark and Bring It On: The Musical.
Gossip Girl is Jason's television debut, and his excitement about it is wonderfully authentic. If he is even half as believable in his role as he was in this interview, he is bound to fulfill his destiny as a superstar.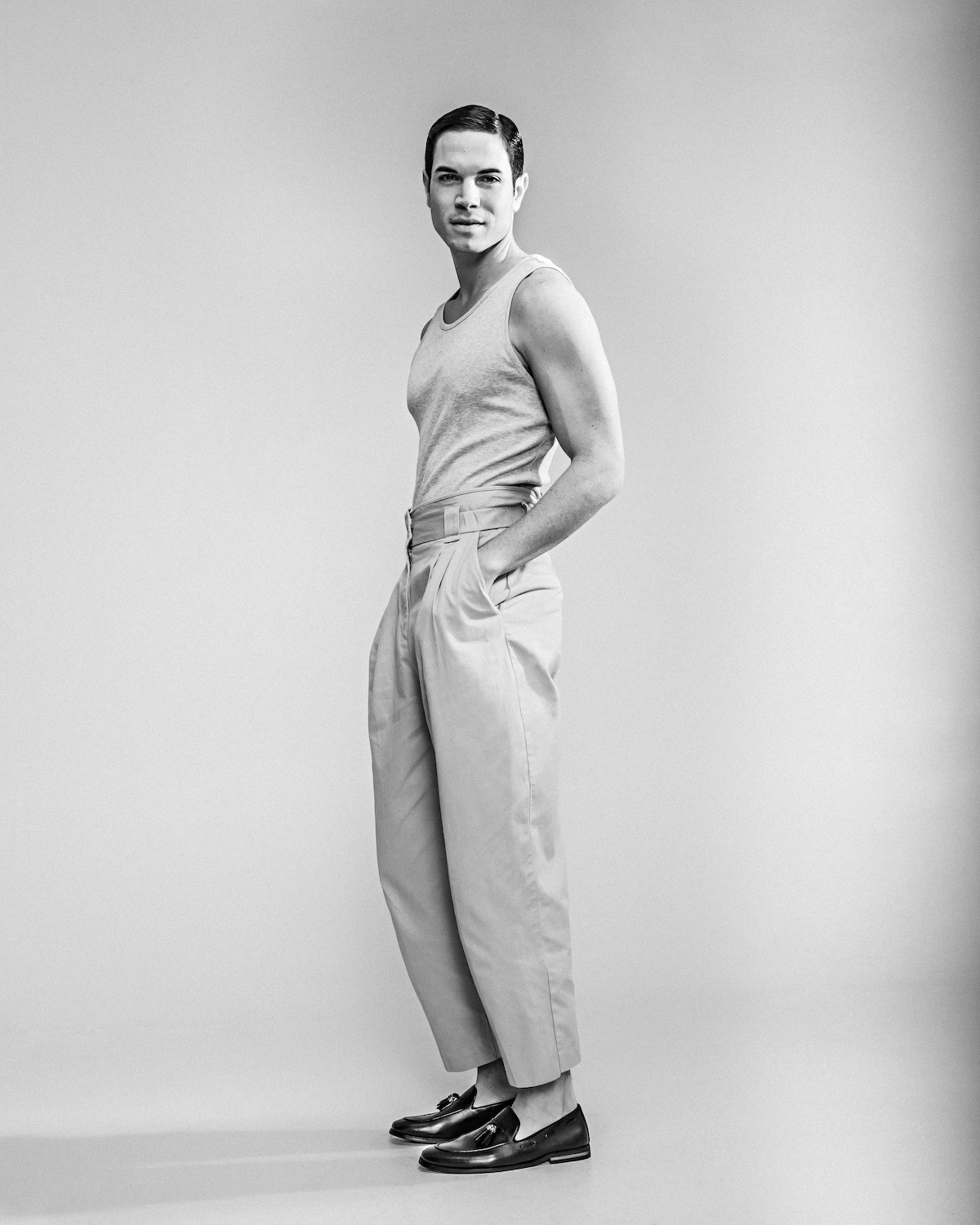 Jason, what type of role are you portraying in Gossip Girl?
I play a teacher at the private school that the show takes place at, and that's basically all I can tell you.
Can you tell me how similar you are to the role you play?
That's a great question. I feel like this is the classic cliché answer, but of course I've seen major similarities in the character and there are things that are totally different. We are both of a similar age. We are gay men in New York City, so there is definitely some experience that I've lived and that I can bring to the party. But my character finds himself in a situation to be revealed. The particular situation he is in I have never found myself in, so it definitely took some imagination to put myself in his shoes.
Now I can't wait to find out.
There are definitely some twists along the way.
You are working with an incredible cast. How fun is that?
The group is amazing. I love how diverse we are, and I don't even mean in terms of our ethnic backgrounds. We have people of all ages, there are teachers, there are students, there are actors that play parents. There are a lot of actors from the Broadway community, which I have been in for the last 10 years. So it's amazing for me to work with great theater actors that I've known and loved for many years. It's really exciting for me to meet the stars who are playing these kids, this main group of students. They are really remarkable, so many different backgrounds….So I've been having the best time getting to know them, and working with them has been so great.
How are you finding the transition from Broadway to television?
Well, I'm still figuring that one out because this is my first TV show ever, so I am learning so much about this world as I go. And what a gift to be debuting this way. It's so extraordinary, but this has been really fascinating for me. I feel as though a lot of my character work is coming from the same place in terms of getting inside another character's head and how I understand and make choices about my character, who he is. But our mediums are so different. Of course, the live element of performing onstage is something I greatly miss, but it feels so exciting to not be onstage pretending that I am in certain locations, but actually being in these locations on set. Whether they are created as a fully realized version of a club or a bar or an apartment on set. But I'm also getting to run around New York City and shoot at these incredible places. To actually be in the setting….So much of your work as an actor is done for you in a sense because you look around and everything is real. The sets are real, the places are real and so many props that we're using pay such close attention to detail. It's amazing being in front of a camera and seeing how much detail the camera picks up and learning about how my style of acting translates into this new way. I'm excited to do more of it and to continue to hone in on this style of performing. It's so different than what I've done. I love it so much. I've fallen totally in love with the world of television and I'm so excited to do more.
Thus far, have you had your ultimate stage fantasy?
Eileen, there are so many different ways to answer that question. Well, my ultimate stage fantasy my entire life was to make it to Broadway–to make my Broadway debut and in a perfect world be able to create a character from scratch and develop my own character in an original Broadway show, which I was able to do in Bring It On: The Musical. It was written by an amazing group: Lin-Manuel Miranda, Tom Kitt, Amanda Green, Jeff Whitty. These are Broadway all-stars. It was choreographed and directed by Andy Blankenbuehler, who did Hamilton and In the Heights. So not only did I get to fulfill that dream, but I got to do it on this amazing level with some of the most brilliant theater makers in the world, as far as I'm concerned. So that for me was a stage fantasy. Getting to originate a role in a Broadway show and do the original cast recording. We were nominated for the Best Musical Tony award, so all of those dreams came true when I was fairly young. I was just out of school and that was 10 years ago, and getting to make my Broadway debut so soon out of school was the ultimate dream. And it's been one opportunity after another. So I've been very lucky.
Yes, for sure. Sounds like a fairy tale. So what do you hope to be doing in five years?
World domination. LOL. This is a boring answer, but I want to keep doing what I'm doing. I've been so, so lucky to be a part of creating new musicals, being able to do some dream roles onstage, both on and off Broadway and around the country. Now that I have crafted this TV world and got my feet wet in this amazing way, I want to keep exploring the TV world. I would love to do film work. I was a singer first. Music was really my first love, and that's what got me into performing, so I would love to make music at some point. I just see a future where I get to balance between all of these different media that are all so exciting in different ways. I hope to just keep the momentum going and to be able to play more amazing roles that I'm passionate about.
Do you have an idol?
I don't know if I have an idol. There are some people in this business that I really look up to and respect. I definitely idolize my mother. She's a single mother. She raised me and my siblings single-handedly. She's my best friend and has been my partner on this insane journey. She's really been able to do it all by herself. I don't know if she's my idol, but I certainly look up to her. She is an amazing woman.
That is the sweetest answer ever.
It's all true.
Looking back on everything that you know and everything that you have accomplished, what advice would you give baby Jason?
Well….come out of the closet, if you dare. I think so many young people are afraid to step into their authenticity, step into who they are, step into what makes them different or unique. I grew up in the performing arts, wanting badly to be an actor, and I was told so many times that in order to do that, I'd have to do a certain thing, be a certain way, find out what my type was. All the work that I've gotten has been because I have just been stepping more and more into who I am, what sets me apart. I would just encourage baby Jason to be unafraid of that. Like I said, step into that authenticity and that uniqueness. I do a lot of teaching and mentoring. I have a theater company in Brooklyn, where I'm from, and I work with a lot of young people, and that's always my advice to them. Spend some time thinking about what sets you apart and what makes you special. I think the industry is really gravitating towards people who are unique and who are not cookie cutter.
Is there anything that you want to talk about that we haven't touched upon?
You've covered all of the big things. I think I'm excited about Gossip Girl because I get to play a gay character as an out gay actor. That's something I've been thinking a lot about because I think we are seeing a movement towards actors who are LGBTQ being able to play those roles on stage and on screen. That's something that's really important to me. I want to be able to forward that conversation. I'm just so happy to be able to play a role like this in a show like this and have my main character trait not be about my sexual orientation. His existence is based on so much more than just the fact that he's a gay man. That's really exciting to me, and I hope we see more characters like that.