Bette Midler and Cyndi Lauper at We Magic Planet Pride Main Event – June 29, 2019 By Jason Prince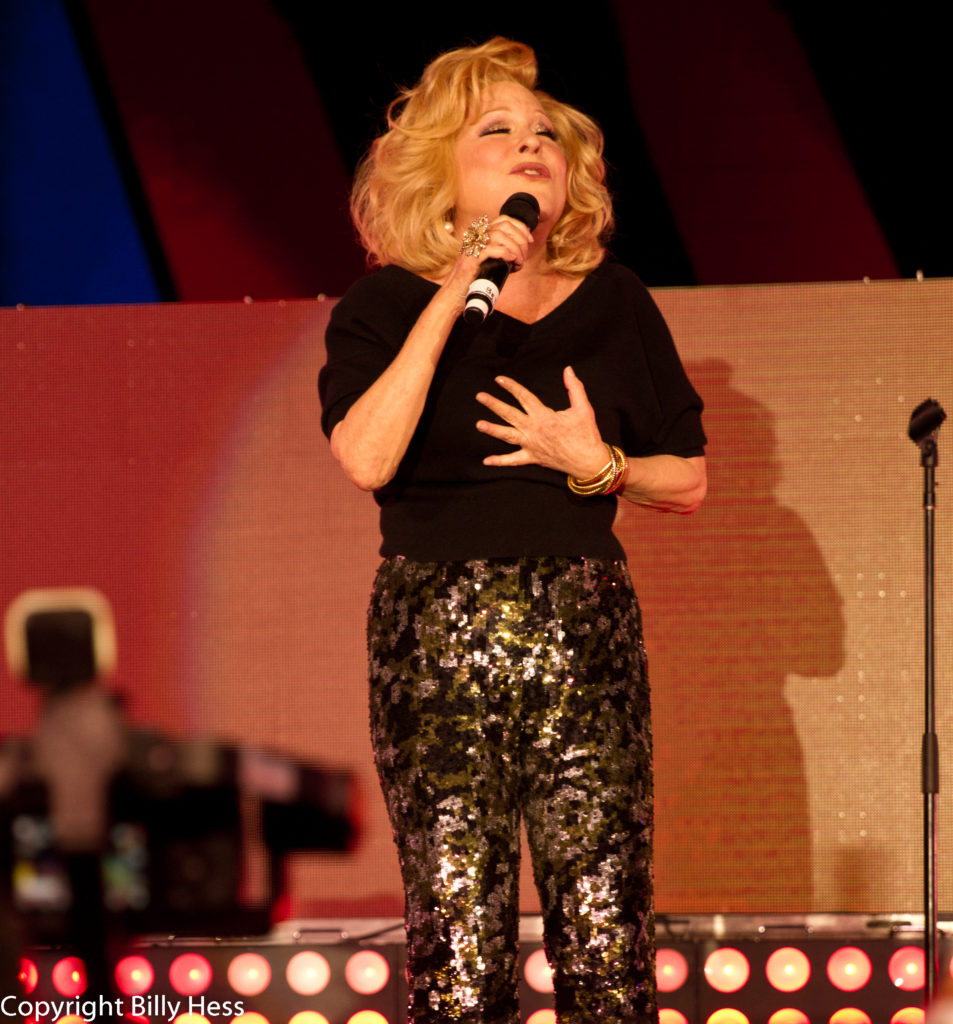 It's 9pm on World Pride Saturday and we are bumper to bumper in the worse traffic that Manhattan has to offer! But nothing is going to stop us getting to the Javitz Center to see 'once in a lifetime' performances from two of the most Iconic figures of our time, Hollywood royalty Bette Midler and legendary pop rebel Cyndi Lauper. 
Hosting the event are Circuit club giants 'WE Party' and the anticipation of joining thousands of multinational gay house music fans and fellow Diva worshippers all in one place for this World Pride extravaganza has brought my very English Excitement levels to nearly Boiling point.
As we enter the venue the sheer scale of the 'Stonewall 50' celebrations become apparent as DJ Paulo spins the first track and thousands of LGBTQ+ hot, dancing, semi naked bodies cram into the 1.8 million sq. ft space!
11pm, the lights dim and the electric current fueling the crowd lifts to a new level as the most eager Bette Midler fans Hussle for best view of the stage to see their 5'1" tall Idol. The screens fill with Black and white footage of the Stonewall riots interspersed with accounts from the living heroes of the day and messages from happy gay celebrity couples including David Furnish and Sir Elton John.
Then a personal heartfelt prerecorded message from Cher ''World Pride, so sorry I can't be with you tonight……'' Cher's voice is brought to an abrupt halt by the sound of a DJ vinyl scratch, ''But I'm here'' says Bette Midler as she walks onto the stage to the overwhelming sound of love and admiration from the gay community.
Only Bette can perform at the biggest house music circuit party in the world and have no production, no backing dancers and no band, she simply addresses the 5000 strong audience as if they are in her living room and everyone instantly falls in love with her. Bette can't resist but to mention the 'Trump Tweet' and manages to get everyone laughing with her as she turns the 'washed up Psycho' joke around to her own advantage. Then with absolute grace and charm she welcomes to the stage her Pianist/Accompanist and performs 'Friends' especially for all her long-term friendship with the Gay Community.
We are left hungry for more as Midler leaves the stage but compensated immediately as 'Pose' superstar Billy Porter takes to the stage unannounced to perform his new dance track followed by Eurovision song contest winner Conchita Wurst alongside the stars of Cirque de Soleil.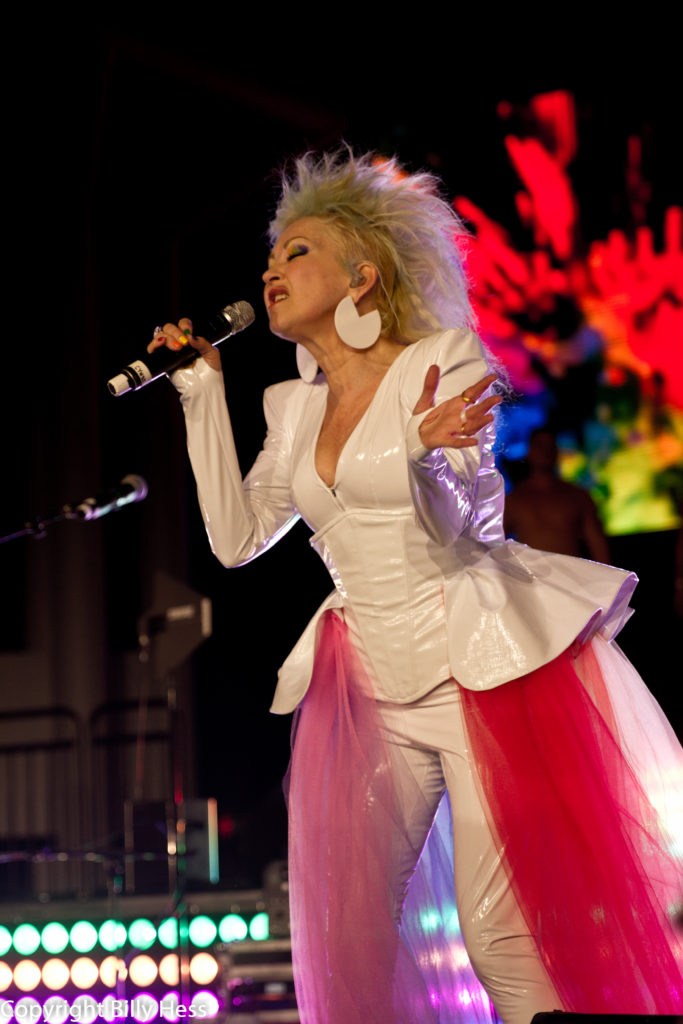 1am and the stage is filled by sound techs and band members setting up ready for the last headliner of the night! I am so pleased to have my place at the very front of the crowd as the arena reaches full capacity and the atmosphere reaches fever pitch. Then suddenly, with no introduction needed, Cyndi Lauper is onstage! Dressed in skintight white outfit showing her amazing figure with rainbow flag accessories (obviously!) the 62 year old living legend danced around the stage like a 16 year old girl performing some of her biggest hits 'Time After Time', 'I Drove All Night' and the ending her set on a breathtaking version of 'True Colors' which she performed to a tribal house loop. My lifelong ambition to see Cyndi live is complete, I am one very lucky Englishman in New York!
Photos by Billy Hess https://www.BillyHess.com