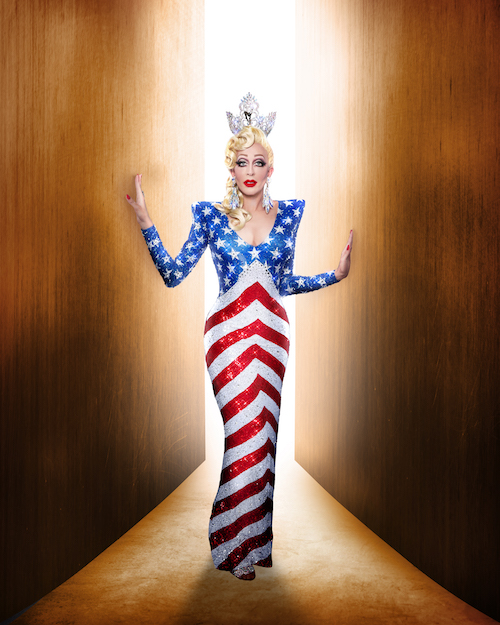 This past October Andora Tetee, aka Michael Collins, the reigning Miss Gay New York, took home the national crown as Miss Gay America. After much hard work, including costume designs, preparation, choreography and of course makeup and heels, all her hard work paid off. The prize awarded was $50,000, a year's supply of cosmetics, custom garments from Catia Lee Love and Scott Marchbanks, a week's stay in Key West and the opportunity to travel nationally this upcoming year.
Andora is also one of the Screaming Queens, an entertainment company providing exquisitely costumed party performances, including drag queens as themed, whimsical characters and Hollywood characters. They are for hire to make any event a vibrant and colorful happening. As Michael, she runs a successful event planning business.
I had an eventful conversation with Miss Gay America and found her candid, alluring and a blast to talk to.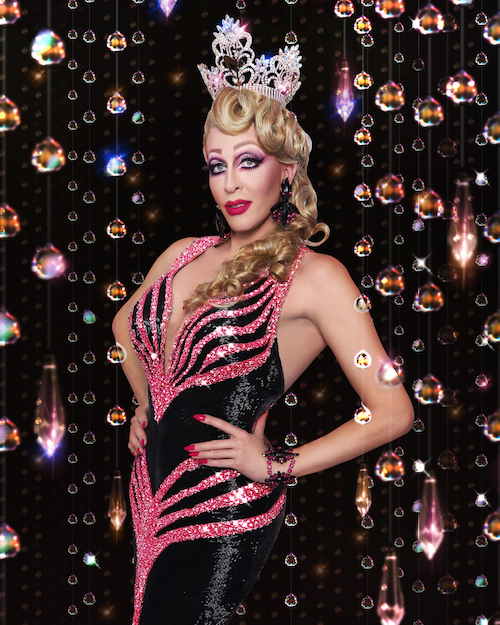 So what's it like being Miss Gay America? How did you feel when you were crowned?
It was a feeling of relief. I spent a lot of money. It was like a dream came true. I was excited. I was exhausted. There was a lot going through my head at one time. I thought, thank God everything all paid off, all the hard work paid off. I could see out of the corner of my eye my friend, my husband, dancing up and down, so that was exciting.
What's next for you after becoming Miss Gay America?
That's a great question. First, I have a year of work to do. What I do is I go to all the preliminaries as Miss Gay America, and I help crown everyone in all of the preliminaries. I go to all the different states, and they are also open preliminaries. There is a Miss East Coast, Miss Southern Elegance and things like that. With these open preliminaries, if a girl doesn't win her state she can go to an open preliminary where anybody can enter.
Have you tried for "RuPaul"?
I have. I got some call backs, but I'm not sure I have the right kind of drama for the show. I don't know if I'm crazy enough to get on the show—does that make sense? I think they are looking for people that have the personality that perhaps I don't have. But I will keep trying for the future.
So you going to go around to all the states for these different preliminaries, but what about your business in New York?
I have an event planning business called Michael Collins Decor where we plan weddings, promotions. I do a lot of fashion, runways and launches, and it is all going to run just like normal. It all has to keep running. There's life after drag.
Aside from all that, do you do any shows in the city?
I work for Scream Queens Entertainment. What they do is people come to them and say they're having a theme. It could be any kind of theme. Yesterday I did Celine Dion for a guy's birthday at a high-end talent agency. I've done a Wonderland-themed event, and I was the Queen of Hearts. Cool stuff like that. Then I also work at a lot of the local bars. I don't have a weekly show, because I'm not really looking for one as I'll be traveling all year.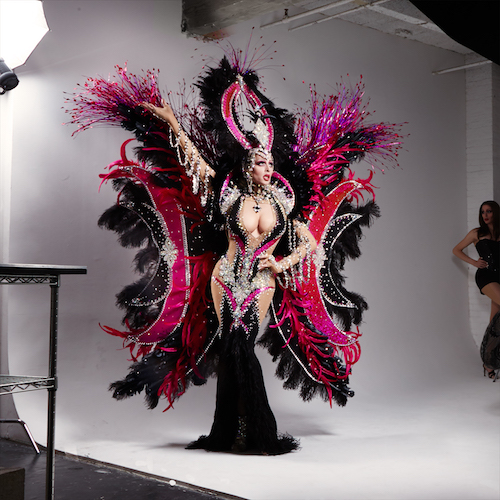 I don't know why we've never met.
I've lived in Manhattan for 12 years, but for the first five years I didn't do drag at all, except out of the state, because drag queens here don't really make a ton of money. I never really pursued it. It's very expensive to live here and to have my wardrobe in my apartment. My wardrobe was in a storage unit out in New Jersey. Now, I moved it all to my apartment, because I have to thumb through it all the time. I make clothes, and all of my clothes are large, so they take up a lot of space. In a Manhattan apartment it doesn't really work. I mean, I'm making it work now.
If you could pick a question for me to ask you, what would it be?
Miss America every year raises money for a charity. My charity is The New York Anti-Violence Project.
Do you get to select your own charity?
I do. Miss America has its own charity called The Excellence Foundation. That's the non-profit of the Miss Gay America organization. Every year they pick a charity, and it's up to the Miss America of the year to pick it.
What inspired you to compete for Miss Gay America?
I've been doing drag for 20 years, and aside from "Drag Race," the only other way you get to present your art form in a glamorous way—by traveling the country, getting to meet and work with other drag queens and seeing the country—is to run for a pageant. And to win. If you win, then you actually get to do what the "RuPaul's Drag Race" girls do. No one is calling me a "Drag Race" girl, however; I'm just Andora, Miss Gay America.
So all of those girls are on "RuPaul," and I am my own person. Not that I wouldn't want to be a "RuPaul" girl, because I'm not trying to sound bitter. I would love to be on "RuPaul," but here I get to pick the cities I go to. I get to go to the preliminaries anywhere, and I make my own schedule. It's not like somebody's going to do it for me. There are some girls that were also Miss Gay America on "RuPaul": Alyssa Edwards and Coco Montrese and Asia O'Hara. They were all former Miss Gay Americas.
I understand. Well, you are beautiful, and I wish you luck and hope that you become a "RuPaul" girl as well. Is there an international pageant?
Thank you! I think there is a Miss Universe, but a lot of the girls they have work done, like breast implants and stuff like that. They like to see current pictures and breast implants and stuff. I can make it look like I have cleavage, but not the kind of cleavage they want. They have implants and a lot of silicone, and I think they like that better.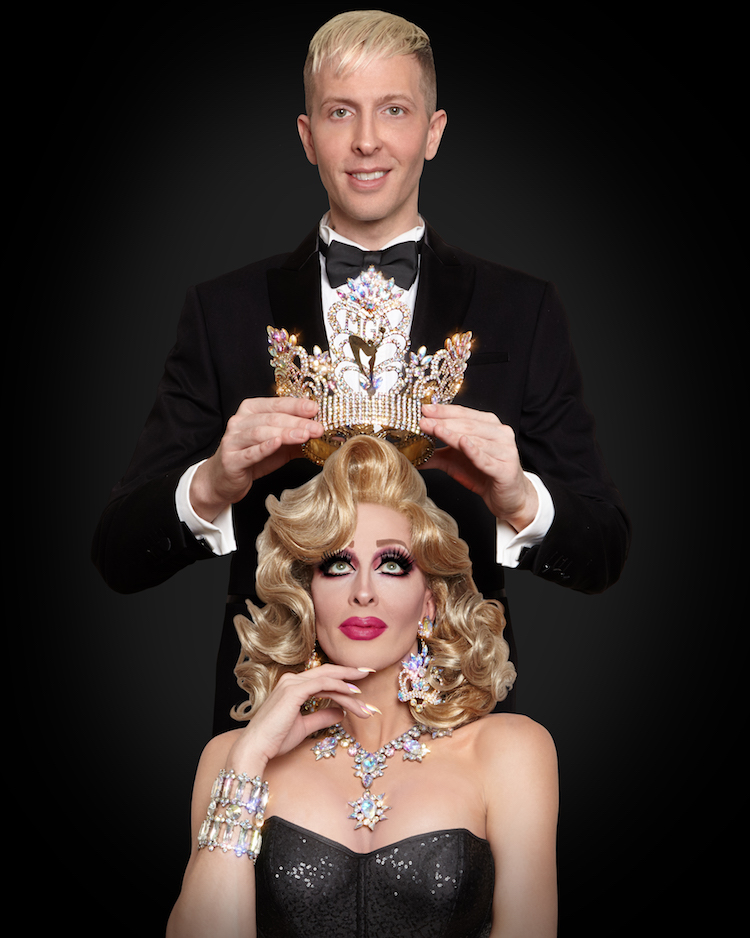 Miss Gay America @missgayamerica
Andora Te'tee @andora_official
Photographer: Kiet thai @studiokiet