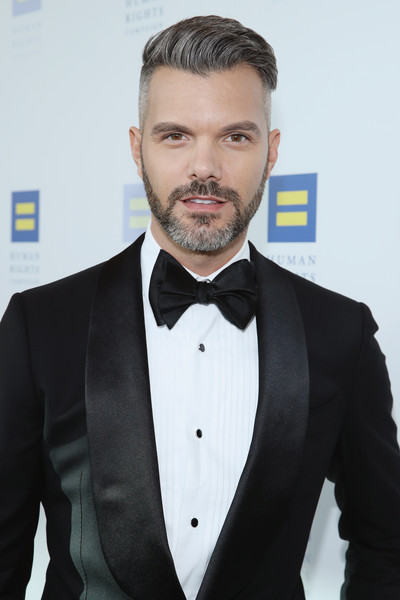 Every weekday morning from 6AM to 10AM PT or 9AM to 1PM ET you can tune into Channel Q Radio and listen to the vibrant voice of AJ Gibson and Co-Host Mikalah Gordon on "The Morning Beat." The show provides the LGBTQ community with the latest in news and pop culture in collaboration with music and entertainment with a purpose.
Resembling a life size Ken doll the eloquently handsome radio host AJ Gibson is no stranger to the entertainment industry. Gibson television and red-carpet host, a red carpet anomaly, an author, a social influencer, and a motivational speaker. Raised in a small Ohio town Gibson got his big break as a contestant on ABC's "Expedition Impossible" where he was tagged "What to Watch" by TV Guide. From there he was given his own talk show on FOX called "Hollywood Today Live." Then tragedy struck when it was ripped away from him and given to someone more famous. Gibson's story is one of inspiration as seen in his autobiography "Flipping the Script: Bouncing Back From Life's Rock Bottom Moments."
Gibson went on to become a red carpet correspondent for Dick Clark Productions where he has interviewed some of the most prominent A-list celebrities at all of the biggest award shows. He can often be seen on The Wendy Williams Show, as well as The Tamron Hall Show. He also prides himself in the fact that he is a motivational speaker helping individuals strengthen their ability to view every experience as an opportunity for growth.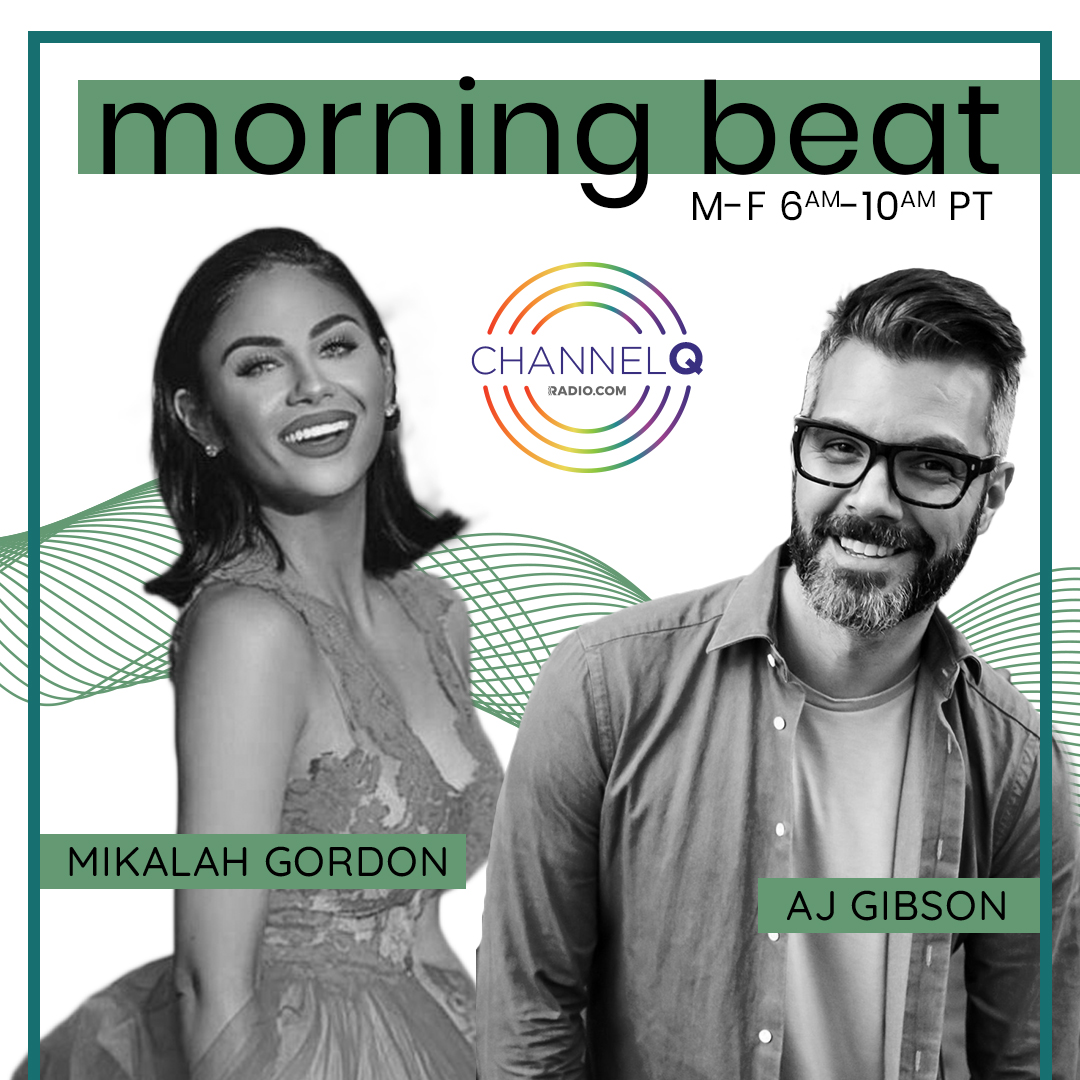 Gibson's story does not end there. A former Catholic turned Atheist turned Christian, he is currently in a long-term relationship with the son of a Pastor from the Deep South, and has interviewed nearly every huge star on the planet. He was a blast to speak with as he continues to write the chapters of his life and career.
INTERVIEW
As an author you've recently released "Flipping the Script: Bouncing Back From Life's Rock Bottom Moments", what is the premise of the book?
"Flipping the Script" is my autobiography and also a self-help book. I wrote it in 2018, after a rough patch in my life. In 2015 I had been a host on a national TV talk show on Fox called "Hollywood Today Live". It was my big dream, I was so excited to be there – and then the opportunity went away when I was replaced by somebody more famous. I didn't take that very well. It was my first big career heartbreak. Then I went through a series of rough times with my little sister who is my best friend. We moved from New York to LA together, we lived together and then she met her future husband and our relationship changed dramatically. She started to go to a new church and for the first time in her life judged my sexuality. Our relationship went out the window. Then in October of 2016 I received a tax bill for $16,631. I was home alone one night in my 10th floor apartment and I nearly jumped out of my bathroom window. Those three things happened back to back and really knocked the wind out of me. I was down and out for quite a while, until I decided to do something about it. My way through that rough season was by writing a book and sharing my story. The book opens with those three – rock-bottom moments in my life. It's really written as a screenplay in some ways, written non-sequentially in a way that tells the story of me. Each chapter opens with a scene and most of the chapters end with "script rewrites" which are easily accessible exercises in dealing with real time so that the reader can actually "flip their script" right along with me. Each of the scenes corresponds to a season in my life at that moment and how I was able to overcome each of those obstacles. Readers can log onto my website www.AJGIBSONTV.com and download their own PDF version of their script and they can do the exercises in real time and print it out so that they have tangible copy of the script rewritten for their own lives. So maybe if things get difficult down the road they can look back and say "this is who I am." I'm very proud of it. This is the one accomplishment in my life that I'm more proud of than anything else, so far.
What an awesome idea.
I'm very proud of this book. I haven't seen anyone do anything like that – and I always try to do something different. I travel to the beat of my own drum- and really pride myself on being able to take a unique and genuine view on life and it's many challenges. It was difficult to write but it was also cathartic. The feedback that I've received since publishing Flipping the Script made the whole journey worth it.
Currently you host a very cool show on Channel Q , let's talk about that.
I host the morning show called "The Morning Beat." We kick off every Monday through Friday from 6am to 10am Pacific, myself and Mikalah Gordon who has been my friend for 13 years. She was one of the first people I met when I first moved to Los Angeles, not long after she was on American Idol alongside Carrie Underwood. We worked in a restaurant together at the time as we chased our own Hollywood dreams. We kind of lost touch and then she reached out to me with the opportunity to join Channel Q a few months ago and I jumped at it. I've never done radio before, but it's always been something I've been really interested in. My career has primarily taken place on television and then more recently, since the book came out, I've been doing a lot of motivational speaking around the country. Because of the book, I kind of put the radio idea on the back burner and then Mikalah called and it sort of fell into my lap. When I heard about Channel Q and what they were doing, changing the game of talk radio, I knew I had to be a part of it. I went in and met with the family and the team at Entercom and here we are.
Can you describe your Channel Q morning show…is it a typical radio show that you would listen to each morning?
I would say there is nothing typical about "The Morning Beat." We are an LGBTQ talk radio show, however, our content is very inclusive of everyone. On any given day we might have 20% content geared towards the LGBTQ+ community or we might have 80%. It really just kind of depends on what's going on- and what's important to the community at that moment. Obviously, we've been focusing heavily on coronavirus and the global response to that in recent weeks, because that's where the world's focus is currently, with good reason. However, we also cover politics and pop culture, but entertainment and issues that are important to the community are our main focus. We cover these things through the lens of the LGBTQ community first and foremost and we and we do our best to give a voice to those who are often not given one. We are very, very proud of that. Having said that, we have some really great guests on our show. We always try to invite guests that will really speak to our audience, that are allies – and that stand for equality because it's very important to us in everything that we do. We try to bring all listeners the most up-to-date information on the stories that matter to the community and always through the lens of the LGBTQ movement.
You are also a Red Carpet guru. Who is the most famous celebrity that you have ever interviewed?
I interviewed Lady Gaga last year at the Golden Globe Awards and she was just absolutely everything I could've imagined and more. I opened up by sharing my own personal story and she was so genuinely tuned into every word, which made me feel so very special. It went a little something like this…
Just a couple of weeks prior to that meeting, I was going through a rough time in my life and often times, when I find myself down I look to some of my favorite pop-stars and pop princesses for inspiration. In that, moment, I found myself on YouTube watching videos and one of the videos I go back to often was her performance of "Born This Way" at the Grammys. I told her that I watched that video and it always cheered me up. She leaned over and said that she was sorry I was going through a difficult time and in that moment, I nearly passed out. I mean, I've interviewed some of the biggest stars in the world. I've interviewed J Lo, Tom Hanks, Will Smith, Jennifer Aniston…the biggest names in the game…. and Lady Gaga, in a way that nobody else has ever been, was just present with me. It felt like she looked into my soul and understood my pain. She wasn't just listening to me, she HEARD me. Tom Hanks also. I interviewed him and Rita Wilson at the Golden Globes this year before they were diagnosed with coronavirus and they were so wonderful, but Lady Gaga will always be my #1. Maybe it's because I was just born this way.