A NEW KWEEN IS CROWNED IN ASTORIA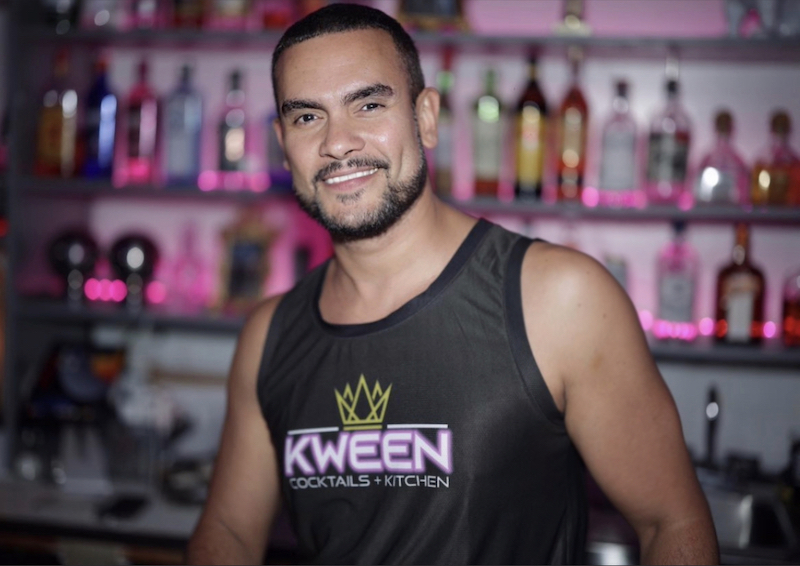 There's been a new Kween in town, ever since the gay bar and lounge on 30th Avenue in Astoria had its grand opening on June 10. It's embellished with interesting artwork, crowns everywhere and even a pink throne that has already become a selfie sensation on social media. 
But the most important thing, according to owner Pedro Alvarado, is creating a positive environment where everyone feels celebrated, and that's what inspired the name Kween.
"When you motivate or recognize something about someone, if someone tells you they got a new job, it's like, 'Yasss, kween!' It's very motivating to people, and I want to put that in everybody's life, like, 'Yes, you can do it. Yes, you can make the American dream–pursue it and make it happen'," Alvarado said.
Opening his own bar was always Alvarado's dream. Originally hailing from Venezuela, he moved to Astoria and built up tons of experience by working in hospitality for over 20 years in venues around the city, including Astoria's two other gay bars, Icon and Albatross. He spent the time learning every aspect of the industry, from bartender to manager, and continually set money aside for his dream bar. Alvarado kept his eye open for a venue for over a year, until one day he noticed that the space formerly occupied by Viva Viva had become available. The venue is now filled with lights, meaningful trinkets along the bar and even a portrait of Alvarado's dog, dressed as royalty.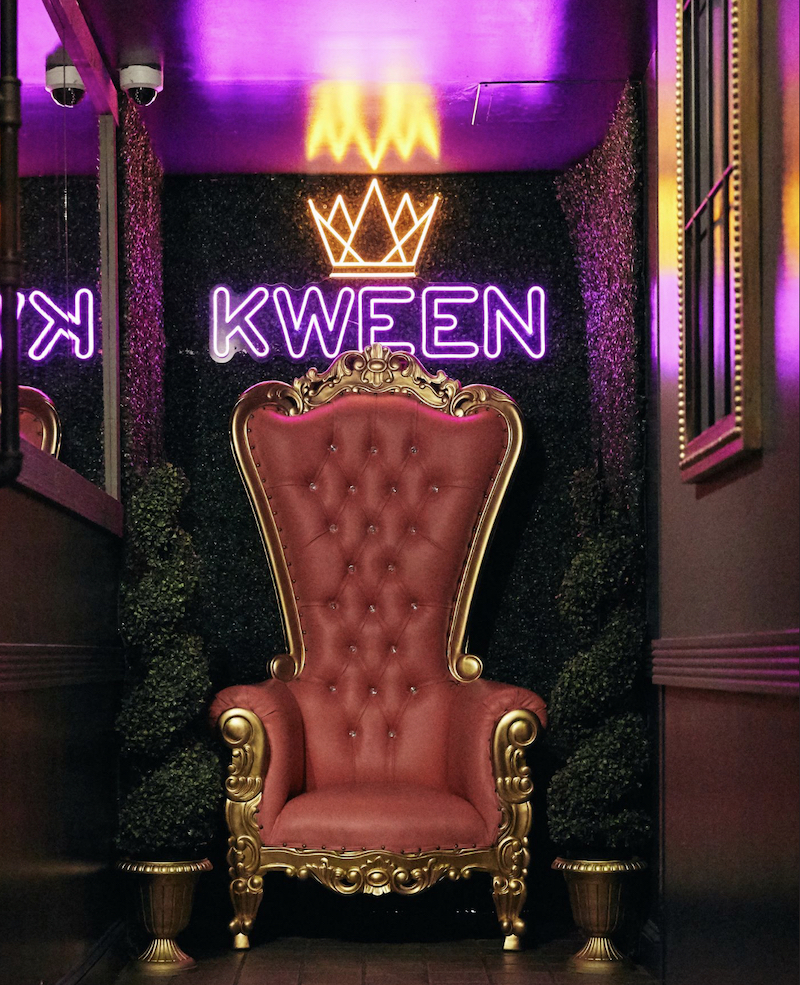 "It's been designed in my mind for 10 years now," Alvarado said. "My goal was to make it as nice as possible and at the same time, for artists to come and do whatever performances they want. If they want to do their poetry, drag king, drag queen, whatever you want to do and express yourself, this is the space for it."
Kween had its soft opening on May 16 and Alvarado said there was an outpour of support. They now offer Drag Brunch on Saturdays and Sundays–two seatings, with shows at 1PM and 3:30PM, with a company of different drag artists every weekend. "We are welcoming to all who want to come and show their talent and the chance to be part of the Kween family," Alvarado beamed.
Their food is delicious modern American cuisine with a little influence from Latin American and Asian cuisines. The kitchen is open Monday through Friday from 4-10 PM, and there's Taco Tuesdays that you can't miss. They also offer different entertainment every night, ranging from Bingo Tuesdays to Karaoke Wednesdays to a Latino Party on Thursdays. 
Come by, celebrate with us at Kween and let's spread the love within our community. 
For brunch reservations: Kweenastoria.com