Sexy Aussie-native turned NYC local Yanni Burton does his desert dance in a nude leotard in the music video for his new song, "End Up Missing."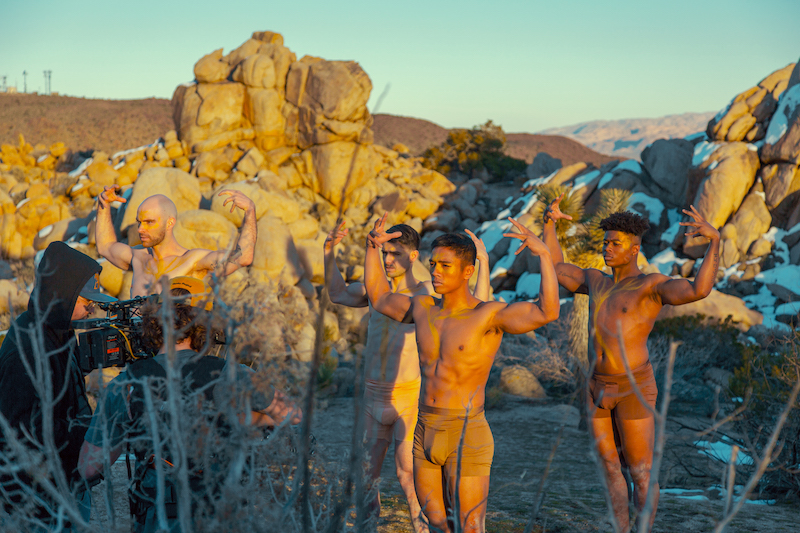 Filmed in California's Joshua Tree National Park, it is a conceptual video intended to depict the idea of growth and new beginnings. "I had in mind that the dancers would both emulate the growth of trees and also represent the growth of human emotion and sexual experience, and how that looks in a purely physical form," Yanni explains. Call us shallow, but we can't help drooling over all the incredibly attractive (and talented!) chiseled bodies in the video.
All, except Yanni, are professional dancers. They are Cj Jenssen (currently on tour with JoJo Siwa), Jared Nathan (currently on tour with Hailey Steinfield) and Vincent Noiseux (who has danced with Alicia Keys, Beyoncé, Christina Aguilera, J. Lo, Katy Perry, and Ricky Martin). To measure up with the others, Yanni had to prepare his body both physically and mentally for the video. He trained for three rigorous months in the gym and at Barry's Bootcamp in Chelsea.
The song is an inspiring summer dance track Yanni wrote about the passion, lust, and excitement of a new relationship and what happens when it fades.
"I wrote 'End Up Missing' at a time in my life when I was staying out late, meeting new people, being stupid with friends and getting lost in dance music," Yanni continues. "It's all about me being young and trying to figure out my love life and emotions: what's new, real and worth committing to."
"We tell ourselves we need that special someone to complete us when most of the time all we need is already with us," he reflects.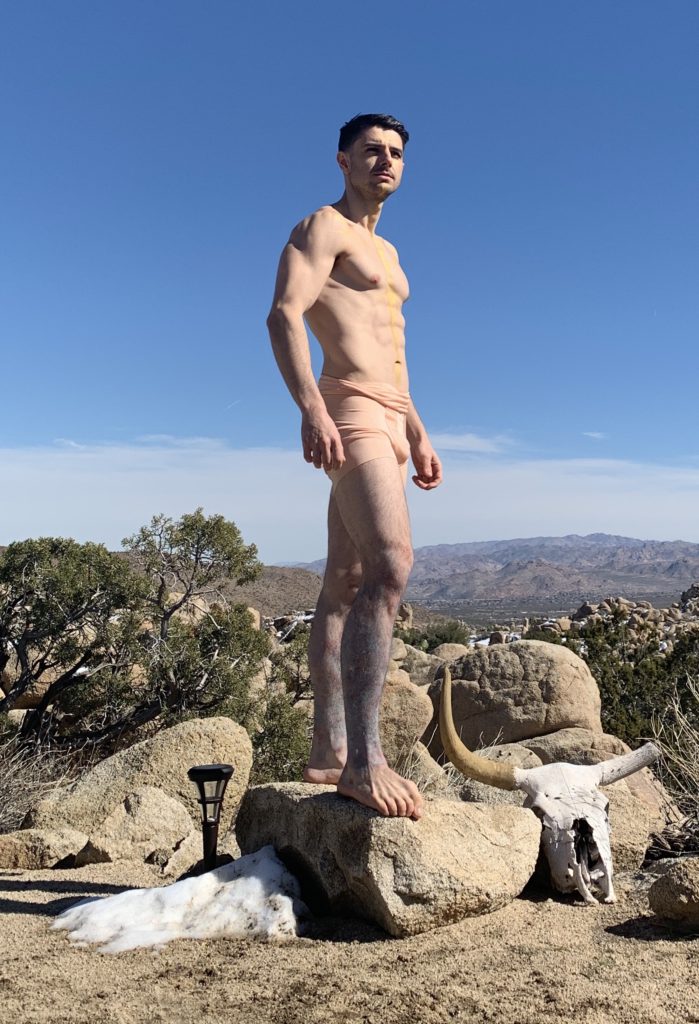 Yanni Burton's 'End Up Missing' is produced by Lars Soderberg (Lauv, Adam Rickfors, Black Eyed Peas' Printz Board) and is available now on Apple Music, Spotify and all digital platforms.
Visit https://www.yanniburton.com.