The Kings of Queens!!! The Best Drag Brunch in New York City is Right in the Heart of Astoria!!
> By Lorean Valentin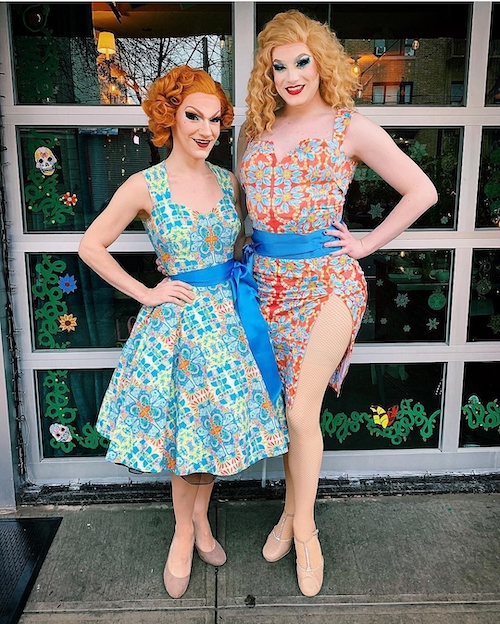 The GLAM Awards have historically focused on nightlife, year in and year out. For over two decades, industry folks, patrons and partygoers would vote on category favorites such as "Best Bar", "Best DJ" and "Entertainer of the Year". However, this year's 24th annual Glam awards added a brand new, exciting and long-awaited category with an open vote making it more inclusive to day drinkers and brunch connoisseurs everywhere: Best Drag Brunch in New York City.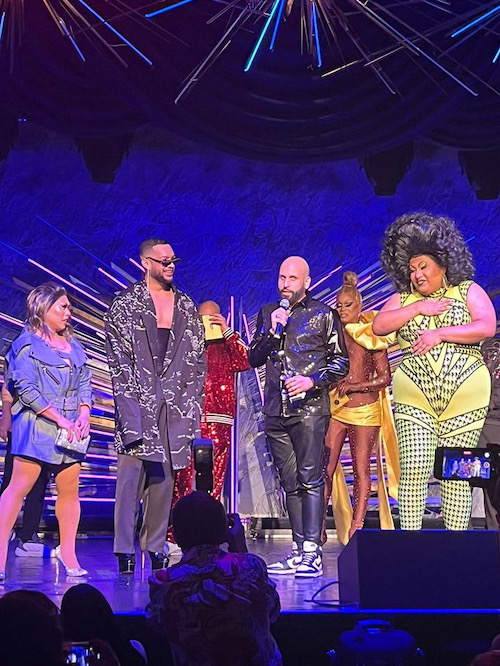 The people have spoken. Fresco's Cantina/Fresco's Grand Cantina made history as the first winners of this brand new category. There's no wonder that Fresco's would win this title. When the city was on lockdown, they got creative! Their innovative thinking kept drag queens working and customers fed, hydrated and entertained with the launch of "Drag-Livery".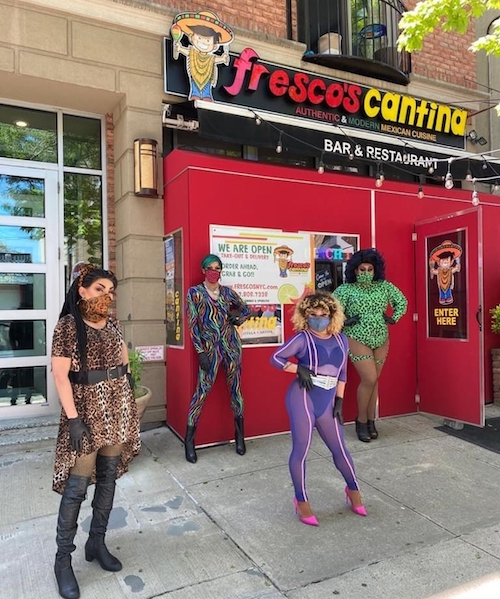 Here is a little background…Fresco's Cantina and Fresco's Grand Cantina are both located in Astoria and are BIPOC, LGBTQIA+, family-friendly, safe and inclusive husband and husband owned businesses. Brian Martinez and husband Adrian Suero first brought Drag Brunch to the OG Fresco's location in January 2018 shortly after opening in May 2017, in order to bring something new to Astoria so people wouldn't have to go into Manhattan for a good Drag Brunch. What started as a month trial in January of 2018 and was sold out every week soon became THE BRUNCH to be at, hosted by Gloria Swansong and Ms. Golden Delicious until March 2020, when the pandemic hit.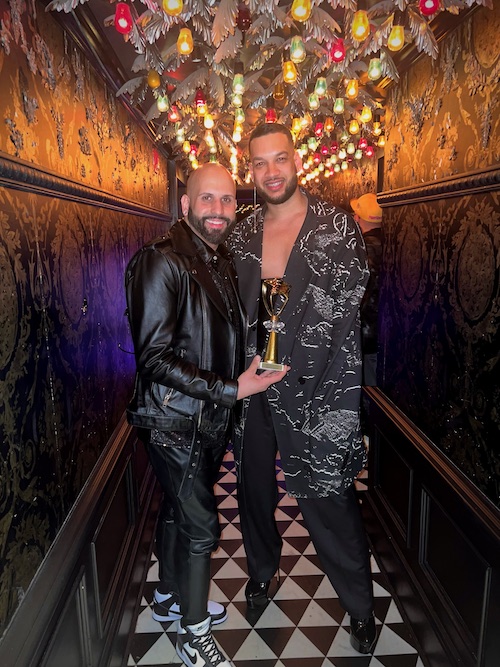 Although tragedy hit Fresco's Cantina, as it did everywhere else, Fresco's was determined to find a way, and this is when brunch there shifted gears. In May 2020, they launched both "Viva Le Brunch" and "Drag-Livery", a service with a group of drag queens on call, delivering food and drinks while providing entertainment and reconnecting with our most vulnerable and isolated people. These queens would perform splits and dips, lip synced their hearts out and gave it all on NYC sidewalks, parks, rooftops, alleyways and wherever they could safely be socially distant while in full drag, creating memorable and unforgettable experiences during a rough time. This program later launched simultaneously with performances also at the outdoor dining storefront.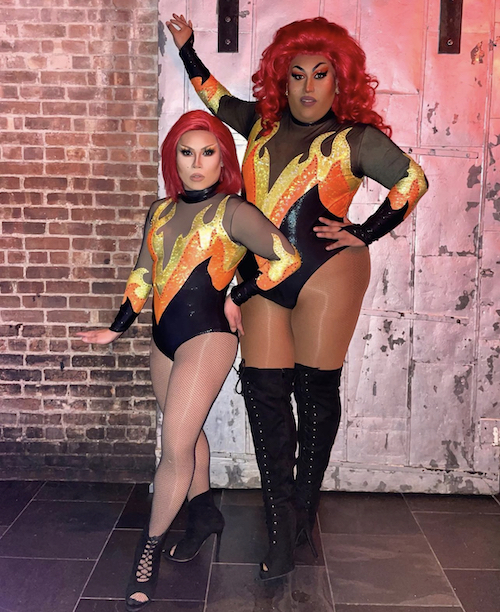 When indoor dining was finally once again possible, Fresco's Brunch was reborn yet again. Now hosted by Hibiscus and Catrina LoveLace and rebranded as "Chimosas with Mimosas", it has the hosts spilling the tea while drinking a lot of Mimosas and giving all patrons the comic relief, looks and moves we all crave on a Sunday afternoon. AMEN!!
In February 2022, Fresco's expanded to a second, much bigger (but still welcoming and cozy) location, Fresco's Grand Cantina, and all the shows moved there, including "Chimosas with Mimosas". The queens now have more space to strut their stuff and parade from the front of the bar to the "El Jardin" area.
Brunch at Fresco's Grand Cantina is pretty much sold out every week, but don't worry. In May 2022, brunch at the OG Fresco's was rebranded as "Menage a Brunch", hosted by the amazing Essence and Roque, who are Hibiscus and Catrina's drag daughters. So, while mommas are at the Grand location, spilling the tea, the daughters are being naughty at the OG location. I have experienced both, and both are amazing–you have to check them out. Go see for yourself why Fresco's has the BEST DRAG BRUNCH in NYC!!