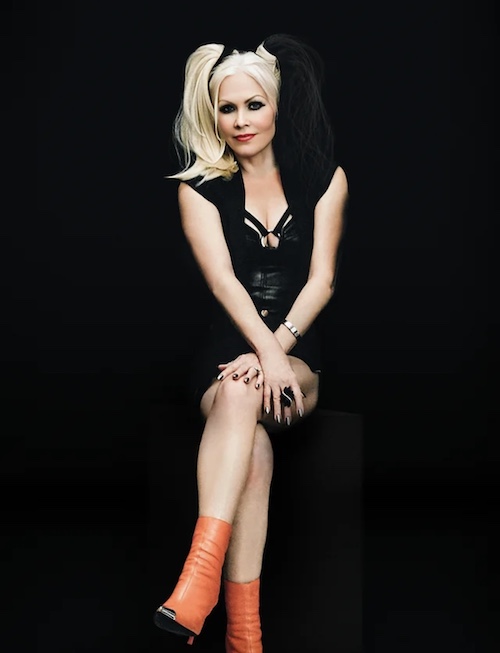 Berlin Featured at Northwell Health Jones Beach Theater on July 23, 2023 Alongside Boy George 
Multi-platinum recording star and lead singer of the iconic group Berlin ("Take My Breath Away", "No More Words", "The Metro"), Terri Nunn is set to appear at Jones Beach Theater in Wantagh, New York with Howard Jones and Boy George. Nunn has celebrated over 40 years with Berlin, as well as enjoying acting and songwriting careers.
Terri Nunn's voice is like that of a comet born in the outer realms of the universe and then venturing too close to the sun, thereby releasing a blazing tail behind it and then flashing through the heavens to become a shooting star. Acclaimed for songs including "Take My Breath Away", the theme from the motion picture Top Gun, Berlin is known as one of the greatest synth electro-pop bands and will be touring Australia, as well as the US. 
Aside from her singing career, Terri Nunn has also done a lot of acting, as seen on shows including Family, T.J. Hooker, Lou Grant, James at 15 and others. She has appeared as a guest judge on RuPaul's Drag Race and was the host of the podcast "Between the Sheets." 
In one of the most fun conversations on the planet, Terri talked about her upcoming tour, what it takes to make a great live performance, and of course drag queens.

I am looking forward to your concert. I am wondering what you are most looking forward to.
I love this combination of bands playing together. The last one we did was 2019. That really affected me, with the B-52's. The experience of that kind of an evening together is different. It's different than doing our own show. Or even just doing the show with an opener. It's an event. And that's what I'm looking forward to. It's not just special for the audience, it's special for me. You want to work with nice people. We experienced that recently when we worked with Culture Club. It's like a circus–like a traveling circus when you're out there that long. Making these shows happen. And there are all these parts to it that have to work, so I like not having the egos anymore. I really like that about getting older. Most of the bands that you play with now are older and they don't have all of that shit going on. They don't have all that angst and the fear. I had that too back then.
In your own opinion, what do you think makes a great live performance?
First of all, I think the music has to be great. Second, I think the connection with the audience is important. So that they feel that it's not just another show to a band. That is special to them. So when I go, I think about what is special about this city and important to them. Maybe it was something that happened before. Maybe it's a relative or a friend that is from there. I kind of go back and find a way to connect so that night is special. To me and to them. I remember when I was a kid and seeing Fleetwood Mac, one of the things that struck me with Stevie Nicks, besides the fact that she's a great writer and performer, is that she always thanked the audience numerous times during the show, for different reasons.
So, as you look down at your set list, which song are you most looking forward to singing? Which song excites you for this tour?
One is "Animal" because it's a recent song and always gets me going. And it has a really nasty, sexy video and makes your head cock like dogs hearing a weird sound. Like, "What is this?" And then they start to get it. And they watch the video. And they get in that mood. It's a mood. That's what I wanted that song to be. I wanted to be a "Get out of my head" type of mood. Let's just get into our bodies and feel this. That is what great music does to me in general. So that is one of them. The other is "The Metro". It just always makes people explode. I love watching that because then I explode.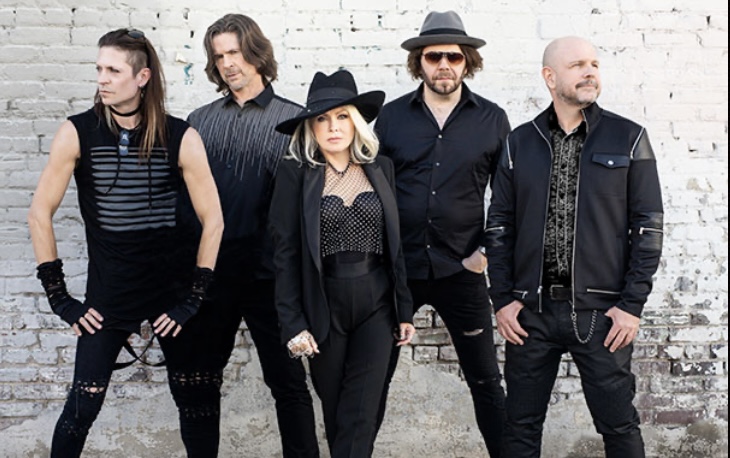 So, the three of you in the band have gone back and forth and in and out. Who is in Berlin right now?
The nucleus–the original three. We are in the band. So that is John Crawford, who founded the band in 1977, and David Diamond, who came in 1983. So, the three of us really formulated what everyone knows as Berlin. And then there is Carlton, our guitarist, who came in 2003, and he also plays with Stabbing Westward and Orgy currently, and then there is Dave Schulz, who comes from General Public and Goo Goo Dolls. He joined the band in 2007. The newest member is Rick on drums. He has been in the band a couple of years now. So that is the band currently.
Have you ever played at Jones Beach before?
Yes.
Being that this is a gay magazine we're doing this for, I have to ask you what it's like being a judge on Drag Race.
Oh, God. I was hoping that they would have me on more, but there's no way that was going to happen. The one that I did was a concept that they didn't usually do, which was they forced the drag queens to really sing. This idea was to bring in a real singer that can coach them. I can't tell you the fear that I saw in these guys. That's where I met Raven, who is in the "Animal" video. The love that these guys have for women, to be women, they're better women than me. Everything they did was perfect and flawless. The makeup and the hair. It was so much better than anything I ever did and it made me realize when I bitch about having to put on makeup or get dressed up, I remember them. Because they loved it.
Are you still doing your podcast "Between the Sheets"?
No. It is still going, but I haven't done it for years. I had to stop doing all that. I had to stop the podcast because we did the radio show. And then I had to stop that because I was going on tour.
Is there anything else that you want to talk about that I did not mention?
Well, I'm excited because there's a movie in the works based on Richard Blade's book, World in my Eyes. There's a chapter about our rock and roll nightmare romance, called "No More Words".