Supermodel Simonetta Lein Walks for Rockstar Designer Stevie Boi NY Fashion Week
Rockstar designer Stevie Boi will present his newest collection entitled "SK8T." The celebration will take place at 2:00PM on February 9th 2020 at 541 W. 25th Street in NYC. The collection is sponsored by "Event Spaces NYC." Stevie Boi is known throughout the planet for his iconic eye-wear, edgy clothing and accessories worn by the stars. Stevie Boi has revolutionized the industry with his creative endeavors and his extreme and dazzling adornments.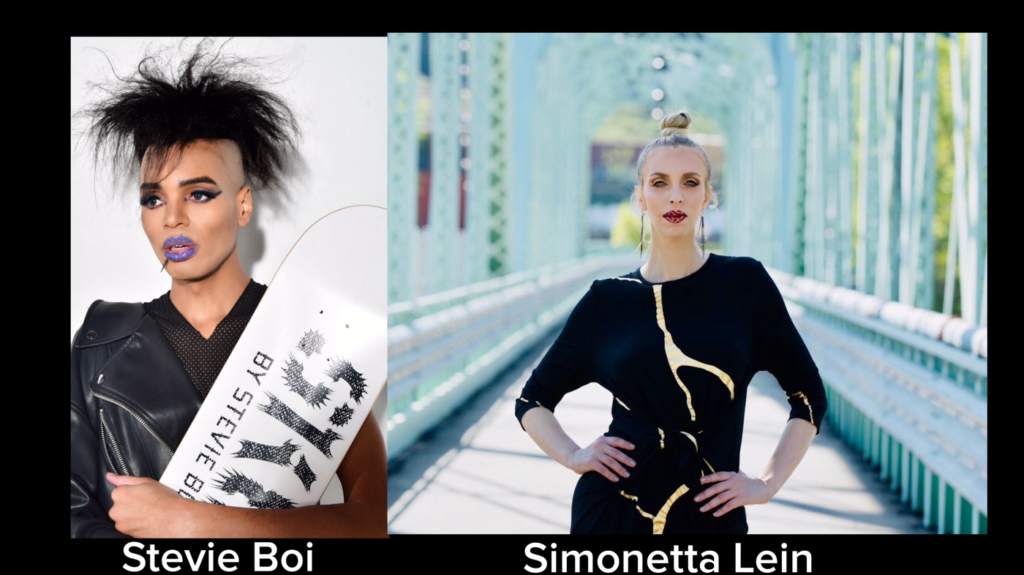 Super model and top 100 influencer Simonetta Lein will be walking for Stevie Boi and joining the festivities. Aside from modeling and predicting new trends the Italian born, Lein runs a successful branding business and worldwide charity.
Stevie Boi's collection is based around the skateboarding culture of the 1990's. I spoke with Stevie Boi regarding his collection and his future projects…..
Tell me about your collection.
My 2020 collection in which is entitled "SK8T!" It's basically a reminder of when I was growing up in the 90s and I was skateboarding, and I wanted to just bring it back to the fashion, The culture of the way we dressed, in those completely ugly jeans…and I wanted to just bring that back. But then I thought I had a whole collection last year that was based around the future. But I didn't get to release that collection as much as I wanted to, to the American people. I didn't get to tour around the world with that collection as much as I wanted to. So, I kind of put it on the back burner. However, I wanted to promote it as much as possible so I'm bringing back some of the elements of that to this collection. So, I have a 90's style but it's also going to have this futuristic mix type of thing as well.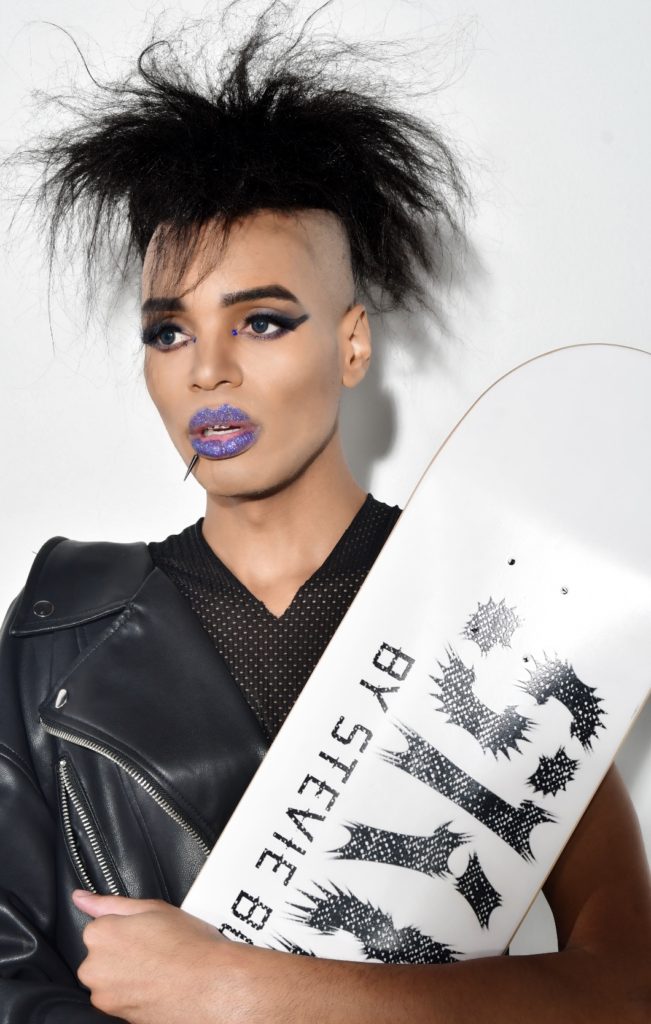 What inspired you to build a collection, "SK8T" around the era of time?
One of my good friends, every time I went to stay at him and his wife's house they would say, "Stevie, I know you're sleeping right now but when you wake up do you want to go to a skate park?" I replied, "No, I don't want to do anything physical like that. That requires me to sweat, why would I want to do that?" So after constant urging I went one time. You know what, it reminded me of my childhood. I got all emotional and stuff and it made me realize that it was actually fun. Long story short that turned into going three times a week. Then I thought I should probably do a collection around the culture. So I did it, and that's where we're at.
Where and when?
I'm having the show February 9th at a location called 541 West 25th Street in Chelsea, and we're having a skate park inside the venue. I have a lot of skateboarders coming out, and I'm opening the show with a lot of skateboarders too. The venue is all glass laminate, it's pretty shiny and it's digital too by the way, which is more important. The walls and everything is going to have actual digital movie screens and stuff like that. It's very cool.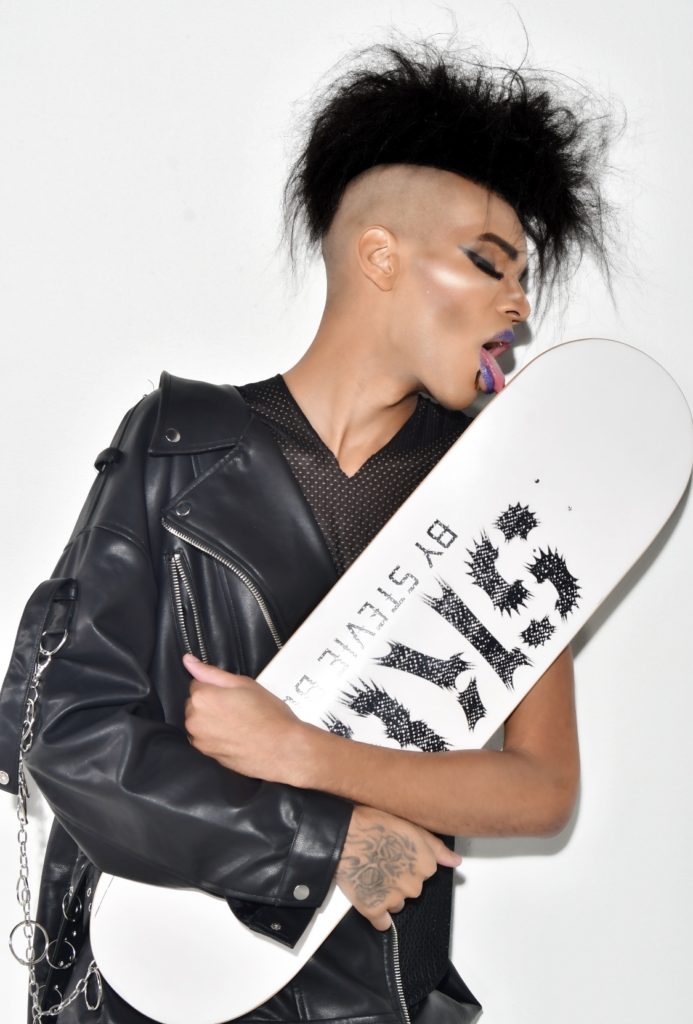 Are you working on any new projects as well as this collection?
I'm writing another book, which is going to be a cookbook. I'm creating my own seasonings…
You probably one of the most creative people in every facet of life.
I just like to keep myself busy. I'm just in a concept of just being one. I like to stress myself to be in harmony in every category if you will…. I don't really want to say stress because I don't stress at all about it. I just love to do it, but I am going to have my own seasonings. I have a deal with Walmart and Amazon and things like that…
The official website for Stevie Boi may be found at https://www.StevieBoi.com
Photo Credit Stevie Boi: Hard Press Studios
Top Model Simonetta Lein
Photographer Byron Purnell
MUA Elaina Valentine
Hair Stylist Mecca Jones
Production Manager Raphael Amabile of Ausonia Partners LLC