"The First Ladies of Disco"
Spreading Holiday Cheer aT
"Joe's Pub" Nov. 29/30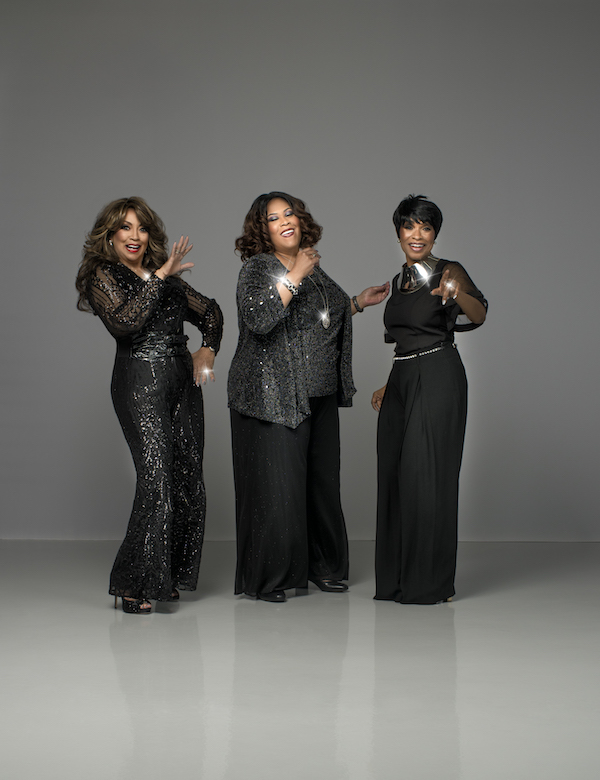 "The First Ladies of Disco", a high powered combination of three of the most talented singers on the planet comprising: Martha Wash, ( It's Raining Men), Linda Clifford, (If My Friends Could See Me Now), and Norma Jean Wright, (former lead vocalist of the group Chic), will be celebrating their Christmas Show at Joe's Pub in Manhattan on November 29th and 30th. The show is flamboyantly and skillfully produced by mastermind James Washington and promises to be the fascination of the season.
Singer, actress, spokesperson and gay icon Martha Wash, is recognized for her powerhouse vocals and her role in the duo The Weather Girls. Her release "It's Raining Men", Still played everywhere was one of the most epic songs to hit the music business. Wash is also known for her transition to house music and her success on the Dance Charts earned her the name "The Queen of Clubland.
Linda Clifford, R&B, Disco and House vocalist, is best recognized for her hits, "If My Friends Could See Me Now", Bridge Over Troubled Waters" and "Runaway Love". Clifford is also a former "Miss New York State", and appeared in movies such as: "The Boston Strangler" with Tony Curtis, "Sweet Charity" with Shirley MacLaine, and "Coogan's Bluff", with Clint Eastwood.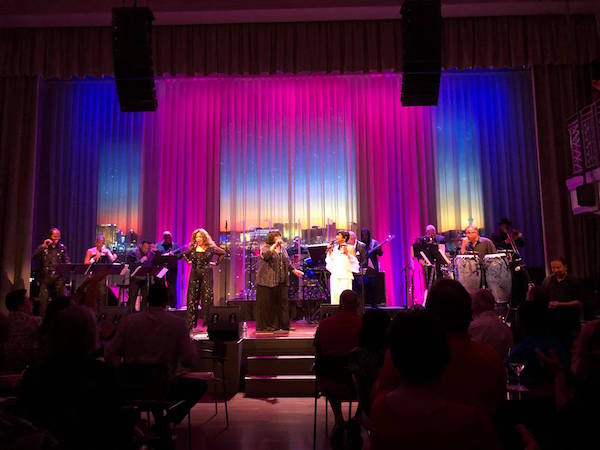 Former lead singer of the group Chic, Norma Jean Wright is known for songs such as, "Le Freak", "Everybody Dance", and "I want Your Love". After her departure from Chic, Wright pursed a successful solo career billed as Norma Jean. Her first top 20 hit, "Saturday", as a solo artist came from her debut album which was produced by Nile Rodgers.
Together on one stage these three "First Ladies of Disco" are receiving rave reviews from people everywhere. Their show is an extravaganza, not to be missed! I shared questions and answers regarding the show with all three First Ladies"…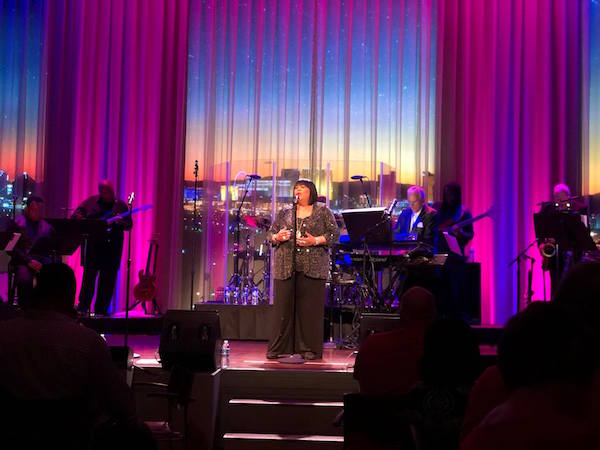 Martha Wash
Congratulations on your upcoming show in New York. What can the audience look forward to, and by any chance might there be a Christmas version of "It's Raining Men"?
Thank you very much. Regarding the audience, I'm hoping they will have a great time bringing in the Christmas season with us. We'll be doing different genres of holiday music as well as some retrospective music for this show. This is our first holiday show that we'd like to make an annual event. And sorry, there won't be a Christmas version of "It's Raining Men" for the foreseeable future.
What are you most looking forward to at Joe's Pub?
The audience, always. The energy, and putting on a great show where they say, "I want to see them again!" It's intimate, and they are right there with you lifting you up. It also doesn't hurt that the staff has always been great!
You have had thus far an exciting career with
two Grammy nominations. What's next for you?
Well, I just finished an eight-week appearance in Chicago for "Waist Watchers The Musical," then this holiday show, and then Linda and Norma Jean and I will go in the studio shortly and record another single for First Ladies of Disco called "Don't Stop Me Now" on my label (Purple Rose Records). Then I'll be going back in the studio to continue working on my album in between filming my "10 Minutes With Martha Wash" show and putting out our "FLOD Spotlight" digital magazine.
How have you seen the music industry change, and what is your point of view on that subject, as I know you were responsible for making sure vocalists got credit on CDs.
Well first, there aren't as many big-name record labels as there used to be, and there are more people putting out all types of music now. With that said, with the invention of social media, streaming, downloading and Internet music shows, there's a wider audience for the independent artist to get their music exposed, which is a good thing, whereas previously you basically just had mainstream radio airplay that you hoped for. A lot of indie artists put their product out on their own label and partner with a larger label for distribution; others don't.
What's it like working with Linda and Norma, and what brought you together?
We've known and worked with each other doing various shows for years and respected each other's talent, but had never worked together like this before, so it's been great. It's like a sisterhood. We each bring our own special talent to the show, which marries very well. Since the show is based on the "First Ladies of Disco" book (by James Arena), the concept for this show has always been on a rotating basis. We've previously had Evelyn Champagne King and Anita Ward grace the stage with us. We'd like to be able to include as many women from the book as possible if we can.
If you could have your ultimate stage fantasy what would need to happen?
OMG! I never thought about that. Well this is a fantasy, so here goes: For a band, I'd want Phil Collins on drums, Billy Preston on keys, my brother on lead guitar or Hendrix, maybe Bootsy Collins on bass, and finally Aretha Franklin and I singing a duet! That's all I'd need!
Will you continue touring with this show?
Yes, absolutely! Our original FLOD show is great for all ages, and we're gathering new fans every day. We want to hit as many cities possible. We want to "Show Some Love" to everyone!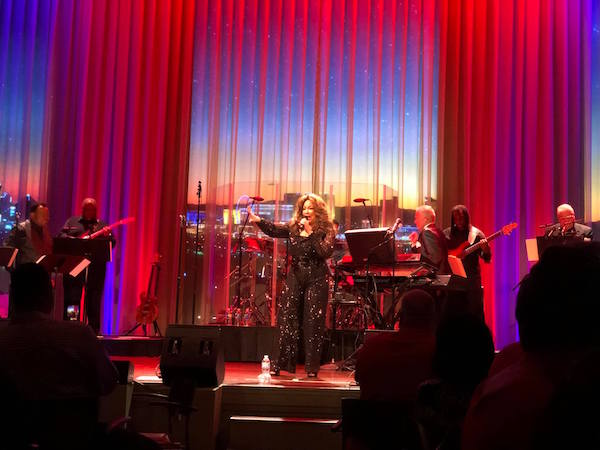 Linda Clifford
Congratulations on your upcoming Christmas show. What is the most exciting aspect of performing at Joe's Pub for you?
It's always great to come back home! Performing for your oldest and dearest friends at this time of the year is incredible.
Will you all be doing songs separately as well as together?
You bet! Everyone has their personal favorites, so this will be lots of fun.
How have rehearsals been, as I'm thinking they must be a blast?
They are always fun, but sometimes we have time restraints, and then it gets serious. But fun nonetheless.
What inspired you to become involved in doing the show with Martha and Norma?
I think knowing Martha for 30 years was quite the inspiration. We get along famously and really make each other laugh. Norma has been the icing on the cake. After working together a few times, and really enjoying each other's company on the road, we just hit it off. She's a doll.
Aside from this tour, what else is in store for you?
I've always been a lover of all types of music, but the songs and music of Nancy Wilson are phenomenal. I have been doing a collection of her most popular songs and the ones that touch me most: her songs, my songs and the joy of the music itself. That's what I do when I'm not with these two ladies, being grateful for a life very much enjoyed!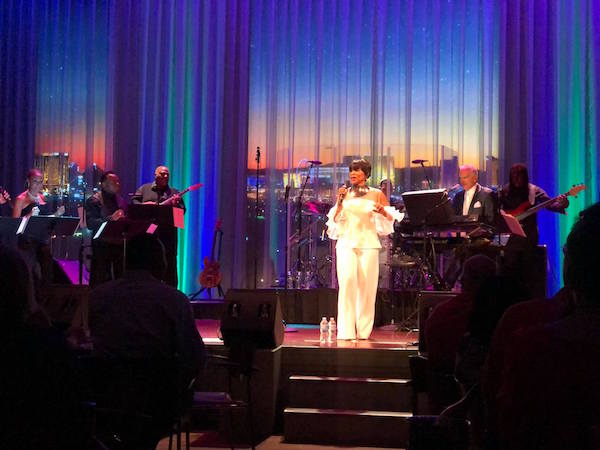 Norma Jean Wright
Congratulations on doing Joe's Pub. How excited are you for the show?
I'm very excited about our Holiday Show at Joe's Pub, because I love the warm and intimate setting at Joe's Pub, and it's the perfect venue to launch our Holiday Show.
How did you hook up with Martha and Linda, and did you know each other prior to this?
I was invited to come on board FLOD by James Washington. He is the creator, producer and manager of The First Ladies of Disco Show, and also represents Martha Wash. Yes, prior to working with Linda and Martha in FLOD, I had met and worked with each of them previously on other gigs.
Aside from this tour, what have you been up to since Chic?
Since Chic, I've had the privilege of working with legendary artist such as Madonna, Luther Vandross, Aretha Franklin, Chaka Khan and many others. In 2014, I was included in James Arena's book, "First Ladies of Disco," which features 32 women that were trailblazers of disco. Now let's forward to October 6 of this year, and a highlight for me, [which] was singing at The Sydney Opera House in Australia for their Disco Spectacular, where I performed my song "Saturday" and several Chic classics with a 45-piece symphony orchestra.
Are there any new projects for you on the horizon?
New projects on the horizon include FLOD's plans to record a brand-new song. I'm also still performing with former members of Chic, singers Luci Martin and Alfa Anderson, and on February
14 to 19 we're performing alongside Kool and the Gang,
KC and the Sunshine Band and others on The 2019 Ultimate Disco Cruise.
Is there a song that you will be singing at Joe's Pub that you love to perform because it's so much fun? What are you most looking forward to regarding this performance?
One song that I have fun singing is Donna Summer's "Bad Girls," but the song that I look forward to singing the most is FLOD's single, "Show Some Love." I enjoy that song because I think it's just a beautiful song, and it's a song where the melody lends itself to audience participation. So whenever we perform it, folks just sing along with us, and that's always uplifting!