Sebastian – Boxers Bartender Bursts Into Bubblegumwear Inspiration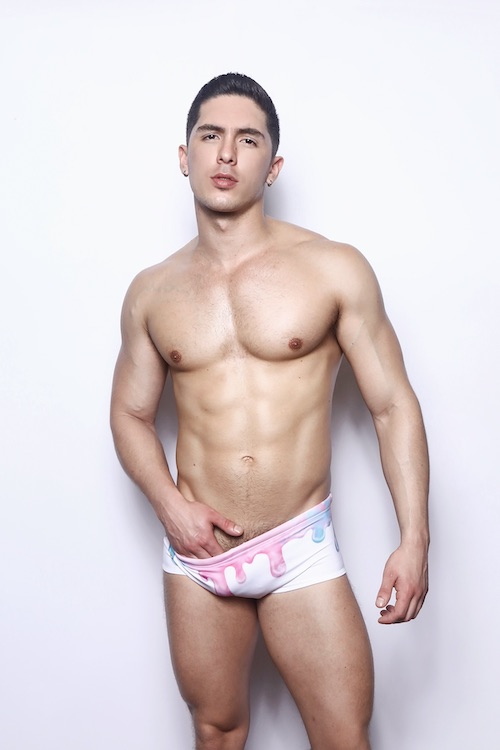 Sebastian works at one of New York's outstanding nightlife bars…However, he has also launched a new brand of men's swimwear called "bubblegumwear". He was inspired to create a new type of swimwear after searching for a swimsuit, but found none he liked. He decided to then make his own….
Get Out magazine caught up with Sebastian regarding his swimwear. 
WHAT INSPIRED YOU TO START A SWIMWEAR  COMPANY?
I was just tired of trying to find swimwear I liked and not being able to find it, so I decided to make my own and create something that I would want to see out there in the stores.
WHAT KINDS OF SWIMWEAR ARE YOU MANUFACTURING AND HOW CAN PEOPLE SEE YOUR PRODUCTS?
We are manufacturing pieces that would make you feel sexy and comfortable, with the freedom to use the swimwear for any occasion–summer party, the beach, or the pool. You can find the full collection on our Instagram page @bubblegumwear or our website, www.bubblegumwear.shop.
DOES BEING A BARTENDER AT BOXERS INSPIRE YOUR SWIMWEAR BRAND, AND IF SO, HOW?
It does inspire, especially because we all wear boxers underwear behind the bar, so I can't help to think about how I would incorporate my brand into my work at the bar and make everyone look better. I even had conversations with my bosses about doing something with the two brands.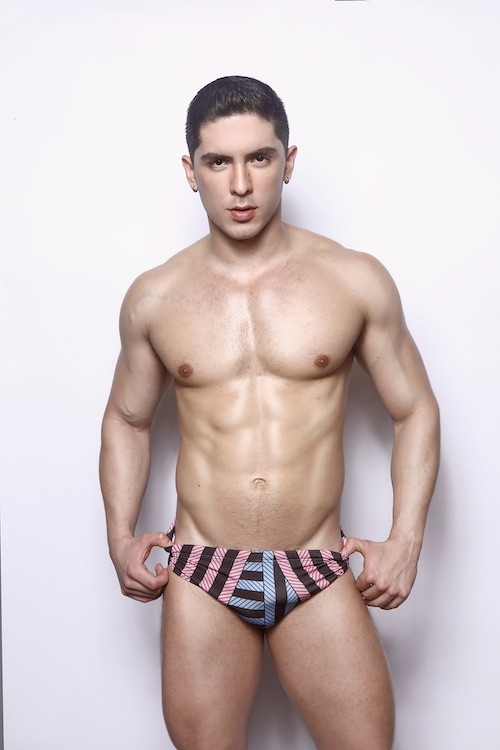 WHAT MAKES YOUR SWIMWEAR DIFFERENT FROM OTHER BRANDS?
We want our brand to be known for always making sure we are delivering the best possible product, and that includes all our swimwear being environmentally friendly, made with bio fabrics. Also, designs that are original and fashionable.
DO YOU PLAN ON INCORPORATING YOUR SWIMWEAR WITH BOXERS SOMEHOW?
We are planning on having events in the near future, we would also love to design something for the bartenders to wear.
WHERE ARE YOU HOPING TO BE WITH BOTH OF YOUR
CAREERS IN FIVE YEARS? 
We want to evolve and grow as brand. We are just at the beginning of this road that's infinite when it comes to learning, but in five years' time, we'd like to be positioned a little better in the market, so that we are better known and the number one option for our customers.