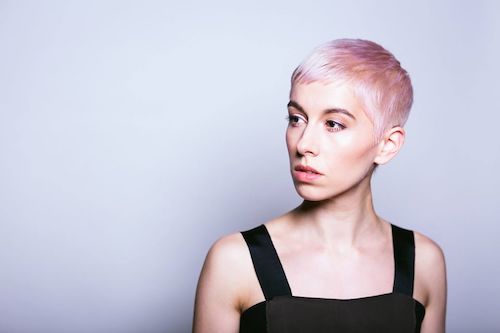 Forget Brexit. Let's talk about another phenomenon taking hold in the U.K. at the moment—SuRie! The up-and-coming British pop star gained attention last year for her unforgettable performance of "Storm" during the 2018 Eurovision Song Contest, which made international headlines after an invader stormed the stage (no pun intended), grabbing her microphone in the middle of her act. In spite of the terrifying incident, SuRie immediately became a household name worldwide, following up with a string of shows throughout Europe and cementing herself as a favorite among the LGBTQ community.
SuRie will be making her American debut this month with a performance and meet-and-greet at NYC's Rockbar during the November EurovisioNYC party. We got a chance to sit down with her and hear about what's next, and that stage moment people are still talking about.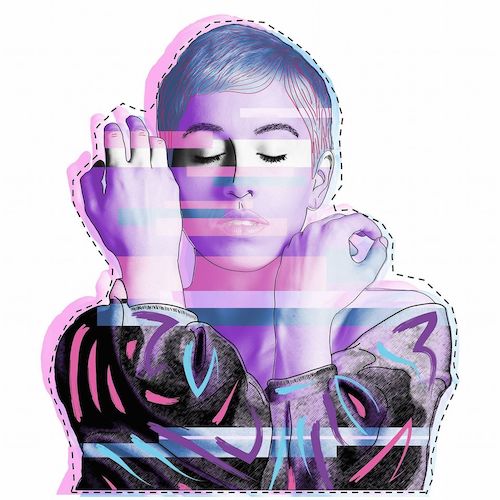 If you had to describe yourself in three words, what would they be?
Small, but mighty.
Who are your biggest musical inspirations?
Tori Amos, Joni Mitchell, Billy Joel, Regina Spektor, Emiliana Torrini and currently also artists such as Agnes Obel, RY X and Olafur Arnalds.
How exactly would you describe your music to American audiences?
I'm a piano lead singer-songwriter. Storytelling pop, with some added sparkle when Eurovision is involved!
A lot of people recognize you from the "moment" seen by millions around the world, when a stage invader crashed your performance during the Eurovision Song Contest. What was going through your mind when it happened? How have you been able to move past that incident?
It happened very quickly and very slow mo. But what was going through my mind was the incredible crowd in the arena around me and the desire to finish the track for and with them. I just needed a microphone back in my hands! I was off on tour, back onstage five days after the Lisbon performance, so myself and my team were able to crack on, keep calm and SuRie on!
What type of message do you hope to bring to audiences with your music?
That very much depends on the track—sometimes it's a message of hope, sometimes reflection, sometimes desperation. Each piece might resonate differently with individuals in the audience. I just hope always for a safe, supportive space to share songs, feelings, moments. We're all in it together.
What's next for you after Eurovision?
Joyfully continuing to write, record and perform music. I love my job, am proud of my work and am delighted to bring it to New York to share with
you.
See SuRie live at the EurovisioNYC party on November 23 at Rockbar NYC! Visit the Facebook page for more details: www.facebook.com/EurovisioNYC