Ricky Rebel Takes New York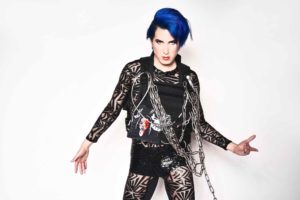 Glam rocker Ricky Rebel will debut his new single, "If You Were My Baby" in New York this weekend.  The high-energy track about going after what you want has an 80's Prince sound, and for good reason.  Producer Sam Harmonix used the same synth keyboard and sounds that Prince used to produce the song.
"I didn't know it until way after I had recorded the vocals," reveals Rebel, who wrote the song's lyrics.  "It's probably why the track resonated with me so much. I love 80's glam pop stars like Bowie, George Michael, Michael Jackson, and Prince, all of whom are now gone.  There is a divo void that I intend to fill. It is my responsibility to carry the male glam pop torch".
Ricky Rebel will start the weekend at Lips on E 56th Street tonight, performing at 9pm.  He then heads downtown on Friday for a midnight performance at The Monster.
Rebel admits he had something had something to prove on the new track.  "Especially going into the studio with Sam, who works alongside Grammy award winning producers and artists. I remember him saying he liked what I was doing and he called me the male version of Madonna, which, of course, was flattering but it also made me want to impress him with my harmonies and vocal range.  You know, prove there's real talent behind the fierceness."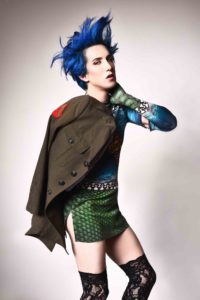 The song marks the first time that the self-proclaimed control freak has collaborated with another artist on a track. "I have to admit, its nice to relinquish control every once in a while and to be able to trust someone enough to contribute something special with their talent."
Visit Ricky Rebel's official website here.  Follow him on Twitter and Facebook.