Pretty Poison's Jade Starling Goes "Crazy" as Featured Guest on KTU's NYC Pride Float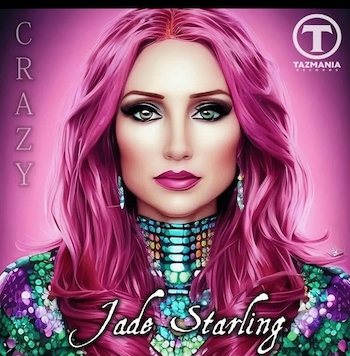 Award winning singer, songwriter and producer, Jade Starling, lead singer for the dance sensation group Pretty Poison, will be riding in a semicircle arc of color as an honored guest on the KTU Pride Parade float this June 25th in celebration of New York City Pride. 
Known for her chart-topping hit "Catch Me I'm Falling" (among others), Starling has always been a gay rights activist and same-sex marriage supporter. Her 1997 hit "Let Freedom Ring" has been used to further the concept of legalizing gay marriages. She often performs on behalf
of the gay community in LGBTQ benefits. 
With the release of her new hit single "Crazy", she continues to tour and celebrate her career.
Congratulations on your new song. I understand you're going to be on the KTU float for the New York Pride parade. What does that personally mean for you?
Thanks so much, Eileen! We are completely blown away by the success on the new single, "Crazy"- on Tazmania Records. We have been getting played on KTU and many iheartradio stations across the country and Mixshows internationally. Our good friend Steve Bartel, who we love dearly, has been the music director at KTU for many years and a huge supporter of our music. We have been doing the Pride March, on the KTU float, for the past decade minus the Covid years. This will be my first appearance back with the KTU Crew in three years and we are very excited! This year, as with every year I'm involved with NYC Pride March, has deep emotional meaning to me. I've always been a ride-or-die advocate for the LGBTQ community, so this is my way of giving back and supporting the people who have always remained loyal to us. We actually got our start in gay clubs and they have always shown the love and support, even after all these years. It's amazing! I'm so proud to be a part of this year's festivities with KTU! 
I'd like to send out a special shoutout to Glen Ellis from Mazda of Lodi for sponsoring the KTU Float this year. We love and appreciate you so much. The excitement from the crowd is so spiritually uplifting. There's nothing like it on earth.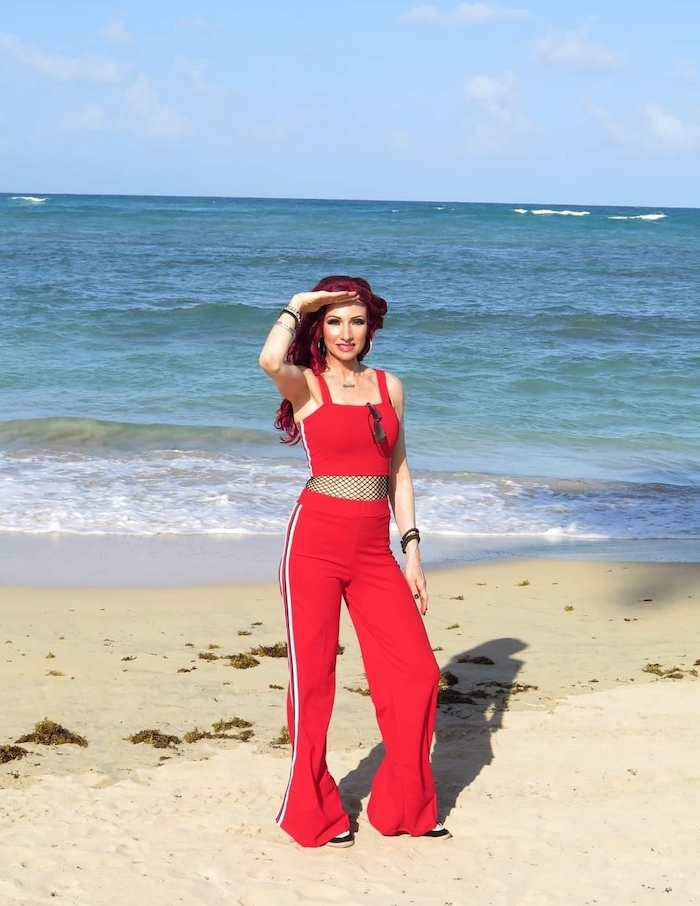 What was the inspiration for your new record?
The new single, "Crazy", is actually a cover of the iconic mega hit by Seal. I usually don't do covers, but my bandmate/musician /songwriting partner /producer Whey Cooler from Pretty Poison heard it on the radio one day and suggested I cover it. I always trust his intuition when it comes to song choices and he was certainly right about this one. "Crazy" has gone number one all over the world– North and South America, Asia, Africa, Europe, UK, Oceana countries. Now we are getting airplay on Top 40 radio stations in the U.S. and currently Top five on the Indie Radio Music chart. The official music video "Crazy"-Jade Starling  on YouTube–is currently over 106K views. I'm feeling very blessed about the success of this record and I'm so grateful to the DJs and fans around the world for showing the love and support. Special thanks to my incredible promotion team for working so hard to make "Crazy " so successful. Big Love to Henry Vargas, Dan Mathews, Sam Michaels-Klubjumpers, Mike Ferullo, Tazmania Records, Darulah Man/Whey Cooler, Patti Andrews, New Music Weekly, Music Week UK. Without this amazing dream team, none of this would have been possible. I love you all!
I believe the last time I saw you was at the huge new casino in Queens, NY, where you did an amazing performance. What have you been up to since?
Yes, that was Resorts World Casino in Queens and that was a great show. My group, Pretty Poison, has been on many tours and multi-act freestyle shows over the years and many clubs especially in the NYC area .We still do quite a few shows with Sal Abbatello, Brian Rosenberg, Vito Bruno, Paul Lopes, Entourage Productions, Alan Beck, Bobby Dee Presents, and Steve Robinson. Currently, we are doing Freestyle Explosion, Freestyle Madness, 80s in the Sands Festival in Cancun and Freestyle Festival tour dates all around the country. Heading to Yuma, AZ, Phoenix AZ, Las Vegas, Dallas TX, Denver Co., Boston Mass, Providence RI, LA , Miami and of course NYC, to name a few. We are beyond excited to perform for our fans in so many cities. Check out the website prettypoisonmusic.com for cities/dates info.
Will you be performing during Pride on the float or anywhere else for Pride?
Yes, I'm totally thrilled to be performing on the KTU float during the Pride March. I'll be performing a medley of my hits alongside some special guests TBA. We will also be performing at the Official KTU Pride After Party @Red Eye 41st and 9th Ave. Special Thanks to Mike Todd for introducing us to Daniel Nardicio, owner of Red Eye NYC and also Ice Palace on Fire Island. We are proud to be working with such an established and well respected promoter for this epic after party event. Will be updating the info and showtime very soon.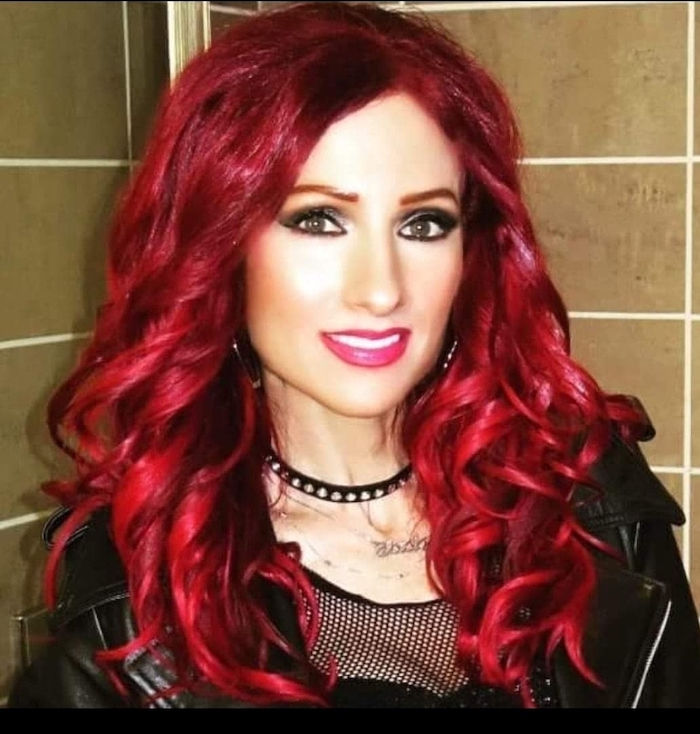 What does the rest of 2023 and beyond look like for you ?
The rest of 2023 is incredibly busy with tour dates, international travel and writing and recording sessions in our studio. We are currently putting the finishing touches on an album to be released by the end of the year or the beginning of 2024. I'm so excited for people to hear what we've been working on. I'm so proud of the songs that Whey Cooler and I have been writing. This album will be filled with Dance and House music, as well as some ballads and even trance mixes, with a twist and signature sound all our own. I think the DJs and fans will love it! We will be working with our team of remixers Stonebridge, Block and Crown, Country Club Martini Crew, Klubjumpers, Dark Intensity, Liam Keegan, Sam Gee and Chris Cox to name a few.These talented remixers never disappoint and always deliver amazing remixes. We will be releasing a new single sometime this summer. We are still deciding on what song we want to drop next, but it will be an original. My last original single, "So Alive", also did extremely well on radio and Mixshows and had KTU support, as well as internationally. We just got awarded a plaque from New Music Weekly for "So Alive" having spent three weeks at #1 on the Indie Music Singles Chart. It's  especially rewarding  because it's an original song written by Whey Cooler and myself.
Do you have any concluding words? 
We had an amazing year with our classic smash hit single "Catch Me, I'm Falling" being featured in episode four of the Golden Globe winning #1 Netflix series "Monster: The Jeffrey Dahmer Story " The series has over a billion views worldwide. It has also won Bafta Awards and is now nominated for four Emmys. We are honored to have our music included in this iconic Ryan Murphy production and I look forward to attending the Emmys in L.A. this September. There are also some upcoming movies using our music and a commercial is in the works. We have been extremely lucky with placements in some very Iconic TV shows and movies. One of my favorites is RuPaul impersonating me in the Netflix series "AJ and the Queen", wearing a red wig and fringe gloves. He did a killer performance. Also we have been working with Trance DJ producer Markus Schultz on a track for his album titled "Stolen", dropping in July. He is  working on a remix of "Catch Me, I'm Falling" that's going to blow minds for sure. We are very excited. In closing, I would like to thank you and Mike for featuring me in your Pride issue of Get Out magazine. I always appreciate your support. Also I'd like to thank everyone who has stood by us over the years. Your continued love and support means everything!! I love you all so much. Happy Pride!! Follow me on all my socials @jadestarling 
Xoxo