Mr. Man Announces Manatomy Award Weiners… Winners!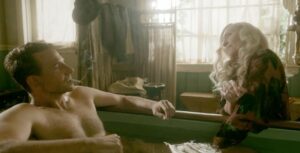 This Sunday is the Academy Awards! If there was one trend at the cinema this year, it was men baring it all—from the front, particularly—on camera. In honor of this phenomena, Mr. Man proudly presents the Manatomy Awards: the only award ceremony to recognize the past year's naked male achievements in film and TV.
Big screen winners this year include Annette, Violation, and Best Picture winner PVT Chat. Ryan Reynolds wins the coveted Lifetime Achievement award for his revealing work in films like Buying the Cow, The Proposal, and Deadpool. He follows last year's Lifetime Achievement award winner, Mark Ruffalo.  Also, Bradley Cooper wins Best A-List Frontal Debut for his nude scene in Nightmare Alley, one of the most hyped frontal debuts this year.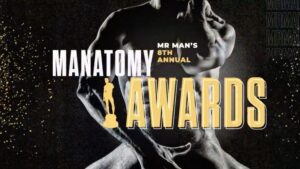 However, it is the small screen titles that continue to dominate at the Manatomy Awards, winning the most categories. It is little wonder, as for some time, television has been most favorable toward full-frontal male nudity, especially on cable and the streaming services. Hulu's summer satire, The White Lotus, featured a variety of notable scenes including a close-up of Steve Zahn's testicles (albeit prosthetic). The series wins Best Gay Scene for its explicit salad tossing action between actors Murray Bartlett and Lukas Gage. BET's All the Queens Men, a show about a fierce businesswoman in the lucrative male exotic nightclub industry, contained a myriad of eye-catching moments. It wins Best TV Show and its lead actor, Jeremy Williams, wins Best Full Frontal.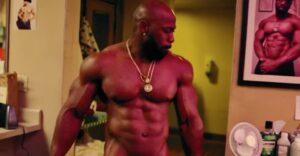 Additional television winners include The Voyeurs' Ben Hardy for Best Nudecomer, Ted Lasso's Oliver Savile for Best Butt and Eugenio Siller, from the Netflix series Who Killed Sara? wins Best Towel Drop.
For the complete list of the 8th Annual Manatomy Awards winners and to view all winning scenes for free, visit MrMan.com.