Live Review: Leslie Jordan: "Exposed" @"The Green Room 42″ July 5, 2019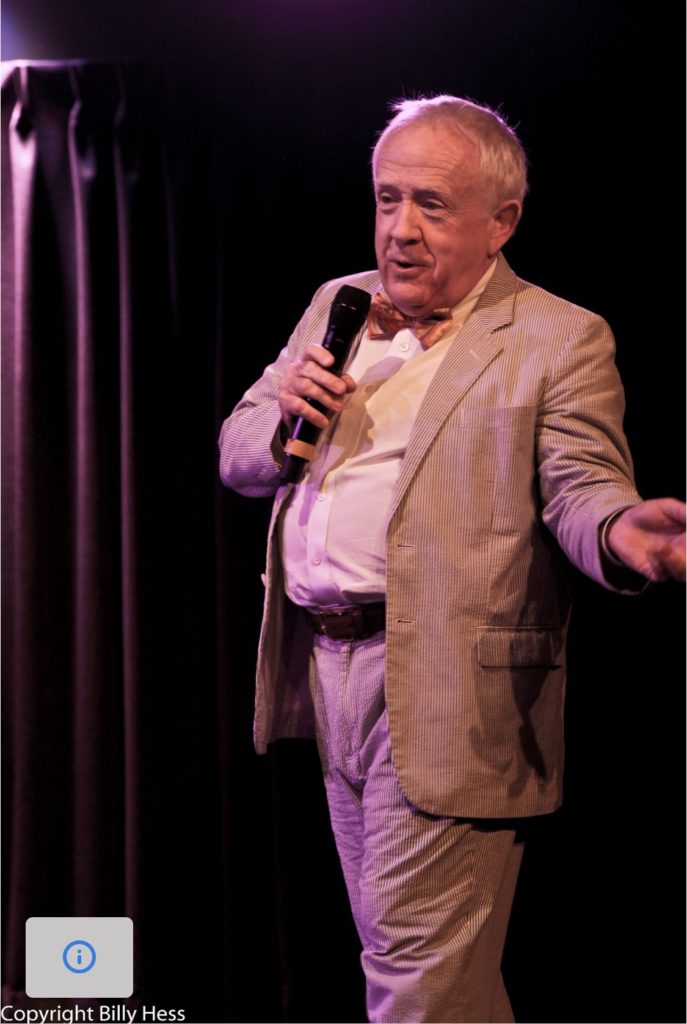 Like a raging tsunami, the Emmy winning actor/humorist Leslie Jordan captured the stage of the intimate, sold out venue, The Green Room 42, and held the audience hostage with his outrageous presence and comical wizardry. With an avalanche of words and "Exposed" stories of a flamboyant youth growing up in a Southern Baptist world, Jordan celebrated his coming of age, and shared his true life anecdotes from his stage and television performances, in a larger than life, salaciously hysterical fashion.
Jordan, most recognized for his Emmy winning role of Beverly Leslie on the super hit series Will and Grace, Lonnie Garrett in Hearts Afire, and several roles in American Horror Story, started his career after arriving in West Hollywood with $1200 sewn into his underwear by his mom. The actor has also appeared in Celebrity Big Brother in the U.K., Sordid Lives, The Help, Boston Legal, The New Adventures of Superman, to name a few, and most recently, The Cool Kids.
From the moment Jordan entered the room with his whimsical repertoire of hilarious real life encounters and his sexilicious descriptions, the entire congregation of fans consisting mostly of handsome men, completely appreciated him. His humor was light hearted, relevant, authentic, sincere and even a bit innocent. It was presented with class and eloquence. Even the risqué portions were textured with stylish excellence. I laughed from the moment he opened his mouth until he uttered his very last sentence.

The venue located inside the hotel on 10th and 42nd was impressive as well. The cabaret setting was warm and inviting. The service was top-notch and the food delicious. The stage was centered just right and no one had to strain to see the showcase. They allowed and encouraged photos and even asked to be tagged on their Facebook page. There was no drink minimum either. I'd have to admit that this was one of the nicest venue experiences that I've had. Special thanks to Dan Fortune from Fortune Creative for the invitation, and Don LeClair Leslie Jordan's management..

When Jordan finished his performance he received a mass standing ovation which he seemed sentimentally touched by. I heard him whisper, "an ovation from New York", as though he was truly surprised. After the show he had an impromptu meet and greet, that he insisted upon despite the fact that he was exhausted. He allowed the fans photo ops and spoke to every person who wished to say hello. I can strongly suggest with the greatest confidence that if Leslie Jordan visits your town make it a priority to see "Exposed."
Photos by Billy Hess https://www.billyhess.com