By Frank Celeste

The Dance Diva Performs An Evening of Jazz and Classics This Valentine's Day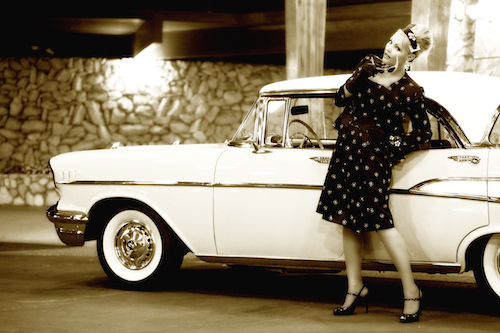 Billboard Magazine named Kristine W as the #8 Greatest Dance Artist of All Time. She has has 17 #1 hits on their club chart. Her latest, "Stars," just made Billboard's "Best 100 Dance Songs of 2018," coming in at #25, next to Ariana Grande and U2.
Through nearly 25 years in music, Kristine has consistently delivered songs that touch hearts and souls and compel bodies to find the mighty groove out on the dance floor. The gay community adores her… and this Valentine's Day, she is giving back the affection with "Lovin' You: An Evening of Jazz and Classics" at The Laurie Beechman Theatre. It's the perfect gift for your honey! We spoke with Kristine from her ranch in Las Vegas.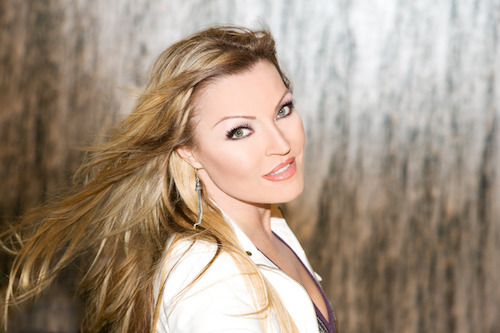 We are excited to welcome you back this Valentine's with an evening of love songs! Can you give us a hint of what's in store?
The show will be a combination of my hit songs, where the messages are love based, and covers that are love songs. Songs like the title cut to my 2001 album, "Stronger," and others like Chaka Khan's "Sweet Thing" and "Through the Fire," done with exciting new arrangements.
What inspired you to create the show?
When I saw that February 16 at the Beechman Theatre was available, I knew it would be the perfect opportunity to celebrate Valentine's weekend in the city I love with all the people I love.
Will NYC be the first city you perform the show in?
Yes! The Beechman is a wonderful theatre, a very intimate setting, and ticket prices are very affordable, which is hard to find these days! There is also such a great energy in Manhattan. I have a great band there and some of the most amazing singers. Also, my musical director, Jeff Franzel—who has toured with Bette Midler and many of the greats—is based there. There were just so many reasons to say yes to launching in NYC, I couldn't refuse.
The timing couldn't be better. The world needs all the love it can get these days.
That's for sure. This show celebrates the power of love, music and togetherness. We are going to fuel all souls and create some positive, loving energy!
As the mama of dance, you really are the perfect person to deliver this message of love to the LGBTQ community.
You are so sweet. We are definitely gonna have fun on the 16th! It will be a delightful break from all the time I've spent in the studio lately.
Are you putting the finishing touches on your next album?
I am. I have to get this baby out soon. There is so much new music on it, which has been pretty overwhelming, but it's almost done! Who knows? Maybe I'll perform a few songs from the new album at Lovin' You. Might be the perfect spot to showcase some of the new material.
Kristine W performs "Lovin' You: An Evening of Jazz and Classics" at The Laurie Beechman Theatre (407 W 42nd Street) on Saturday, February 16. Showtime 7 p.m. Tickets available at kristinew.com.