Kevin Aviance Serves C*nty Lewks at NYFW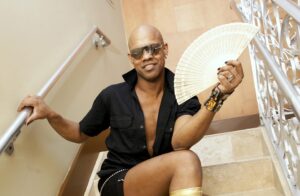 Kevin Aviance will be among the "Most Beautiful Models" being celebrated at the Supermodels Unlimited Magazine charity fashion show taking place at HK Hall (605 West 48th Street) this Saturday.
Of course, Aviance, his club hits and his gender-bending performances have long been known in queer circles, but when Beyoncé dropped her seventh studio album Renaissance and the single "Pure/Honey" included a sample of his 1996 club hit "Cunty", Aviance was introduced to millions of new fans worldwide.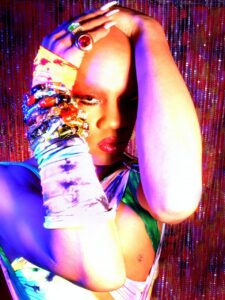 The level of attention has been overwhelming for the queer icon and has renewed his joie de vivre. "I'm so grateful to be alive, and I am so happy celebrate all the beautiful people at NY fashion week!"
Joining Aviance at the Supermodels Unlimited Magazine charity fashion show will be Bachelorette hunks Jordan Kimball and Nick Spetsas, hopefully in speedos! Kimball will serve as host for the evening alongside the drop gorgeous beauty influencer Lisa Opie.

The presentation will spotlight three significant causes with themed runway shows.
The first will honor September as Suicide Awareness month with models strutting the runway in custom tees emblazoned with suicide awareness and prevention messaging.
The next show will pay tribute to October being Breast Cancer Awareness month.  Models will don all-pink fashions from top brands including SHEIN, Victoria Secret Pink, Laylah Rose Couture and PinkApple Dresses.
The third and final show will honor the beautiful people of Ukraine, showcasing the latest and greatest designs in yellow and blue, the colors of the Ukraine flag.
Proceeds from all shows will benefit the National Suicide Hotline, Breast Cancer Research Foundation, and Heart to Heart, an organization dedicated to providing relief to Ukraine.
Following the show will be a performance by Wesley and Keaton Stromberg and Drew Chadwick, better known to fans as Emblem3.
Ja Rule is also slated to appear at the benefit but it has not been announced yet whether or not he will perform.
Supermodels Unlimited Magazine is a fashion industry glossy resource distributed nationwide in Barnes and Noble, Target, and CVS.  It is popular with both aspiring and established models and industry professionals.
Follow on Instagram