FATi, Afro-Pop recording sensation has recently released an Island vibe single, entitled "L.O.V.E. Love", inspired by the sun, water and beauty of the beach in West Africa, and the universal joy of love. The song is a prelude to her next single, an anthemic song of inspiration called "Queen." Both are releases from her new album, "Give Me More", named because once you hear it you will desire more, and more and more.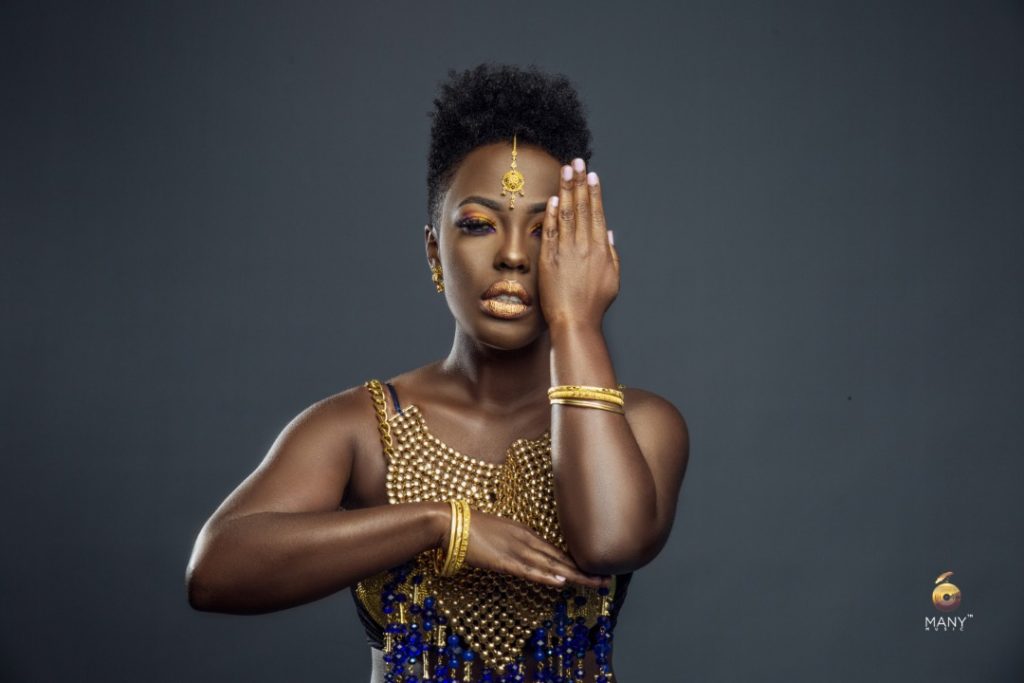 FATi is an extraordinary artist who writes, sings, arranges, and produces all of her own music. As well as her music she is also coming out with her own make-up line boasting brightly colored and vibrant products. As a package FATi has cornered the market. I loved speaking with her regarding her artistry and her creativity….
I love your new single, do you write your own music?
Thank you. You heard L.O.V.E. Love, is that the one you are talking about?
The very one.
I write my own songs. I arrange them and I produce them. All the songs on my album, I wrote them and I produced them.
What inspires your song writing?
Honestly, it's my father. He told me if I wanted to get into this business that I would have to make sure that I owned my own body of work. So, he's the one that has really inspired me to write all of my music and to do everything myself.
Where are you from originally?
I was born in Liberia, and I was raised in St. Louis Missouri.
When did you decide that it was your destiny to become a singer?
You know what, when I was born, when the doctor smacked me on my bum I didn't cry. I sang. I thought right then and there this is my calling. This is something that I always wanted since I was a little girl. Honestly, I can't think of anything else that would make me happy. I tried to do a 9 to 5 and everything else but nothing is more for filling than being on stage and singing, and sharing my gift with the world.
What artists have you been influenced by?
As far as performing, Beyoncé, Michael Jackson, Prince, Pharrell, Gladys Knight, Tupac, Lauryn Hill, really I listen to all types of music. I listen to country, gospel, hip-hop, pretty much all and I'm opened to a lot of new things.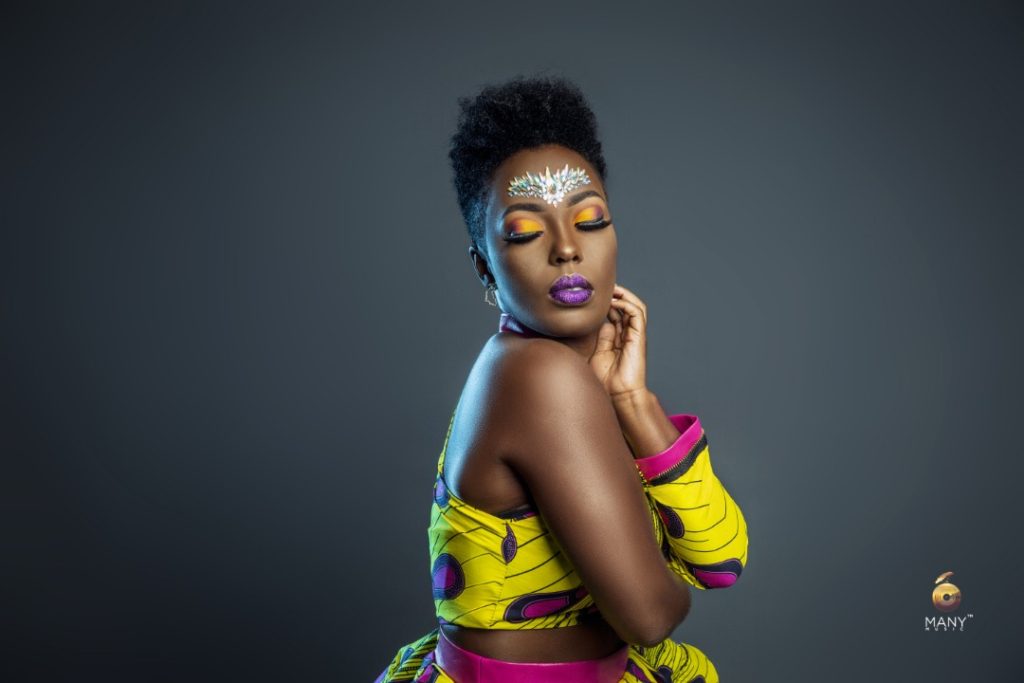 If you could have your ultimate stage fantasy what would you need to happen?
If Beyoncé would accompany me on stage. We would rock that stage. We would turn that stage upside down. I love performing.
That's a good one. What is it about performing live that you like the most?
It's the rush that happens behind the scenes that the audience knows nothing about. Prepping in anything that happens before the stage, and then once you're on the stage it's like anything goes. You can prepare for months but once the camera is turned on, and the mic is turned on its action and anything goes. It's really a rush. It's the rush that I get when I'm on the stage.
If you could say anything to your fans and followers, what would that be?
I would say, continue to believe in yourself and always dream. Never give up. Life might throw different curveballs at you but remember what your goal is and remember what your passion is and pursue that. Surround yourself with people that love you, that support you, that push you, that are routing for you and do you. Do You! No matter what just be you.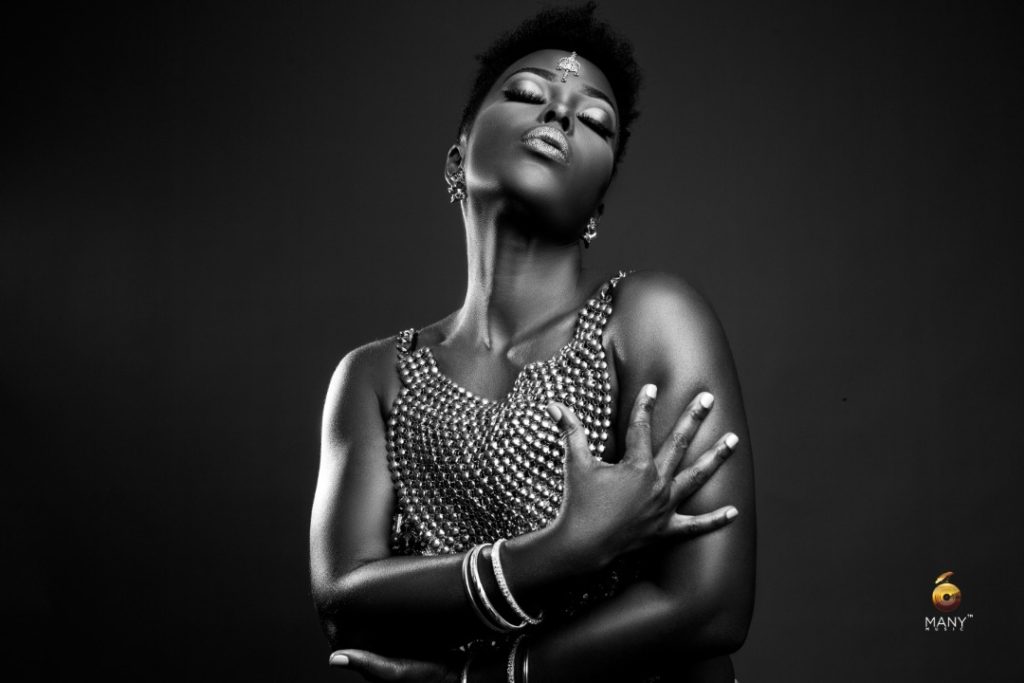 If you could have me ask any question in the world what question would you want me to ask you, and keep in mind you have to answer it?
I would ask you to purchase my album. I would like you to ask me about my album. I just came from Miami and I did my video shoot for my new single, "Queen" that's coming out. Next song is for all of my beautiful queen's out there. I wanted to make a song that would inspire you, would motivate you, will encourage you, will help you to pursue your dreams, and chase that paper, and shake your bum at the same time.
What's the name of the album?
The name of the album is called, "Give Me More." I called it that because once you hear it you're going to be wanting more, and more, and more of Fati.
Love that? I'd there a favorite track on the album that you are most proud of?
Pretty much all are my favorites. I would say "Queen" is one of my favorites, and "No Limits" and "L.O.V.E. Love", are my favorites. I wasn't expecting all those songs. I thought I was done with my album after the sixth song. "L.O.V.E. Love" was created at the beach in West Africa when I was at the beach to celebrate the completion of my album. While I was there I got inspiration from the sun, being around my family, the food, the water, and it really just caused me to write a song. I wanted to write a song about universal love. I wrote this song in an hour and recorded the song on my phone, sent it to the engineers, and the next day the song was produced, and that became my first single off my album. "No Limits", I wrote the first verse two years ago and then I got writers block. So I left it alone. Then when I was in the studio creating, "Queen", I had more studio time then I needed so I decided to finish that song, and I literally wrote the song on the spot. I finished the song, "No Limits" on the spot. So those three are my favorite, "Queen", "No Limits", and "L.O.V.E. Love."
Will you be touring to support the release of the album?
I am. Actually right now I'm doing a media tour in the East Coast. I'll be heading to South Africa to share the stage with "Kool and the Gang", and I'm setting up more tours this summer. That's why I need all of my followers out there to make sure that you continue to follow me and those that are following me please follow me on social media.
Is there anything else that you want to talk about that I haven't covered?
Please make sure you guys go out and get my album on CD baby and the single is on all major download streams, and please make sure you guys follow me on Instagram and Facebook, and please check out my new video "L.O.V.E. Love" on my YouTube channel. Look out for my new single. "Queen", it will be out this summer. It's going to be a summer thing. If you like "L-O-V-E Love", you will definitely like "Queen."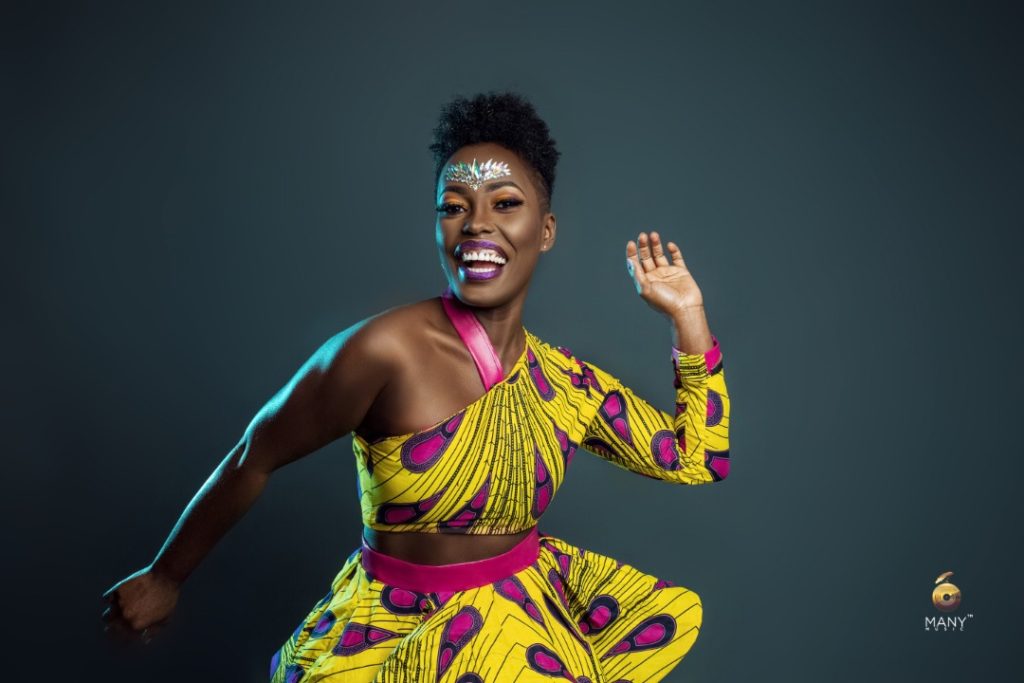 I loved the lipstick in your "L.O.V.E. Love video.
I'm going to be coming out with a cosmetic line. It's going to be a lot of bright colors. I'm trying to create a line that's bold and colorful and vibrant. That's what you're going to get from my line.
Well you go girl, you've got the whole package!
I'm. Trying to get it….I'm gonna go!