'I'm Here' – at The Duplex, APRIL 17 – Singer, songwriter, actress: Cheyenne Elliott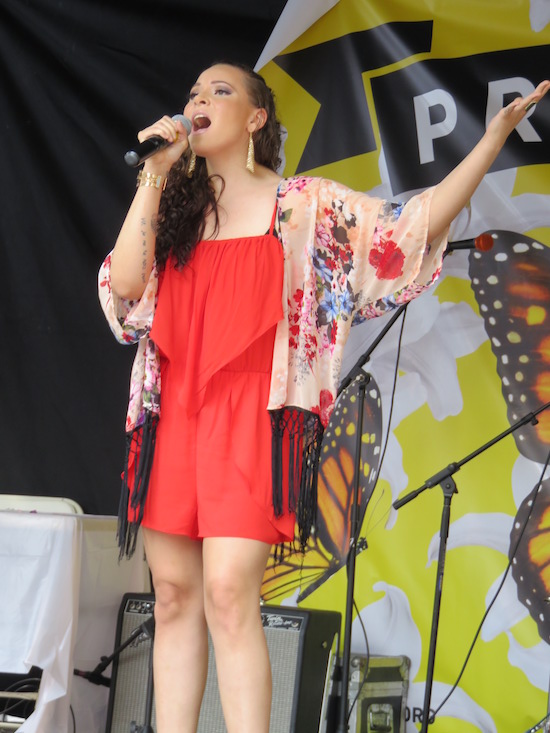 Singer, songwriter and actress Cheyenne Elliott will be showcasing her enormous talent at The Duplex Cabaret Theater (61 Christopher Street, NYC) on Monday, April 17, at 7 p.m.
Elliott possesses a rare and special gift. Besides being smart and extremely beautiful, she can sing! She has a voice like an angel and a glamorous way of presenting it, thereby making all who hear her fall instantly in love. Aside from her aptitude, she is the granddaughter of the iconic Dionne Warwick and cousin of the late Whitney Houston. Put that all together and you have a phenomenon destined to reach the top.
I have followed Elliott's success for a couple of years now and was pleasantly surprised to discover that she has now branched out into the art of musical theater. She also has been studying acting and developing an acting career. I spoke to her about her new projects and her upcoming performance at the Duplex.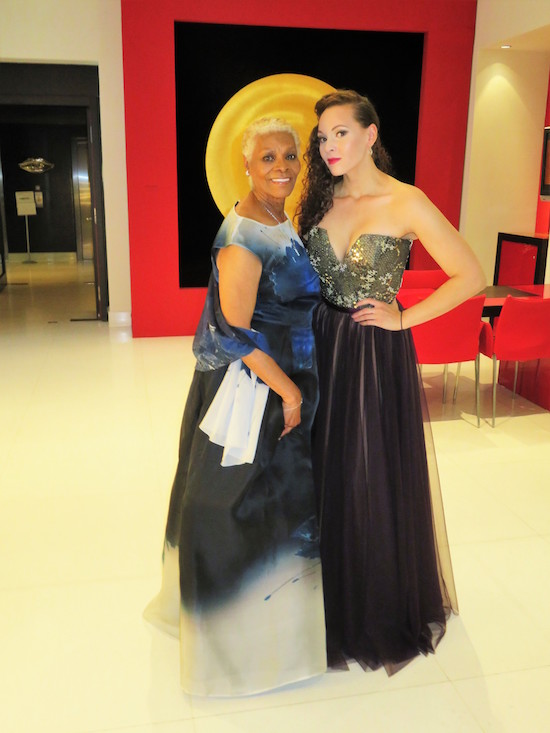 What have you been up to since we last spoke?
I've since been studying toward and pursuing an acting career.
I've been studying at the world- renowned Susan Batson Studio, which is located in the city. While studying acting, I have been
going on a bunch of auditions for different roles, a lot of theater roles – mostly musicals – and trying to break into that scene. Susan Batson, my acting coach and mentor, is renowned in the industry. She has worked with many stars, including the likes of Nicole Kidman, Oprah Winfrey, Jennifer Lopez and Jamie Foxx. She's really amazing and very positive about my future. She has really changed my life.
Tell me about your upcoming performance in New York.
On April 17 I'm doing a showcase at The Duplex. It's an hour show of me and my musical director, Rick Jensen, performing a bunch of different medleys and arrangements of songs – all different styles and genres. I'm excited about it. We've invited
lots of people from the industry, including casting directors. It's my first full solo performance in New York City, and my first cabaret show. It's kind of like my break into New York and to show all these casting directors and everybody what I've been working on. My family loves the title: "I'm Here." It's true…I AM here and I'm READY to work!
I like it. It's simple, and it makes a statement. What types of songs will you be performing, Cheyenne?
It's all covers. The setlist is a surprise, but it contains a variety of genres from Broadway tunes to jazz, a little bit of rock, a few pop songs, some old school hits and some '60s classics. You need to come see the show!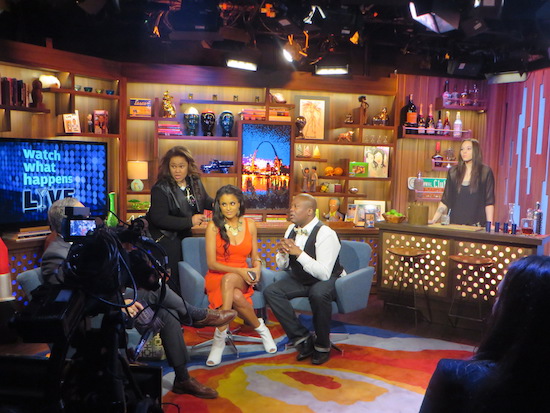 Have you ever been to The Duplex?
I've been to a couple of rehearsals there, and it's so cute. Susan Campanaro, my artistic director, has performed there multiple times; she has a great connection with The Duplex. She set the whole thing up. I'm really looking forward to it. My goal for this show is for [casting agents] to see that I am ready to be cast in something and ready to do the work that it entails. I would love to be cast in a musical. "Wicked" is my favorite musical. I get a lot of inspiration from "Wicked," "The Waitress," "Kinky Boots," "On Your Feet," "Beautiful" and "Hamilton."
I could really see myself cast in all of these contemporary musicals.
Well, you certainly are very talented, and you deserve it.
Thank you.
I heard that you were recently in L.A.
My father lives there, so I visit quite often. My grandmother, Dionne, also spends a lot of time in Los Angeles. My agents at CAA are also there, so I do a lot of auditions out there too. I'm always back and forth.
While auditioning and training for acting roles, I have also been writing my own music and recording it for release later this year. As a singer and an actress, I think that is why I am so drawn to musical theater, because it encompasses both singing and acting.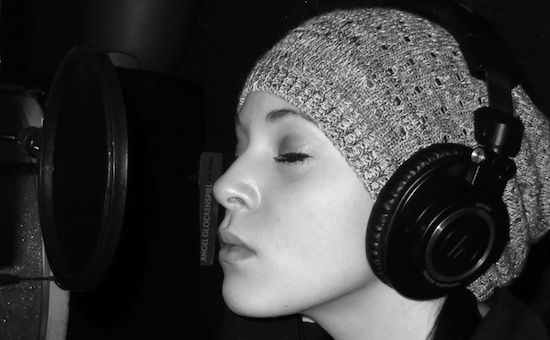 Well, I'm really looking forward to your debut.
Thank you again. It's an exciting time for me!
I've been following you from the beginning.
I'm really excited for you! It's not out of the realm of possibility that the next time I try to interview you that you'll be too busy and too famous.
No, no…that will never happen! You were one
of my first interviewers, and Get Out! was my first cover!
Cheyenne, there are a lot of talented people out there, but you have something different, a special talent that you can't learn.