Deborah Cox has conquered the R&B and pop charts with six top-20 Billboard singles and an impressive ten #1 hits on Billboard's Hot Dance Club Play chart.
While singing with Celine Dion, Cox was discovered by the infamous Clive Davis and instantly signed to Arista records. Her gold-selling debut album "Deborah Cox" was released in 1995 and was followed by "One Wish" in 1998.
From that album came the double-platinum "Nobody's Suppose to Be Here," which held the record for being the longest-running #1 R&B single for 14 consecutive weeks and earned Cox a Lady of Soul and a Soul Train Award. Her second single, "We Can't Be Friends," also climbed to #1 on Billboard's singles chart and sold more than 500,000 copies. "Things Just Ain't the Same" and "It's Over Now" followed.
In 2000, Deborah recorded the duet "Same Script Different Cast" with Whitney Houston. Her next CD, "The Morning After," was released in 2002 and yielded two dance floor faves: "Absolutely Not" and "Mr. Lonely." She then went on to light up the Great White Way in the lead role of Elton John and Tim Rice's Broadway musical, Aida.
Now she's back with a new CD in the works and an upcoming role on Broadway. In 2012 she will portray the legendary Josephine Baker in Josephine. But you don't need to wait until next year to see her perform. Deborah Cox will present her latest track, "If It Wasn't For Love," at DJ Tracy Young's birthday bash at District 36, Thursday, November 10.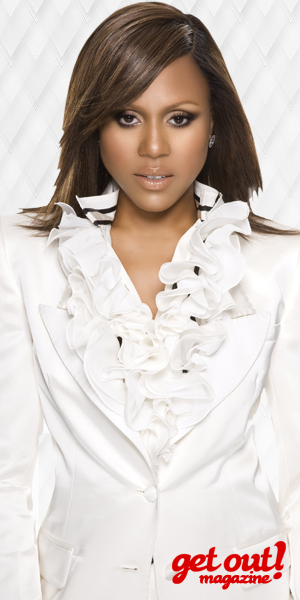 It's been too long since you last graced the gay stages of NYC.
It has been a while! It will be nice to be back. I love my NYC fans.
You're performing at Tracy Young's birthday bash at District 36.
I'm excited. Tracy's a friend and I wanted to be there for her special day. She also gave me an amazing new remix of my new song that fans are going to love. This was my small way of offering a personal thank you to Tracy.
Do you have a wish for Tracy Young on her birthday?
Oh girl, you're the best. Here's to many more club hits and many more nights lighting up dance floors around the world. I simply wish her happy times. Life is so short, we all need to enjoy every moment. All my love to you on your special day, Tracy, and I wish you many more!
Let talk about "If It Wasn't For Love."
It's a fantastic new track produced by Mixin' Marc and Tony Svejda. The remixed version was in collaboration with Young Collective.
You performed it at Boston's Pride this summer to rave reviews.
It's one of those powerful songs that people connect with.
It's about love…
…and how love is the anchor for everything.
Love really does impact every part of our lives. Wouldn't you agree?
100%! My loved ones offer me an amazing support system that allows me to do everything I do.
Your songs provide the backdrop to love found on the dance floor.
I have heard so many stories about my songs having a personal impact on fans' lives. I love to hear them. It brings a special meaning to my music.
I met my life partner boogying to "Absolutely Not" on the dancefloor 10 years ago. To this day, whenever I hear that song, it brings me back to the first time I set eyes on him.
That's incredible. I mean, to be associated with the time when you met your life partner, that's just beautiful.
But let's talk about you. "If It Wasn't For Love" isn't the only new song you have coming out. You're also about to release "Tenderness."
Yes, "Tenderness" is an original song I recorded with Tony Moran.
Did you write it?
Tony came up with idea. I embellished it. It was a collaborative effort.
Deborah Cox plus Tony Moran equals hands-in-the-air dance anthem!
Oh yes, we do not disappoint on this one.
You really don't. I lost five pounds working out to it on the treadmill.
What I love about Tony is he has a real love for a dancefloor with high energy and soaring vocals that everyone can sing along to. He just knows how to make people feel good.
Tony Moran and Tracy Young are two of the biggest DJ/remixers in today's club scene. You've worked with both of them. How do they compare?
They're both amazing. I can't really compare, though, because I went into the studio with Tony. With Tracy, I wasn't in the studio. She picked the best vocals from the main edit.
Was this your first time working with Tracy?
Yes! We had met each other and done events together in the past. We always discussed working together in the future. This was the first time she has ever done a mix of one of my songs.
Is it true "If It Wasn't For Love" and "Tenderness" are just the tip of the iceberg? Will new Deborah Cox anthems be coming to dancefloors soon?
I'm in the studio now finishing up my new R&B album along with new remixes. We're planning a dance remix album.
Woohoo! Do you ever tire of performing the Deborah Cox classics – "Nobody's Suppose To Be Here," "Things Just Ain't the Same," "Absolutely Not," "Mr. Lonely"…oh so many!
No, those songs are like children to me. Or no, more like old friends that I like to hang out with. They bring memories of so many wonderful moments, and when I see fans' reactions to my performing them, I could never tire of that.
With the holidays coming, what are you most thankful for?
Family. Christmas is when I get to spend the most time with my loved ones. All throughout the year, there is never enough time to get things done in the day. The holidays allow me to take a breather from the hecticness of everyday life and hang with my family and close friends.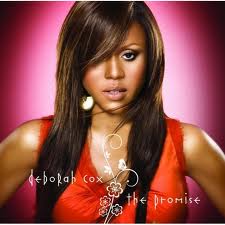 Download Deborah Cox's music on iTunes!