Who doesn't love Arriba Arriba? One of our favorite New York restaurants has accomplished the impossible: standing out in the crowd of Mexican restaurants in Queens. The Sunnyside flagship, one of three Arriba Arriba locations (the others are in Hell's Kitchen and the Upper East Side), has become a necessary stop on the borough's thriving gay nightlife circuit.
Although it is not touted as a gay venue per se, it has become a second home for gay men and women in Queens. Whether it is weekend brunch, late-night (or date-night) dinner or appetizers and cocktails in the wee hours, Arriba Arriba is the place to be, to socialize, and to enjoy real Mexican cuisine in a friendly and trendy atmosphere.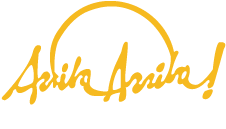 Arriba Arriba's vast menu rarely strays from authentic and traditional cuisine, as if there is a Oaxacan abuela in the kitchen churning out family recipes. Admittedly, there is no shortage of Mexican dive restaurants in Queens serving some combination of Tex-Mex, Taco Bell-inspired fare, but Arriba Arriba is not one of them. This is the real deal. The restaurant adds a flare of sophistication, too, with interesting plating and modern, Latin American décor that contributes to the ambiente Mexicano.
The diverse menu at the Sunnyside Arriba Arriba, covering the gamut of Mexican cuisine from border to border, complements the full bar, where hunky bartenders – such as Johnny, our favorite – serve up drinks until late. Monday and Tuesday nights' $5 margarita, mojito or sangria special is a hit with the masses, but if that's not enough, upgrade to the giant "La Mama" margarita for 27 ounces of everyone's favorite Mexican cocktail. The drinks rival the best in the city, and a selection of imported Mexican beers rounds out the bebidas. Pop in for Wacky Wednesdays, where the price drops to just $3 for margaritas, sangria and domestic beer.
Also on Mondays and Tuesdays is Arriba Sunnyside's famous fixed price menu, where for $14.95 you get a drink, appetizer and choice of Mexican favorite entrees such as chimichangas, burritos and fajitas.
Arriba Arriba has morphed into a nightly hotspot where impromptu parties have been known to break out after the kitchen closes (but the drinks are still flowing). Don't miss it!
40-15 Queens Blvd.
Sunnyside, NY 11104
Kitchen open daily until midnight, bar until 3 a.m.
1463 3rd Ave.
(between 82nd St & 83rd St)
New York, NY 10028
762 9th Ave.
(between 51st St & 52nd St)
New York, NY 10019