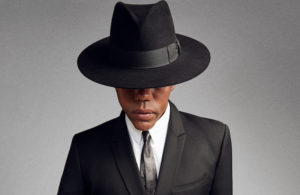 A young and sexy DEX first appeared in the underground NYC nightlife scene in the mid nineties. As the drag personality "Naomi," he carried on with the likes of Amanda Lepore, Candis Cayne and Laverne Cox and performed with avant guard club queen, Kevin Aviance.  Naomi and his best friend Josephine were the Kelly and Michelle to Kevin's Beyonce; the fierce background singers and dancers that went by the name "Cunteees".
DEX remembers it as a magical time and credits nightlife with helping to clear his path towards fashion and beauty. "There is no place like NYC's nightlife when it comes to networking with top professionals that lead to real jobs and opportunities," he says. 
He would go on to found DEX New York, the healthy cosmetic line that helped launch an entirely new beauty industry category: makeup with skincare benefits.  The company celebrates its tenth anniversary this year.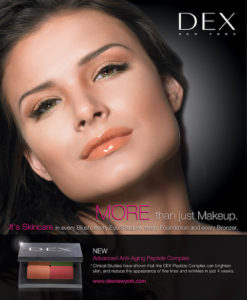 "The success of DEX New York taught me to believe in myself and to recognize that we are all so much more powerful than we think. There are no limits."
That's the message of "Internash," the new single by DEX that he will perform at Monster on Saturday.  We spoke with him as he was preparing for the show.
How has NYC's club scene changed since the nineties when you performed back-up for avant guard drag artist Kevin Aviance?
DEX: In the nineties, every entrance was like a runway. We walked and posed! The social revelry iron clad underground scene that I and most other authentic NY social revelers remember only exists in far away Internash destinations like Berlin, London, and Sweden. Today's nightlife is more bottle service driven, blazoned with empty minds.
What are some of your most cherished memories from those days?
DEX: What I most cherished about running around NYC in the nineties was being on the guest list to some of the most fabulous parties. It was about what social circles you were a part of, how fashionable you were, and what creative projects you were working on. I remember having quite a few options to choose from on a nightly basis.  If you weren't on the guest list or didn't know the door bitch, you best had been dripping in couture from head-to-toe to make the cut. Flashing your AMEX didn't work back then.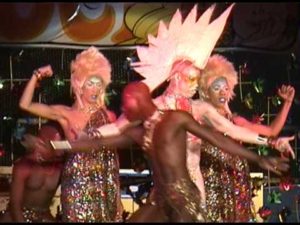 Why did you hang up your Naomi wig? 
DEX: I never wore wigs. My hair was real!  One day, I decided to pay it forward, cut it all off and donate it to locks of love.
Will we ever see Naomi again?
DEX: I'm in touch with my Naomi female energy on a daily basis.  My performance, style, and grace is an innate trait amongst many that I possess and will never retire.  I can't even imagine living if I can't allow myself to shine. The release of"Internash" is a new platform for me to share the DEX EXPERIENCE: who I am, where I come from, and what I stand for.
This time, you're taking center stage.  Are you ready for the spotlight? 
DEX: I'm ready even when I'm not ready. My life is a stage. Like how an actor prepares, my approach is to be ready for everything and anything. If you make good choices and speak the truth, the spotlight is golden.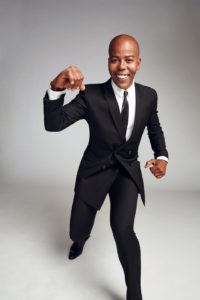 Creating Dex New York was a good choice. 
DEX: The DEX New York Cosmetic Makeup line is meant to make women look their best while maintaining the health and care of their skin. The makeup collection features backstage beauty and everyday essentials, as well as a wide array of strikingly vibrant hues that are all cruelty-free, hypoallergenic, sun-protection formulated, eco-friendly, kosher, vegan, gluten-free, and paraben-free.
What is one essential item you can never leave home without? 
DEX: I could never leave home without my DEX Revita-C Therapy Lip Treatment product because it keeps my lips soft and supple throughout the day.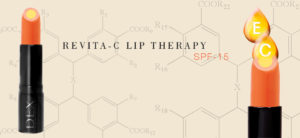 How do you embody the "Internash" lifestyle? 
DEX: Gratitude is #1 priority before my feet touch the ground in the morning. To keep my mind, body, and soul fully enriched, I embrace life with a ton of love reciting positive daily affirmations in the mirror.
How can we embody the "Internash" lifestyle?
DEX: First and foremost, be yourself and love all that you see when you look into a mirror. Stop working a job, and start living your passion! We were born to live. Things work. People live.
DEX performs The Monster (80 Grove Street) on Saturday, September 16 featuring beats by DJ Steve Sidewalk and hosted by Mitchell Ferrino .  Free before 1am.  Visit monsterbarnyc.com.