David Koz – World Renowned Sax Player Releases Christmas Ballads (25th Anniversary Collection)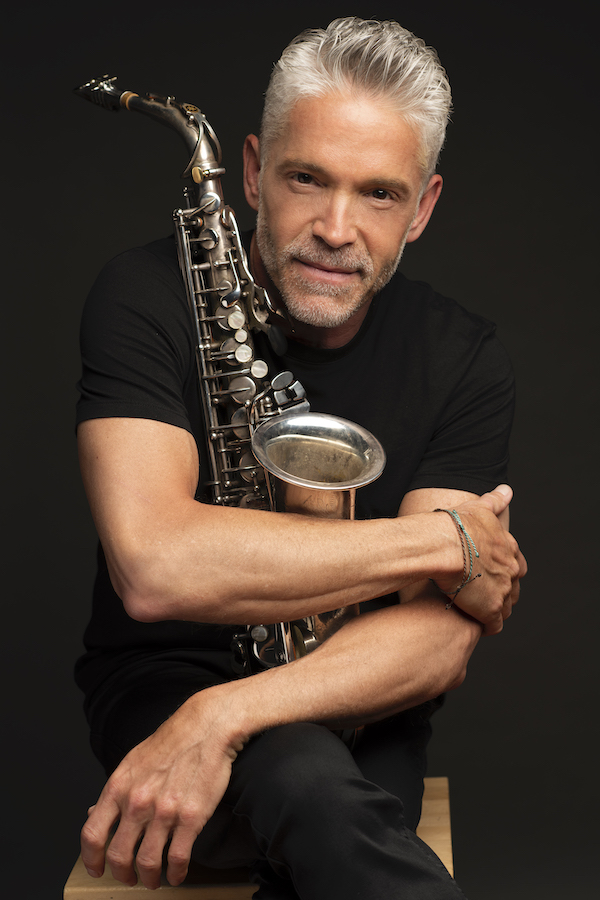 As a Christmas celebration, saxophone guru David Koz and friends released his eighth holiday album, which will be followed by a tour for the season. The album features the romantic tunes of the season and songs which Koz has never recorded before. It features pianist David Benoit, trumpeter Rick Braun and guitarist Peter White. Dave's music is defined by virtue and integrity and is forged by the force of the joy of the season.
The album includes classics such as "Ave Maria", "Happy Xmas (War is Over)"–once recorded by John Lennon–and "Merry Christmas, Darling," known for the Carpenters' version. Beyond all else Dave Koz's music is the magic of the holiday. Get Out spoke to David regarding the season….
Hello, Dave. What inspired you to do the songs that you chose?
Well, I don't know if you know this, but I've had a lot of Christmas albums. This is number eight. The biggest challenge from this one was committing to recording 10 songs that I never played before and I never recorded before. That was the lens by which we started. We were able to find 10, and thanks to the producer Kalik, who I worked very close with on this project, we reflected kind of a nice part about Christmas that we hadn't yet worked on. I recorded an album that kind of set the tone for this particular moment, where this is kind of like on a night where you have a party and guests over. After they leave, you put all the decorations away, clean the dishes. And then you sit down in your living room with a fireplace a nice cocktail and maybe somebody special. That's what this album reflects–that more quiet, often more romantic side of the holidays.
What inspired you to make Christmas album since you've made so many of them?
The funny thing is, I'm Jewish. How does a nice Jewish boy from Los Angeles have 25 years of Christmas tours and eight Christmas albums? The main thing, really, is that I love the music. Even though I didn't grow up celebrating Christmas, I used to go to my friend's house and decorate the tree. Music was such an important part. There's so much meat on the bones of these songs. 
That's why you hear every year people doing renditions of classic Christmas songs in so many different ways. You can kind of push and pull them in different directions and they hold up. The other main reason is because we started this tour 25 years ago and we never imagined that we would be doing this 25 years later. Because of the audience and the people that come and bring their kids, and those kids grow up and bring their kids, it's become a family tradition in all the cities that we go to. Oftentimes in companionship with a tour, I like to put certain music together.
Now you're going on a tour, and you do this every year?
Yes. This is our 25th annual. Although we didn't tour in 2020 because of the covid situation, we did do a live stream. So we kept consistent, and here we are at our 25th anniversary. Unbelievable.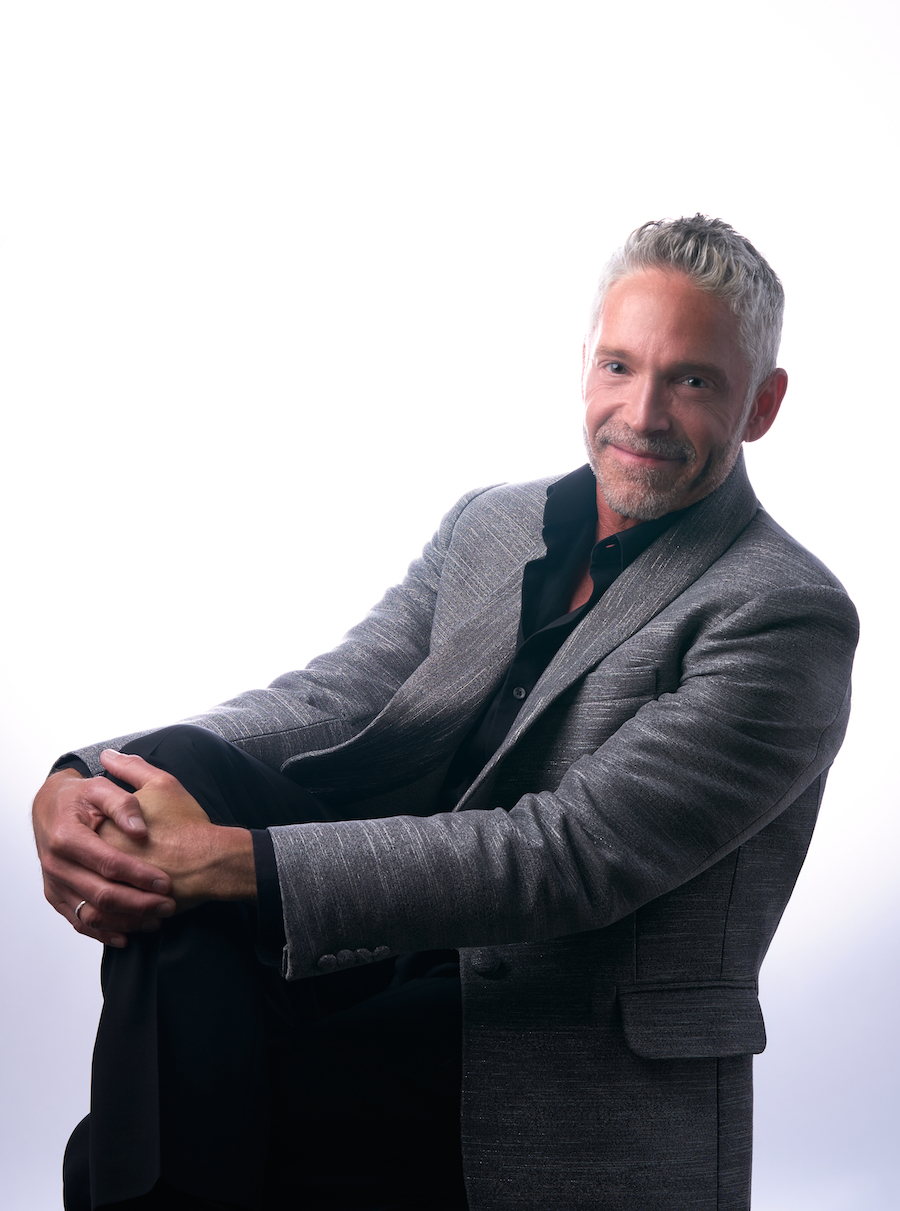 Who's your favorite saxophonist?
I grew up listening and idolizing a man named David Sanborn. Another New Yorker. He was kind of like my chief saxophone mentor and then many years later, we got to collaborate on my new album, which came out in 2020. David Sanborn and I wrote a song and performed together. That was kind of a full circle moment for me. To be able to collaborate with the guy that I grew up listening to. It's just a weird thing, like a kid in a bedroom playing albums of his favorite saxophone player and then I'm standing next to him. The reality of that hit me hard.
Have you had your ultimate stage fantasy yet, and if not, what would it be?
I'll tell you what was great–getting to play with one of my heroes, Dean Martin. That sticks out. Capitol Records did a Dean Martin tribute album, and I was signed to Capitol at the time. I was asked to play a duet with Dean Martin on an album. That was really amazing because you could hear his voice in the headphones and it was almost as if he was in the room, right next to me, singing. I don't know why that came to mind when you asked the question. I had so many of that kind of moment playing on the road with Barry Manilow. I opened up tours for him and then played his show. He and I have been great friends for a long time. Also, getting to work with Rod Stewart on stage or Stevie Wonder. I played with him live. Playing Madison Square Garden with a young band called Wolfpack. They sold out the Garden. I remember playing Carnegie Hall with another artist, and my mom flew all the way from Los Angeles to see me be a support for another artist for a few minutes on the Carnegie Hall stage. So, there are a lot of those kind of moments, tons of "Pinch me" moments. But I can't really say that I'm bereft of those moments or need another one. But if another one happened to happen, I welcome it, of course. 
Is there anything that you want to tell me that I haven't asked you?
The main thing is that we're very excited to bring our show out for our 25th anniversary. It stars a trumpeter, Rick Braun, and a guitarist by the name of Peter White. They are sort of the earliest cast members of this tour. So, for our 25th anniversary, we wanted to have them be part of the tour. This tour will also feature Keiko Matsui on piano–a fantastic artist, and she's probably been on our tour like four or five times. So she's kind of a veteran. And then we are featuring a young vocalist named Rebecca Jade for the second time. She was with us last year and people fell in love with her, so we invited her back. She is a fantastic singer with an album of her own. The key to this album has always been collaboration and the core of how it all comes to be and have it all sort of attract this audience that is so supportive of us, especially for holiday music. It's about supporting each other, for our artistry to thrive. And it's a really wonderful ride, and I look forward to it.